This delicious snack food is free from 9 major allergens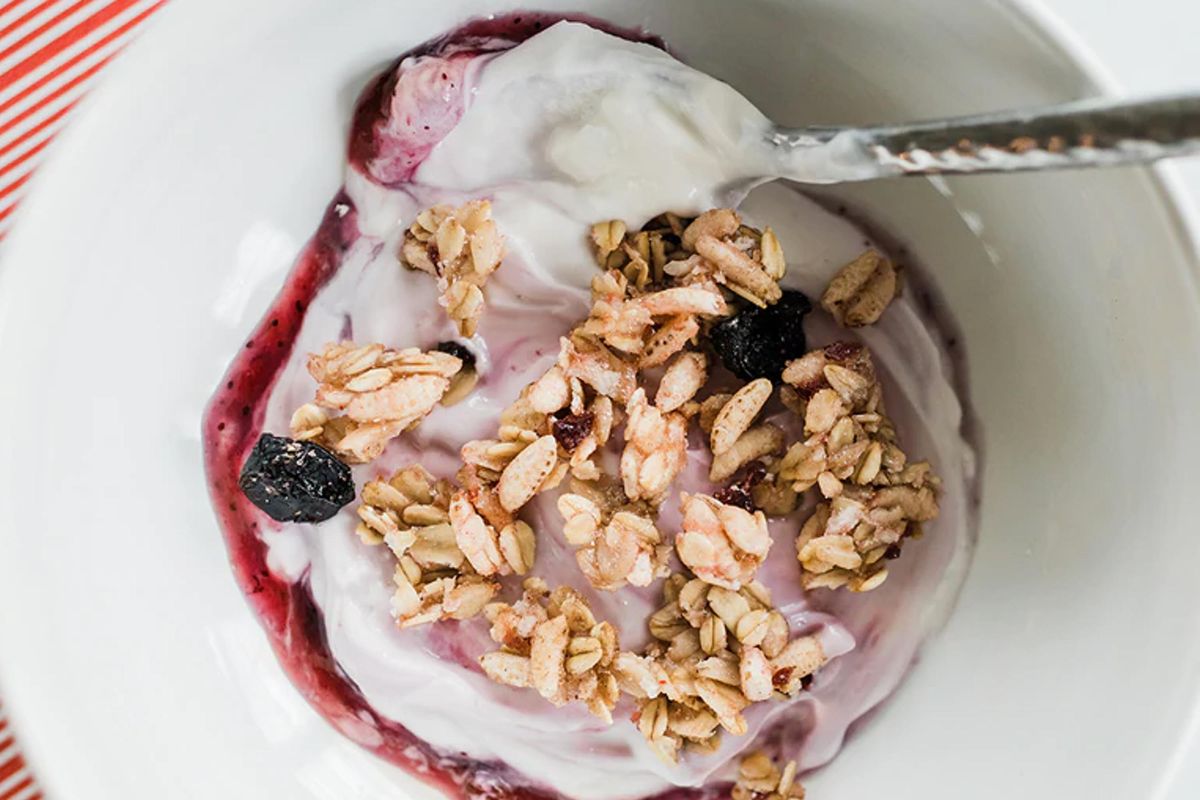 Image via safeandfair.com
How our food is made matters. That's why it's important to buy products that use the right ingredients, keep everyone safe from major food allergens and give back to our communities. Safe and Fair is doing just that by creating delicious snacks from clean ingredients without any of the top nine major food allergens. It also donates 3% of its profits to the Sean N. Parker Center for Allergy & Asthma Research at Stanford University. But most importantly, the food tastes good—like, really good.
---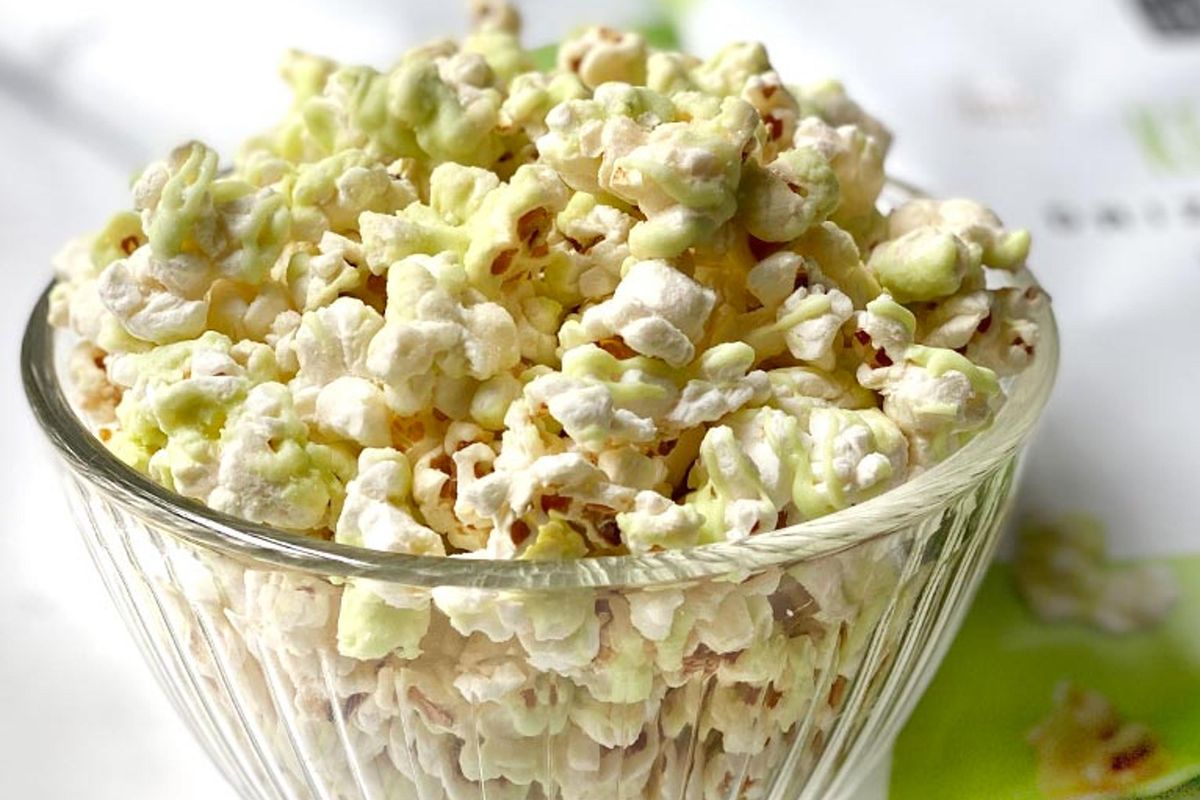 Image via safeandfair.com
For many, living with a major allergy can limit food options. Allergen-free food is usually bland, because producers limit ingredients instead of finding tasty replacements. That's not the case with
Safe and Fair
—all of its recipes are designed to taste good. They're all made by their head chef, Jess, who tests them in her home kitchen. So everything tastes homemade—just like Mom would make it ... if Mom was very knowledgeable about food allergies.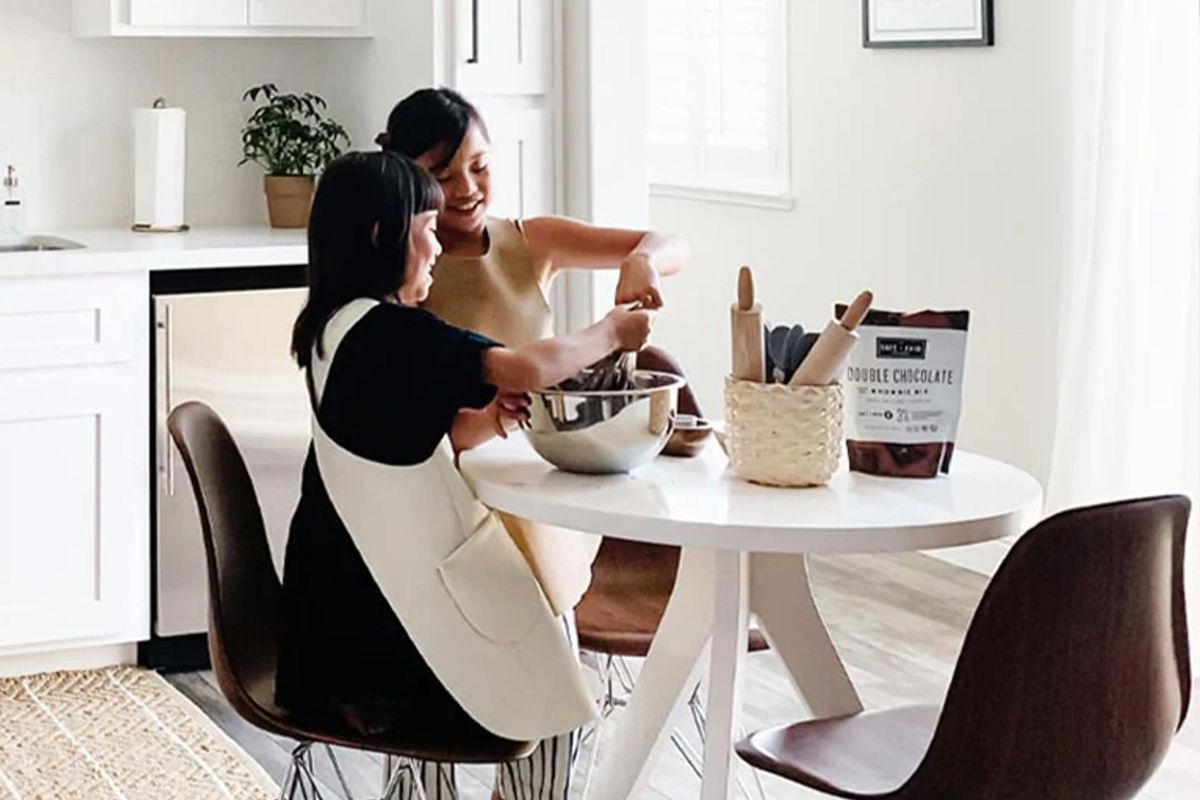 Image via safeandfair.com
These days, food allergies are a serious problem that can have devastating consequences. Many parents know that sending their child to school with the wrong snack can potentially hurt a classmate with food allergies. Luckily, Safe and Fair makes all of its products in a facility free from peanuts, tree nuts, milk, eggs, wheat, soy, shellfish, fish and sesame. Now you can have peace of mind knowing that the products are all right for you and others to enjoy.
Here are some of the delicious products we love: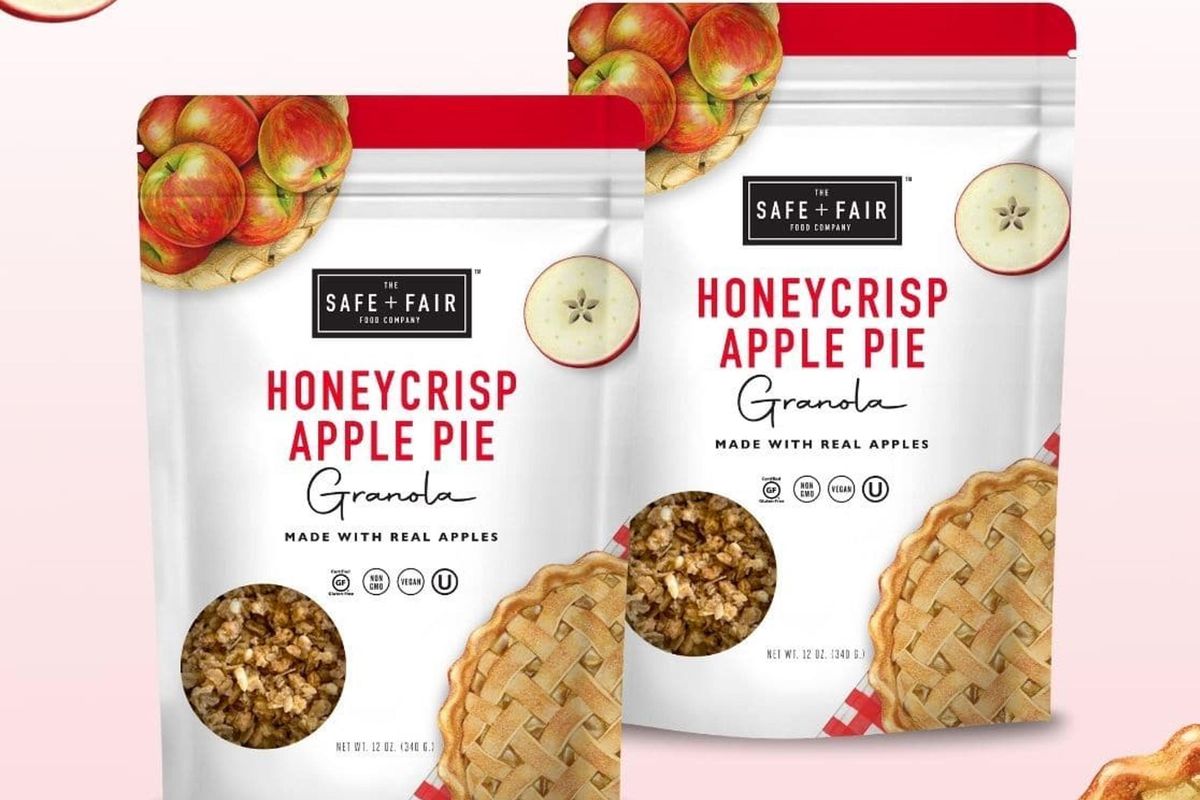 Image via safeandfair.com
Safe and Fair's granola tastes like it was made fresh in the oven. There's a variety of classic granola flavors like Honeycrisp Apple Pie Granola or Blueberry Cinnamon Granola, which are both vegan and gluten-free. If you're feeling more adventurous, you could try some fun flavors like the Full Stack Granola, which tastes just like a pancake breakfast. Or, add Banana Bread Granola on top of your banana bread. There are so many options!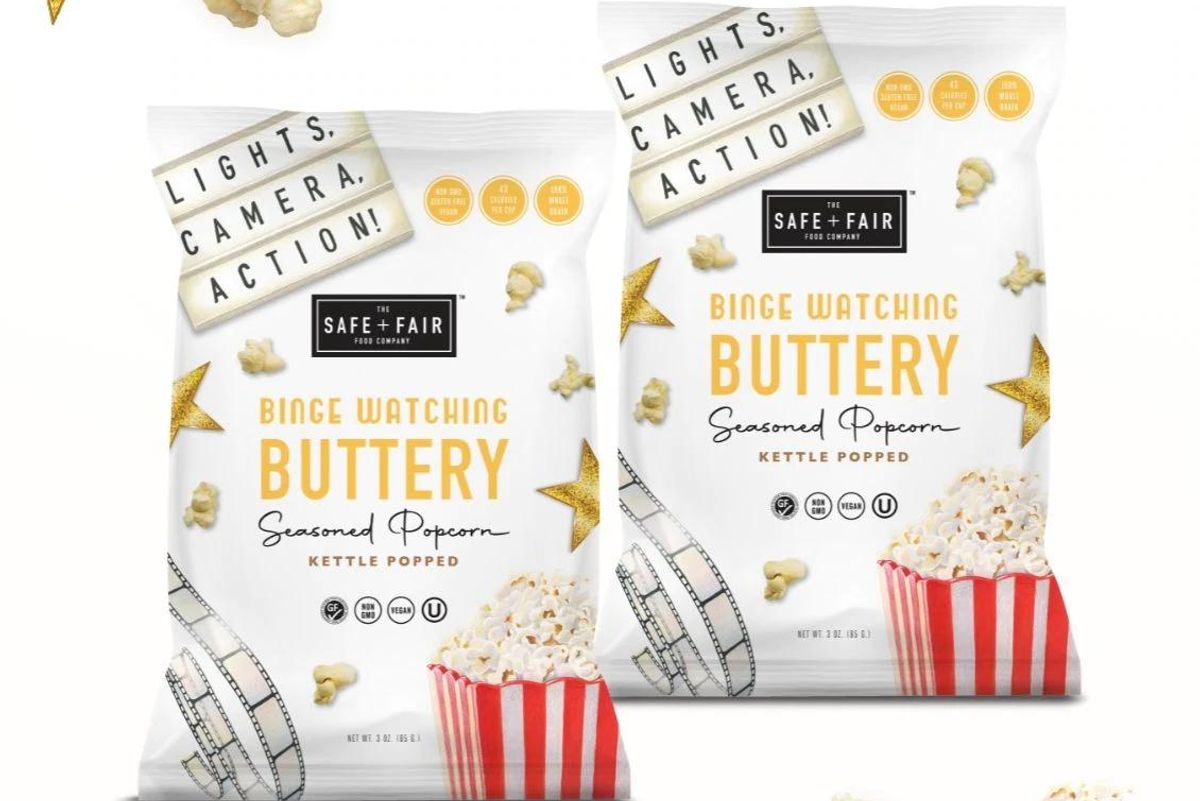 Image via safeandfair.com
Kick your popcorn up a notch with Safe and Fair's delicious seasoned and drizzled popcorn options. Searching for a popcorn snack that fixes your sweet tooth? Look no further than the Dark Chocolaty Drizzled Popcorn. This gently salted popcorn snack is covered in dairy-free dark chocolate—the perfect fix for an afternoon lull. Or, try the Chesapeake Bay Seasoned Popcorn, which will transport you to a summer day on the seashore.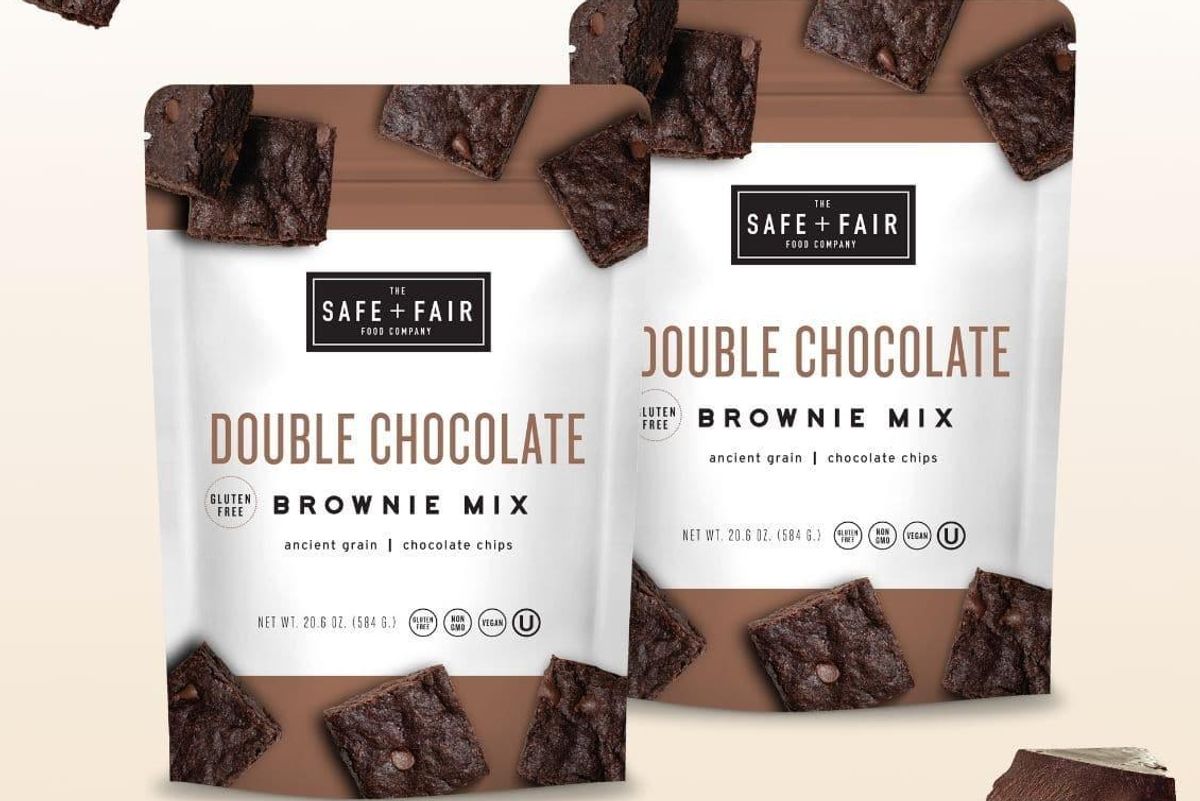 Image via safeandfair.com
Looking for an allergen-safe way to bake treats at home? Safe and Fair offers two great baking mixes. The Birthday Cake Blondie Mix and the Double Chocolate Brownie Mix are both plant based, vegan, gluten-free, peanut free, tree nut free, egg, shellfish and fish free. They're the perfect eleventh-hour dessert and a great kitchen project for little ones.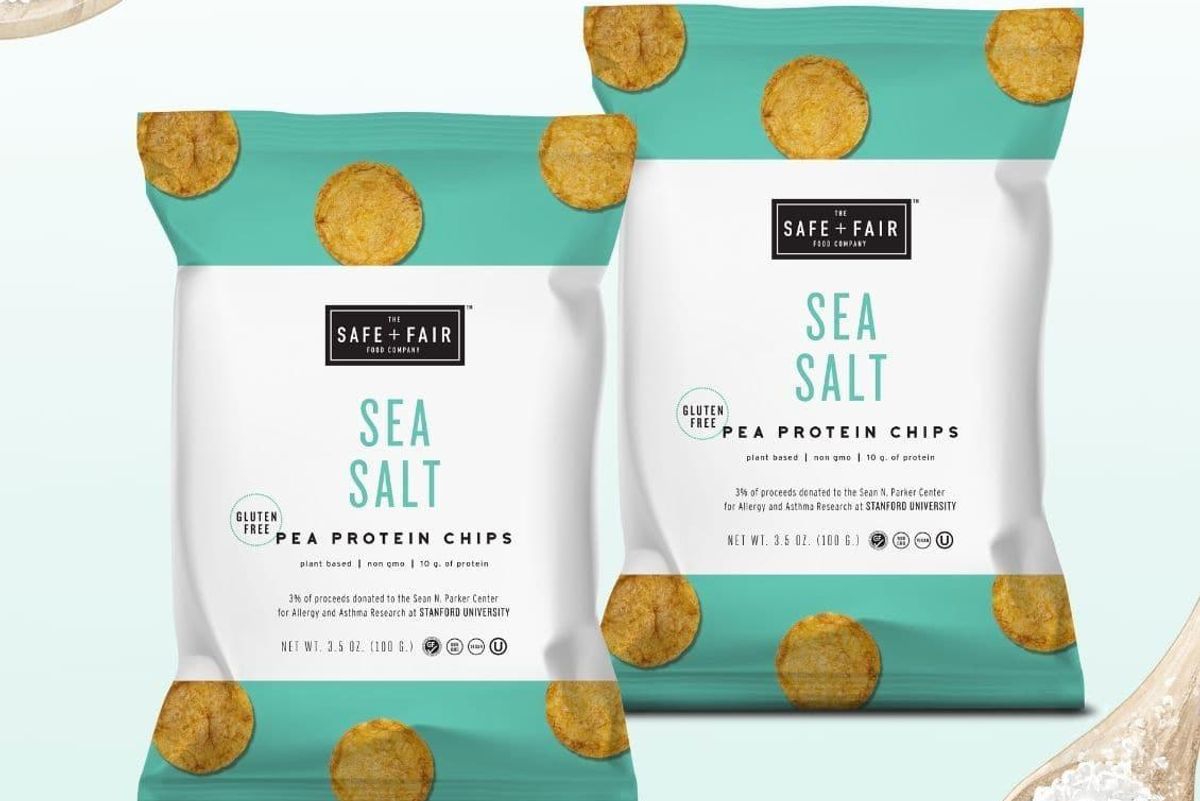 Image via safeandfair.com
Upgrade your snack game with Safe and Fair's award-winning line of chips. We're not kidding. Recently, Safe and Fair's Sweet Jalapeño Pea Protein Chips won the best plant-based chip in Prevention Magazine's 2022 Healthy Food Awards. These chips are the perfect balance of sweet heat with a gratifying crispy crunch. If heat isn't your bag, pun intended, try the Hickory BBQ Pea Protein Chips or the classic Sea Salt Pea Protein Chips.
With Safe and Fair, now you can have your birthday cake blondies and eat them too.