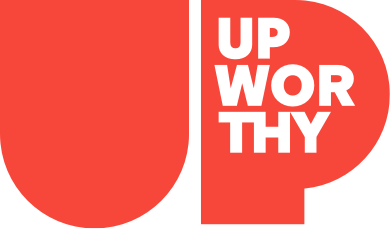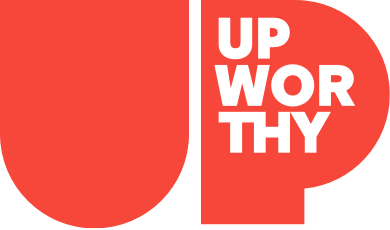 Stories Worth Sharing.

For People Who Give a Damn.
Sign up for the Upworthy newsletter:
(c) GOOD Inc. All Rights Reserved.
PS. You are doing great. Keep it up :<)
This website uses cookies in order to enhance your experience. Please review our Privacy Policy to learn how we may use cookies and how you can change your browser settings to disable cookies. By continuing to use this website without changing your settings, you consent to our use of cookies.
Having an emotionally fragile parent can leave lasting damage.
If you grew up with an "emotionally fragile" parent, chances are, you didn't have the typical, idyllic childhood you often see in movies.
Maybe your parent lived with debilitating depression that thrust you into the role of caregiver from a very young age.
Maybe your parent was always teetering on the edge of absolute rage, so you learned to tiptoe around them to avoid an explosion. Or maybe your parent went through a divorce or separation, and leaned on you for more emotional support than was appropriate to expect of a child.
Family
Photo by Artem Beliaikin on Unsplash
Jasmine has been used as a natural treatment for depression, anxiety, and stress for thousands of years. Oil from the plant has also been used to treat insomnia and PMS, and is considered a natural aphrodisiac. It turns out, our ancestor's instincts to slather on the oil when they wanted a little R&R were correct.
A study, published in the Journal of Biological Chemistry, and according to Professor Hanns Hatt of the Ruhr University in Bochum, Germany, revealed that jasmine can calm you down when you're feeling anxious.The results can "be seen as evidence of a scientific basis for aromatherapy."
"Instead of a sleeping pill or a mood enhancer, a nose full of jasmine from Gardenia jasminoides could also help, according to researchers in Germany. They have discovered that the two fragrances Vertacetal-coeur (VC) and the chemical variation (PI24513) have the same molecular mechanism of action and are as strong as the commonly prescribed barbiturates or propofol," says the study.
Nature
Get stories worth sharing delivered to your inbox
We can do this. Don't give up hope.
Rep. Peter King (R-NY) is a name you should remember. If you don't follow politics closely, remember his name because he's the first Republican in Congress to openly join the call for a renewed federal ban on assault weapons.

If you're a Democrat or a diehard progressive partisan, remember his name because it's proof that as a nation we can put principles before party and walk across the political aisle to get things done.
If you're a Republican, remember his name as evidence that real leadership in politics sometimes means risking your reputation to do what is right even when most of your colleagues disagree or lack the political courage to go first.
But let's allow Rep. King to explain himself in his own words:
Democracy
Talk about a "family-friendly workplace."
Patagonia has taken "family-friendly workplace" to a whole new level, and people are noticing.
The outdoor clothing and gear company has made a name for itself by putting its money where its mouth is. From creating backpacks out of 100% recycled materials to donating their $10 million tax cut to fight climate change to refusing to sell to clients who harm the environment, Patagonia leads by example.
That dedication to principle is clear in its policies for parents who work for them, as evidenced by a viral post from Holly Morisette, a recruiter at Patagonia.
Family
Get stories worth sharing delivered to your inbox