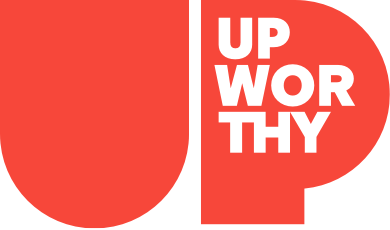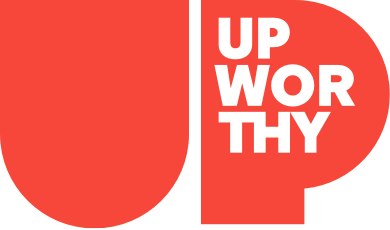 Stories Worth Sharing.

For People Who Give a Damn.
Sign up for the Upworthy newsletter:
(c) GOOD Inc. All Rights Reserved.
PS. You are doing great. Keep it up :<)
This website uses cookies in order to enhance your experience. Please review our Privacy Policy to learn how we may use cookies and how you can change your browser settings to disable cookies. By continuing to use this website without changing your settings, you consent to our use of cookies.
Facebook / Veve Bee
It's incredible how many myths about the female body persist, despite all of us living in the information age. Young and old, educated or not, we're all susceptible to misinformation — especially when the same false info gets shared widely without question or correction.
Exhibit A: The female hymen.
Rapper T.I. made headlines recently with his horrific description of accompanying his 18-year-old daughter to the gynecologist to have her hymen checked. According to him and countless others like him, the hymen is a sign of virginity — a gateway of sorts that indicates whether or not a woman has had sex (or otherwise been vaginally penetrated). Popular belief has it that the hymen is a thin layer of tissue in the vagina that "breaks" the first time a woman has sex, so an "intact" hymen is proof of virginity.
The problem is that's a bunch of anatomically incorrect hogwash.
popular
Instagram / Katie Sturino
Plus-size women are in the majority. In America, 68% of women wear a size 14 or higher. Yet many plus-sized are ignored by the fashion industry. Plus-sized clothing is a $21 billion industry, however only one-fifth of clothing sales are plus-sized. On top of that, plus-sized women are often body shamed, further reinforcing that bigger body types are not mainstream despite the fact that it is common.
Plus-size fashion blogger Katie Sturino recently called out her body shamers. Sturino runs the blog, The 12ish Style, showing that plus-sized fashion isn't – and shouldn't be – limited to clothes that hide the body.
popular
Get stories worth sharing delivered to your inbox
There is a strange right-wing logic that suggests when minorities fight for equal rights it's somehow a threat to the rights already held by those in the majority or who hold power.

Like when the Black Lives Matter movement started, many on the right claimed that fighting for black people to be treated equally somehow meant that other people's lives were not as valuable, leading to the short-lived All Lives Matter movement.
This same "oppressed majority" logic is behind the new Straight Pride movement which made headlines in August after its march through the streets of Boston.
popular
Photo by Kelvin Octa from Pexels
Newborn babies don't seem to do much beyond eating and pooping and, of course, hiccupping. A lot. Parenting advice on how to cure a baby's hiccups runs the whole gamut. It's recommended parents try everything from nursing to stop feeding the baby so much, from giving the baby gripe water to letting the hiccups play their course. But when your baby hiccups too much, you shouldn't freak out. There's a good reason why.
A new study published in Clinical Neurophysiology found that hiccups play an important role in a baby's development. Researchers from the University College London found 217 babies for their study, but only looked at 13 newborns with persistent hiccups. Ten of those babies hiccupped when they were awake, and three hiccupped during their "wriggly" sleep. We have no idea how the scientists got any work done with all that cuteness lying around.
popular
Get stories worth sharing delivered to your inbox