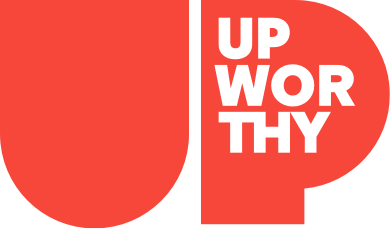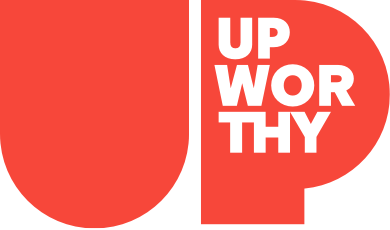 Stories Worth Sharing.

For People Who Give a Damn.
Sign up for the Upworthy newsletter:
(c) GOOD Inc. All Rights Reserved.
PS. You are doing great. Keep it up :<)
This website uses cookies in order to enhance your experience. Please review our Privacy Policy to learn how we may use cookies and how you can change your browser settings to disable cookies. By continuing to use this website without changing your settings, you consent to our use of cookies.
I was 10 when my uncle Doug took his own life. I remember my mom getting the phone call and watching her slump down the kitchen wall, hand over her mouth. I remember her having to tell my dad to come home from work so she could tell him that his beloved baby brother had hung himself.
Doug had lived with us for a while. He was kind, gentle, and funny. He was only 24 when he died.
My uncle was so young—too young—but not as young as some who end their lives. Youth suicide in the U.S. is on the rise, and the numbers—and ages—are staggering.
popular
Can the teens do literally anything without being blasted? Apparently not...
Katie Cornetti and Marissa Bordas, two Pittsburgh teens, were involved in a car crash. After taking a sharp turn on a winding road, the car flipped twice, then landed on its side. The girls said later on that they weren't on their phones at the time. The cause of the crash was because the tires on Bordas' car were mounted improperly.
The girls were wearing their seatbelts and were fine, aside from a few bruises. However, they were trapped in the car for about 20 minutes, so to pass the time while they waited for help, they decided to make a TikTok video. They made sure they were totally fine before they started recording.

popular
Get stories worth sharing delivered to your inbox
Photo by Kelly Sikkema on Unsplash
Approximately 10% of the population is left-handed, and the balance between lefties and righties has been the same for almost 5,000 years. People used to believe that left-handed people were evil or unlucky. The word "sinister" is even derived from the Latin word for "left."
In modern times, the bias against lefties for being different is more benign – spiral notebooks are a torture device, and ink gets on their hands like a scarlet letter. Now, a new study conducted at the University of Oxford and published in Brain is giving left-handers some good news. While left-handers have been struggling with tools meant for right-handers all these years, it turns out, they actually possess superior verbal skills.
Researchers looked at the DNA of 400,000 people in the U.K. from a volunteer bank. Of those 400,000 people, 38,332 were southpaws. Scientists were able to find the differences in genes between lefties and righties, and that these genetic variants resulted in a difference in brain structure, too. "It tells us for the first time that handedness has a genetic component," Gwenaëlle Douaud, joint senior author of the study and a fellow at Oxford's Wellcome Centre for Integrative Neuroimaging, told the BBC.
popular
Michael Coyne is a Special Olympics Athlete living with Autism, bipolar disorder, and attention deficit hyperactivity disorder.

But what his character is defined by is determination.
After becoming an adult, Coyne had a hard time finding a job. "After I turned 21, I applied to multiple places. None of them would hire me," Michael Coyne said according to People.
So he enrolled in business classes through Rhode Island's Developmental Disabilities Council. After completing his classes, Coyne and his mother, Sheila, teamed up to open a coffee shop that's inclusive for people with disabilities.
popular
Get stories worth sharing delivered to your inbox