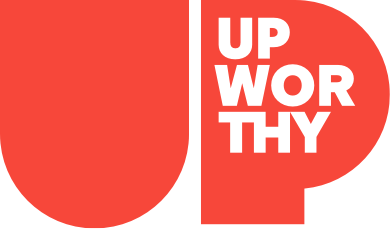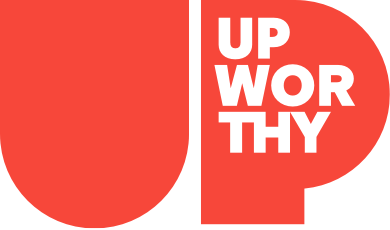 Stories Worth Sharing.

For People Who Give a Damn.
Sign up for the Upworthy newsletter:
(c) GOOD Inc. All Rights Reserved.
PS. You are doing great. Keep it up :<)
This website uses cookies in order to enhance your experience. Please review our Privacy Policy to learn how we may use cookies and how you can change your browser settings to disable cookies. By continuing to use this website without changing your settings, you consent to our use of cookies.
California has become the first state in the nation to pass legislation that forces schools to open later to improve their students' academic performance.

On Sunday, October 13, Governor Gavin Newsom signed legislation prohibiting middle schools from opening earlier than 8 a.m. and high schools no earlier than 8:30 a.m.
"The science shows that teenage students who start their day later increase their academic performance, attendance and overall health," Newsom said in a statement. "Importantly, the law allows three years for schools and school districts to plan and implement these changes."
popular
Wikipedia
Gina Rodriguez doesn't exactly have a great track record when it comes to talking about black representation. There was that time when she (incorrectly) said that Latina actresses are paid less than black actresses. Or that time when she interrupted an interviewer for saying her co-star, Yara Shahidi, was a role model to black women. Or that time when she tried to make "Black Panther" about her. Now, Rodriguez is under heat again, this time for rapping the n-word and being "sorry, not sorry" about it.
Rodriguez posted an Instagram story of herself singing along to "Read or Not" by the Fugees while getting her hair and make-up done. In the short video, she can be seen singing the lyrics, including the n-word, and laughing. Rodriguez deleted the video quickly, but not quick enough. Twitter was, to say the least, not pleased.
popular
Get stories worth sharing delivered to your inbox
There's nothing like a good reunion story to get you misty in the ol' tear ducts. Kate Howard, the managing editor of Kentucky Center for Investigative Reporting, shared a story of randomly running into the dog she used to foster on Twitter. You know all those dog reunion movies? The ones with names like A Dog's Hope and A Dog's Sloppy Kiss? The ones that make you cry buckets no matter how hard you think your heart is? Well, this is that, but in real life.
popular
You know the old saying, "Behind every successful man is a good woman?" Well, sometimes that good woman is right there alongside the man, putting in just as much effort as the man. Her work and effort shouldn't be relegated to a footnote. Musician James Blake, who has been dating the Good Place actress and activist Jameela Jamil since 2015, just laid out why partners deserve credit for their work.
Billboard Tweeted a clip of an interview with Blake. "Backstage at ACL Music Festival, @jamesblake discusses his latest album 'Assume Form,' how his girlfriend Jameela Jamil inspired the record, and teases new music. #ACLFest," Billboard Tweeted. The only problem is, Jamil didn't "inspire" the album. She actually worked on it, something Blake mentioned in the interview. "She has an incredible musical instinct. She's like a mini Rick Rubin in her own way," Blake told Billboard. "And … I'm not just saying this because she's my girlfriend. … She has a credit on the album itself. And it's not just a kind of shoutout. It's genuine, you know, work."
popular
Get stories worth sharing delivered to your inbox