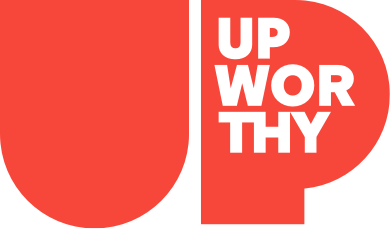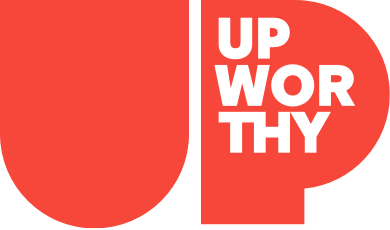 Stories Worth Sharing.

For People Who Give a Damn.
Sign up for the Upworthy newsletter:
(c) GOOD Inc. All Rights Reserved.
PS. You are doing great. Keep it up :<)
This website uses cookies in order to enhance your experience. Please review our Privacy Policy to learn how we may use cookies and how you can change your browser settings to disable cookies. By continuing to use this website without changing your settings, you consent to our use of cookies.
Photo by Hunters Race on Unsplash
If you're a woman and you want to be a CEO, you should probably think about changing your name to "Jeffrey" or "Michael." Or possibly even "Michael Jeffreys" or "Jeffrey Michaels."
According to Fortune, last year, more men named Jeffrey and Michael became CEOs of America's top companies than women. A whopping total of one woman became a CEO, while two men named Jeffrey took the title, and two men named Michael moved into the C-suite as well.
The "New CEO Report" for 2018, which looks at new CEOS for the 250 largest S&P 500 companies, found that 23 people were appointed to the position of CEO. Only one of those 23 people was a woman. Michelle Gass, the new CEO of Kohl's, was the lone female on the list.
popular
How much of what we do is influenced by what we see on TV? When it comes to risky behavior, Netflix isn't taking any chances.
After receiving a lot of heat, the streaming platform is finally removing a controversial scenedepicting teen suicide in season one of "13 Reasons Why. The decision comes two years after the show's release after statistics reveal an uptick in teen suicide.
"As we prepare to launch season three later this summer, we've been mindful about the ongoing debate around the show. So on the advice of medical experts, including Dr. Christine Moutier, Chief Medical Officer at the American Foundation for Suicide Prevention, we've decided with creator Brian Yorkey and the producers to edit the scene in which Hannah takes her own life from season one," Netflix said in a statement, per The Hollywood Reporter.
Culture
Get stories worth sharing delivered to your inbox
Los Angeles is experiencing a homeless epidemic that was years in the making.
Over the past six years, the unhoused population in the city has risen 75 percent. The city's lack of homeless shelters and affordable housing has forced many who can't afford L.A.'s sky-high rents to live on the streets.
According to LAist, since 2000, renter incomes have decreased by 3 percent while rents have gone up 32 percent.
While the city has launched a $100 million-per-year program to help the problem, rapper, entrepreneur, and actor Jaden Smith has found his own way of responding to the crisis: love.
Communities
The language we use matters.
Words matter. And they especially matter when we are talking about the safety and well-being of children.
While the #MeToo movement has shed light on sexual assault allegations that have long been swept under the rug, it has also brought to the forefront the language we use when discussing such cases. As a writer, I appreciate the importance of using varied wording, but it's vital we try to remain as accurate as possible in how we describe things.
There can be gray area in some topics, but some phrases being published by the media regarding sexual predation are not gray and need to be nixed completely—not only because they dilute the severity of the crime, but because they are simply inaccurate by definition.
One such phrase is "non-consensual sex with a minor." First of all, non-consensual sex is "rape" no matter who is involved. Second of all, most minors legally cannot consent to sex (the age of consent in the U.S. ranges by state from 16 to 18), so sex with a minor is almost always non-consensual by definition. Call it what it is—child rape or statutory rape, depending on circumstances—not "non-consensual sex."
Culture
Get stories worth sharing delivered to your inbox