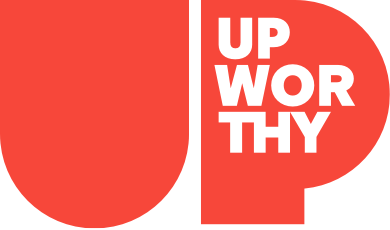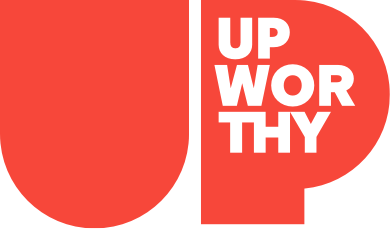 Stories Worth Sharing.

For People Who Give a Damn.
Sign up for the Upworthy newsletter:
(c) GOOD Inc. All Rights Reserved.
PS. You are doing great. Keep it up :<)
This website uses cookies in order to enhance your experience. Please review our Privacy Policy to learn how we may use cookies and how you can change your browser settings to disable cookies. By continuing to use this website without changing your settings, you consent to our use of cookies.
Photo by Alfons Morales on Unsplash
Last month, the Chicago Public Library system became the largest in the country to eliminate late fees thanks to Mayor Lori E. Lightfoot.
While the move, which was implemented October 1, was intended to "remove unfair barriers to basic library access, especially for youth and low-income patrons," it had another positive outcome. Since the removal of overdue fees, along with the elimination of any outstanding charges on people's accounts, libraries across the city saw a surge in the return of overdue books over the last several weeks.
"The amount of books returned has increased by 240 percent…We're very, very happy to have that. … Those books have a value and cost money to buy. We want those assets back. We also want the patron to come back," Library Commissioner Andrea Telli said at a City Council budget hearing, the Chicago-Sun Times reports.
According to a press release from Lightfoot, late fees rarely have the impact they're intended to. "Research from other fine-free systems has indicated that fines do not increase return rates, and further that the cost of collecting and maintaining overdue fees often outweighs the revenue generated by them."
popular
Actress Kristen Bell and "The Tonight Show" host Jimmy Fallon showed off their vocal and comedic chops on Tuesday night when the performed a medley of 17 Disney songs, spanning nine decades, in just five minutes.

The duo started with 1940's "When You Wish Upon a Star" and ended with 2013's "Let it Go" from "Frozen."
Bell will reprise her role as Anna in Disney's upcoming "Frozen 2."
popular
Get stories worth sharing delivered to your inbox
Ask almost any woman about a time a man said or did something sexually inappropriate to them, and she'll have a story or four to tell. According to a survey NPR published last year, 81% of women report having experienced sexual harassment, with verbal harassment being the most common. (By contrast, 43% of men report being sexually harassed. Naturally harassment toward anyone of any sex or gender is not okay, but women have been putting up with this ish unchecked for centuries.)
One form of verbal sexual harassment is the all too common sexist or sexual "joke." Ha ha ha, I'm going to say something explicit or demeaning about you and then we can all laugh about how hilarious it is. And I'll probably get away with it because you'll be too embarrassed to say anything, and if you do you'll be accused of being overly sensitive. Ha! Won't that be a hoot?
popular
Friends For Life Animal Rescue and Adoption Organization - Houston
Recidivism is a real problem for some shelter cats. Quilty, a seven-year-old domestic shorthair, was born in the Friends For Life Animal Rescue and Adoption Organization (FFL), a Houston-area animal shelter. Named after Claire Quilty in Vladimir Nabokov's "Lolita," Quilty was recently returned to the shelter he was born in after his adopter moved and couldn't bring him along. He immediately started causing trouble.
Quilty knows how to open doors, and liberated the other captive cats in the shelter like some kind of feline Simon Bolivar. "Quilty loves to let cats out of the senior room. Repeatedly, several times a day," the shelter wrote on Facebook. "Quilty will not be contained. And he has no shame."
Quilty was caught and sentenced solitary confinement (i.e. left to sit behind a glass door) for the jail breaks, looking adorably sad yet showing no remorse.
popular
Get stories worth sharing delivered to your inbox