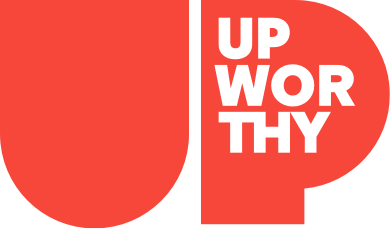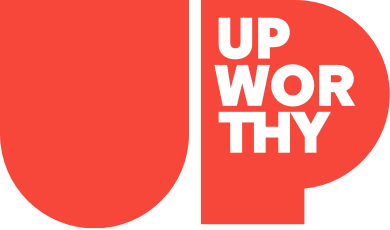 Stories Worth Sharing.

For People Who Give a Damn.
Sign up for the Upworthy newsletter:
(c) GOOD Inc. All Rights Reserved.
PS. You are doing great. Keep it up :<)
This website uses cookies in order to enhance your experience. Please review our Privacy Policy to learn how we may use cookies and how you can change your browser settings to disable cookies. By continuing to use this website without changing your settings, you consent to our use of cookies.
A group of five young women gathered with world leaders at the 2020 World Economic Forum in Davos the third week in January to discuss the urgency of the climate crisis. The five climate change activists sat together on a TIME panel, sharing their thoughts and answering questions. But if you just saw the altered photo shared by the Associated Press, you'd think there were only four of them—and that they were all white.
popular
Doing accurate impressions of one person is hard enough. So when Jack Aiello pulled off five dead-on impressions of five political figures in his Thomas Middle School graduation speech during the 2016 election, the crowd went wild. Seamlessly switching from Donald Trump to Ted Cruz to Barack Obama to Hillary Clinton to Bernie Sanders, Aiello nailed their voice tones, inflections, and body language.
popular
Get stories worth sharing delivered to your inbox
While basketball fans mourn Kobe Bryant's sudden passing, others demonstrate inadvertent racism when speaking of the basketball legend's death. The BBC ran a photo of LeBron James instead of Bryant when reporting on Bryant's helicopter crash. Sure, they played on the team, but they don't even look alike. The BBC apologized for the mistake, calling it "human error." But it's hard not to think the human error being committed was the error of being racist.
popular
Many people, like New York teen Frankie Ruggeri, think that having the Super Bowl on a Sunday is a bad idea. As Ruggeri argues, you end up staying up late on Sunday night to watch the game, making it harder to get up for school or work the Monday morning after. But unlike most people who opt to suffer through the Monday morning post-game hangover at work, Ruggeri is putting his money where his mouth is and started a petition to get the NFL to change Super Bowl Sunday to Super Bowl Saturday.
popular
Get stories worth sharing delivered to your inbox