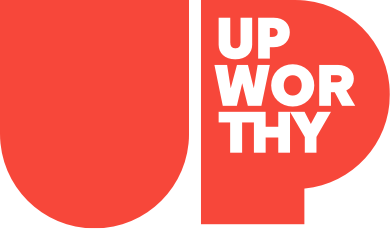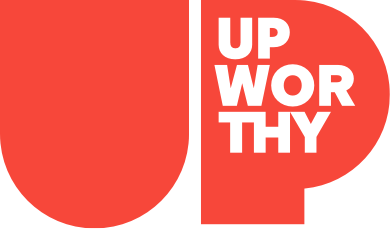 Stories Worth Sharing.

For People Who Give a Damn.
Sign up for the Upworthy newsletter:
(c) GOOD Inc. All Rights Reserved.
PS. You are doing great. Keep it up :<)
This website uses cookies in order to enhance your experience. Please review our Privacy Policy to learn how we may use cookies and how you can change your browser settings to disable cookies. By continuing to use this website without changing your settings, you consent to our use of cookies.
You know the old saying, "Behind every successful man is a good woman?" Well, sometimes that good woman is right there alongside the man, putting in just as much effort as the man. Her work and effort shouldn't be relegated to a footnote. Musician James Blake, who has been dating the Good Place actress and activist Jameela Jamil since 2015, just laid out why partners deserve credit for their work.
Billboard Tweeted a clip of an interview with Blake. "Backstage at ACL Music Festival, @jamesblake discusses his latest album 'Assume Form,' how his girlfriend Jameela Jamil inspired the record, and teases new music. #ACLFest," Billboard Tweeted. The only problem is, Jamil didn't "inspire" the album. She actually worked on it, something Blake mentioned in the interview. "She has an incredible musical instinct. She's like a mini Rick Rubin in her own way," Blake told Billboard. "And … I'm not just saying this because she's my girlfriend. … She has a credit on the album itself. And it's not just a kind of shoutout. It's genuine, you know, work."
popular
Instagram / James Van Der Beek
About one in five pregnancies end in miscarriage, although it is believed the number might be higher because many miscarriages occur before the woman knows she is pregnant. Miscarriage is actually quite common, yet many people who've had one feel alone, partly because there's still a taboo around talking about it. In order to reduce the stigma surrounding the loss, James Van Der Beek opened up about the struggles him and his wife, Kimberly, experienced.
The Van Der Beeks, who have been married since 2010, have five children and one on the way. In a pre-taped segment on "Dancing with the Stars," Van Der Beek announced that his family will be welcoming a new baby. But the segment gave us a more personal look as Van Der Beek revealed they've experienced three miscarriages as well. "We've had five kids and three miscarriages," Van Der Beek told his dance partner, Emma Slater. "Miscarriage is something that people don't really talk about, and we wanted to recognize that it happens to people. We wanted to destigmatize that as much as we possibly could."
popular
Get stories worth sharing delivered to your inbox
via Pixabay
Ninjas are black-clad assassins that date back to the days of feudal Japan. They are skillful, secretive fighters who have mastered the element of surprise, espionage, and clandestine tactics.

Ninjas weren't held to the Bushido code like the samurai, so they could be mercenaries who did the lord's dirty deeds without worrying about their honor. A ninja's most important power is the ability to be stealth and sneak into castles or homes to take their targets by surprise.
popular
via Robin Higgins / Pixabay
Let's face it, a lot of guys are a little out of the loop when it comes to understanding women's bodies.

It seems that either they didn't pay much attention in sex education class or maybe they needed to take it for an entire year just to get the basics down. However, in some cases, men aren't taught about these issues at all.
popular
Get stories worth sharing delivered to your inbox