Science
Whoa! This super effective cleaner is an at-home science project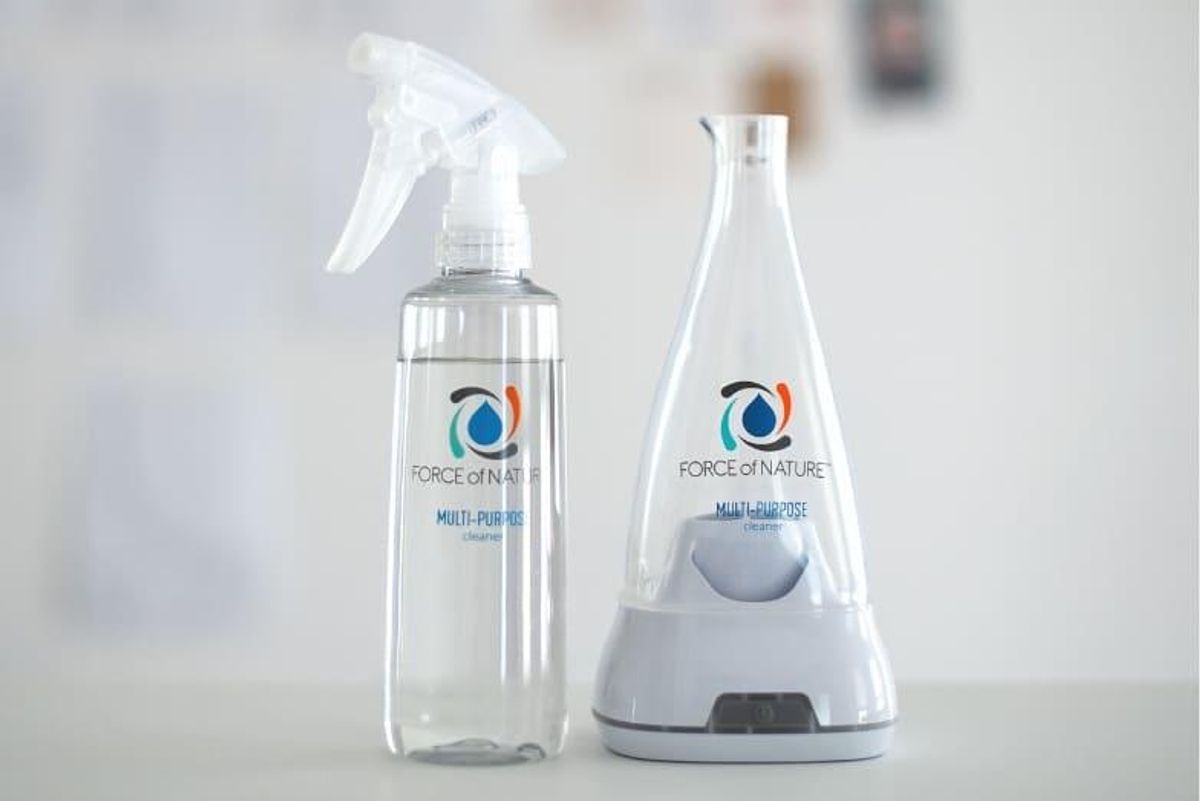 Image via Forceofnatureclean.com
There is no better feeling than a nice clean house. Whether you're cleaning for yourself or others, you always want to use the safest products that get rid of harmful bacteria, mold and mildew without hurting the environment. Force of Nature is a new multi-use cleaning solution comprised of safe natural ingredients that cleans as effectively as bleach. And the best part is, using Force of Nature is like a fun at home science project.
---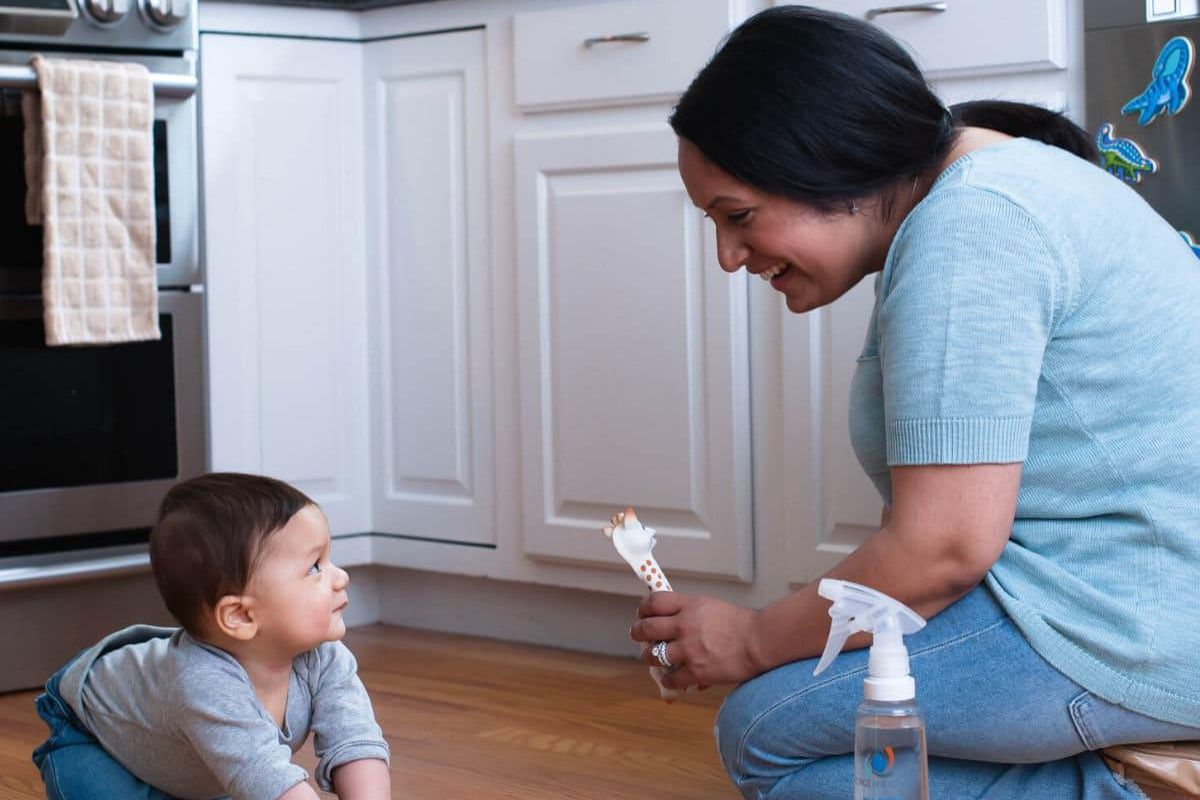 Image via Forceofnatureclean.com
No Harmful Ingredients
Force of Nature only uses water, salt and vinegar to create a powerful cleaning agent. That means it's free from surfactants, dyes, bleach, fragrances, alcohol, preservatives, quats, hydrogen peroxide or any other harmful chemicals. It also received the best rank from SkinSafe, the Mayo Clinic's testing system for whether or not a product is safe for skin allergies. It's also Green Seal certified for meeting the highest sustainability standards.
Effective as The Leading Products
Force of Nature was third party tested against all of the leading cleaning products. It was found to be as effective as bleach, Formula 409 on grease, Windex on glass, scrubbing bubbles on soap scum, Resolve on rugs, and Febreeze on odors. It's that good.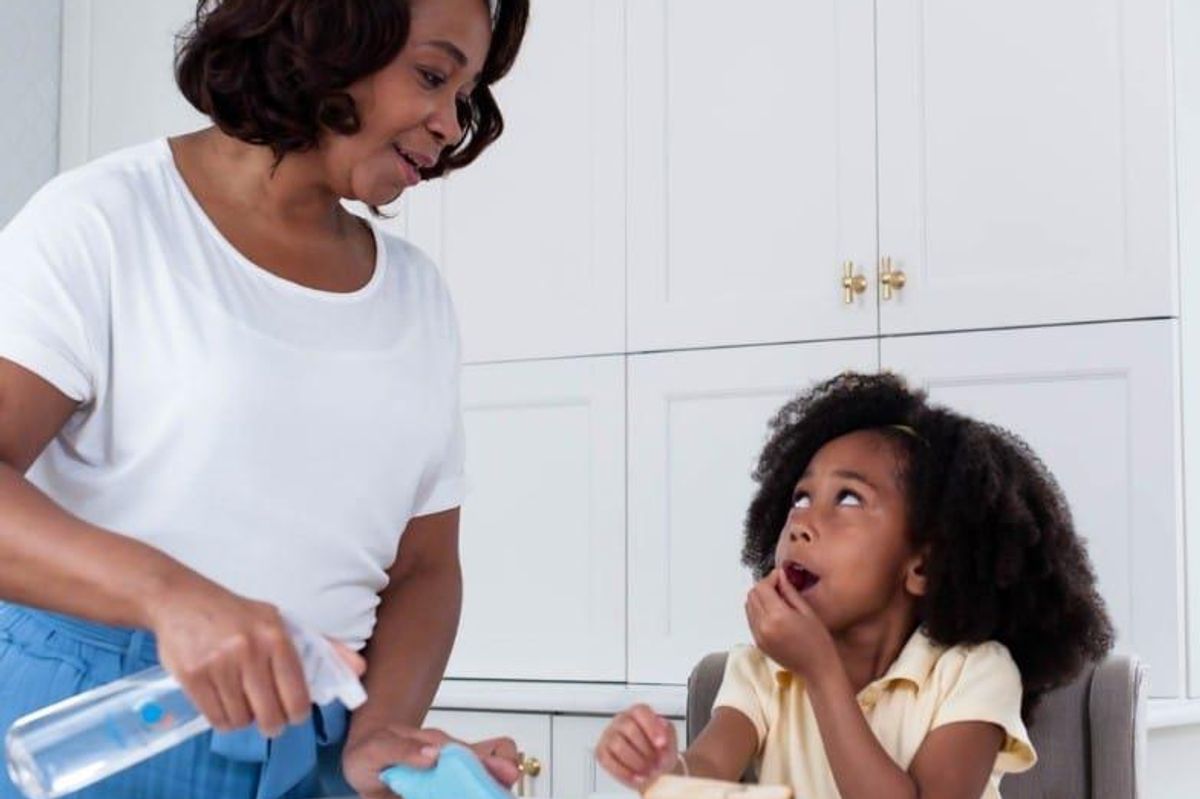 Image via Forceofnatureclean.com
How does it work?
Force of Nature uses electricity to change the molecules of water, salt and vinegar into hypochlorous acid and sodium hydroxide. Hypochlorous acid is just as effective as bleach and kills 99.9% of germs. It's also naturally occurring in our bodies and commonly used in vet, wound and eye care due to its gentle properties. Sodium hydroxide is a grease cutter and detergent. It cuts through all the sludge, goo and gunk. The vinegar lowers the PH of the solution, so that only the correct amount of hypochlorous acid and sodium hydroxide are created.
To use, simply fill up the electrolyzer appliance with water. Then add the solution in the activating capsule– salt and vinegar- into the water. Next, turn on the appliance and watch while the electricity creates two new compounds. After a couple of minutes, the solution will be ready to transfer into a reusable spray bottle. That's it!
Super Effective Against Super Germs
Force of Nature is on the federal EPA's List N, which means that it's approved to use against SARS-CoV-2, the source of COVID-19. It's an effective cleaner that will keep you and your loved ones safe.

Cost Effective Cleaner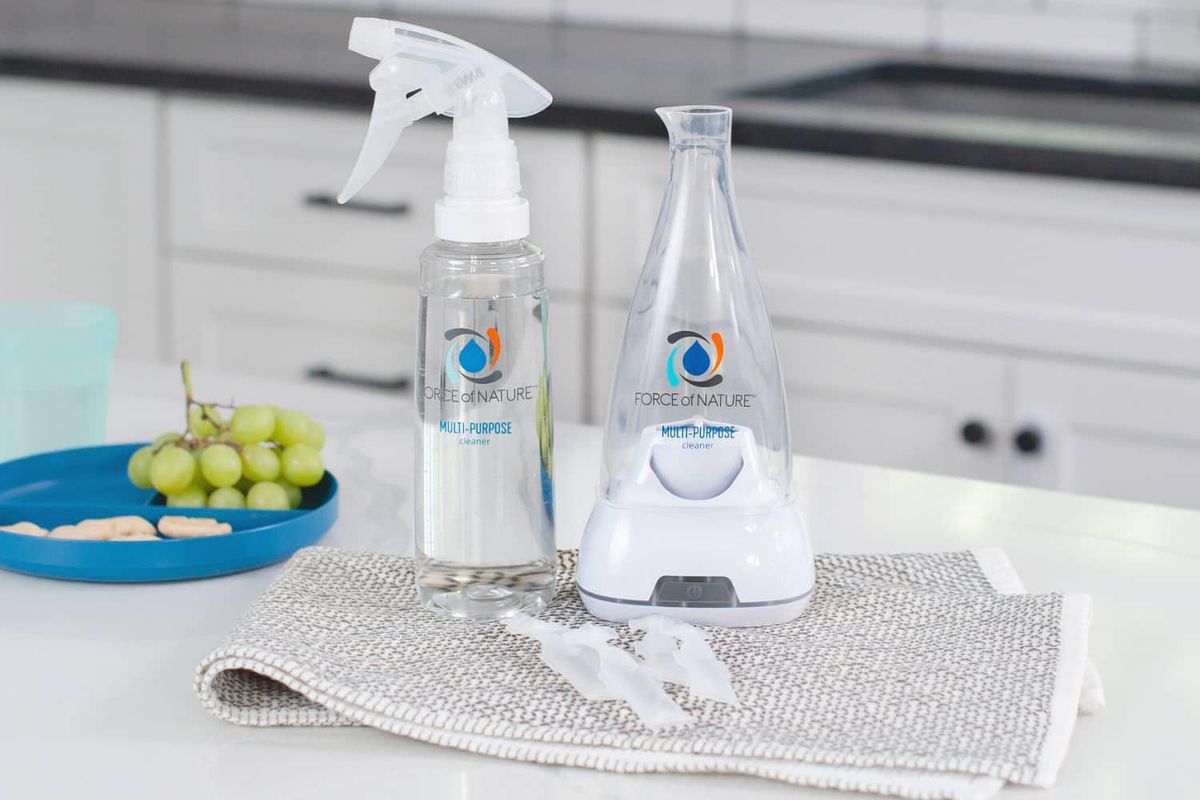 Image via Forceofnatureclean.com
Right now you can purchase the starter kit directly from Force of Nature online. It comes with five activator capsules (that each make one twelve ounce bottle of cleaning solution), the electrolyzer appliance, a twelve ounce reusable planet friendly spray bottle that's BPA and BPS free, a power cord and a quick start and user guide. All told, Force of Nature cleaning solution only costs $.09 cents an ounce, which is up to 80% cheaper than the other leading brands
If you'd like to plan for the future, Force of Nature offers bundles with more applicator capsules. You can even plan for the entire year. Or, simply purchase more applicator capsules when you run out.
With Force of Nature, you won't need to purchase any new cleaning supplies. You can simply use all of your old cleaning cloths, sponges and other tools.
By creating a cleaning product that's safe for humans and the environment, Force of Nature is really living up to its name.