This company lets you eliminate plastics from your cleaning, beauty, and personal care products
Grove Collaborative makes it easier to do your part to save the planet.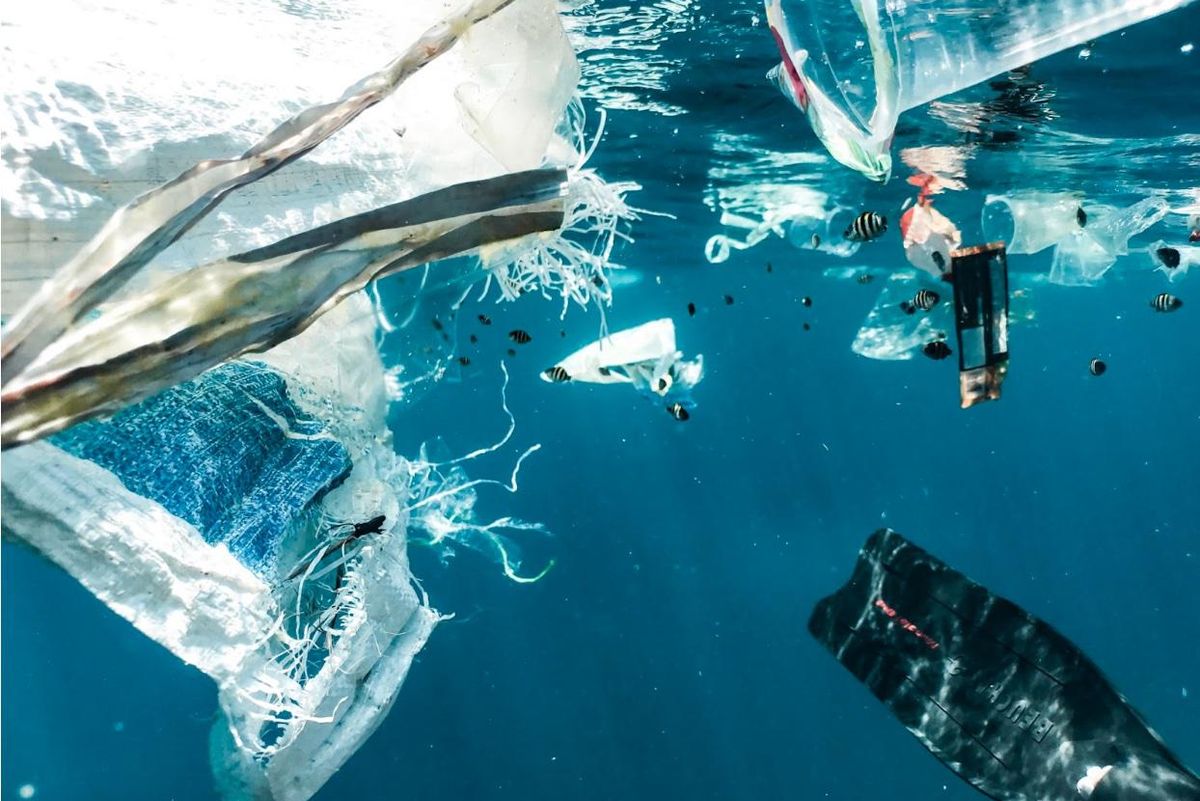 Image via Unsplash
There's no way to sugarcoat it; the planet is in crisis. Each day, we dump more and more plastic into our waterways. And scientists everywhere agree that if we don't act now, the damage will be irreparable. But what does that actually mean for regular everyday people?
---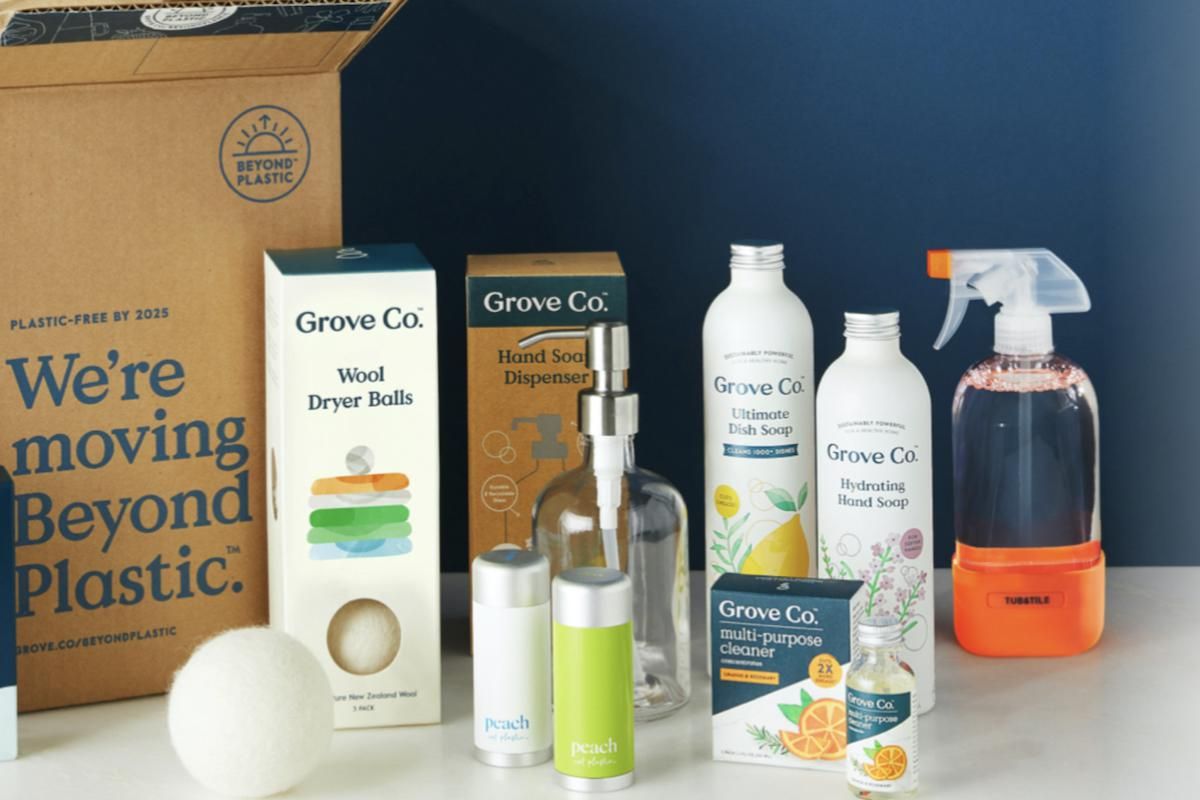 When it comes to pollution and climate change, it's easy to blame corporations or the government. But we also have to look inward. The choices we make in our everyday lives impact the world around us. If we want to make the world a better place, we all have to make better choices. Fortunately, some companies are working hard to help consumers make good choices. And one of the best is Grove Collaborative, an online retailer specializing in plastic-free, eco-friendly home products, including household cleaning, personal care, baby, kid, and pet products.
The term "eco-friendly" is used pretty loosely. But Grove Collective actually means it. The company specializes in healthy products made from non-toxic plant-based ingredients, and it only partners with producers that adhere to ethical and sustainable business practices. As a result, it only sells plastic-free or plastic-neutral products. And it's committed to being 100-percent plastic-free by 2025.
Why does all that matter? It matters because, each year, only 9 percent of plastic gets recycled, while 6.4 billion tons are dumped into the ocean. It matters because toxins from conventional household products are getting into our waterways and wreaking havoc on our ecosystems. And it matters because studies have linked conventional household products to numerous health problems, including asthma and cancer.
At Grove Collaborative, they think we can stop all that. So if you're looking for an easy way to do your part, you should check out some of the amazing home essentials they offer.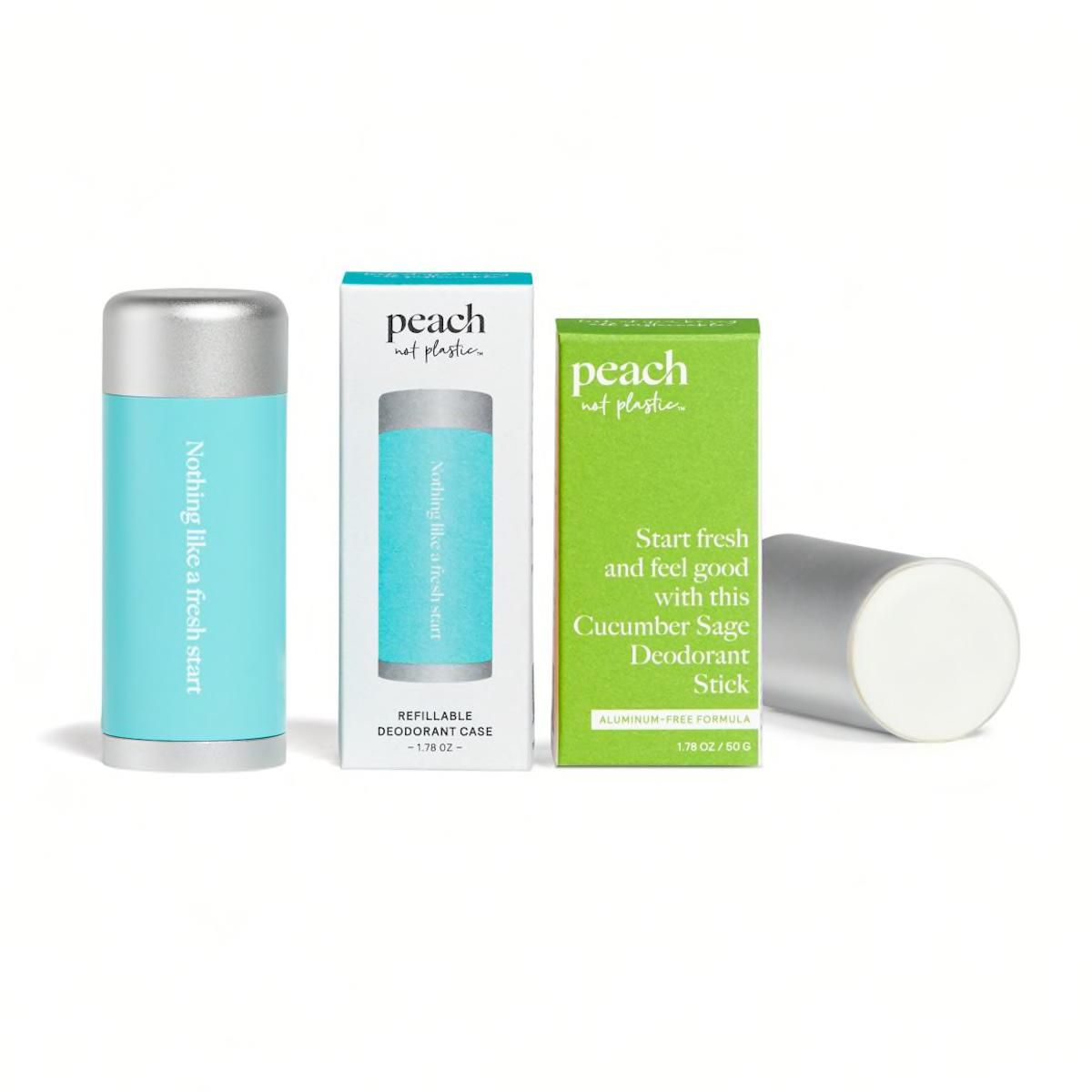 We all want to smell good. Thanks to Grove Collaborative and a company called Peach, we can do so without toxic substances that cause cancer and without sending more plastic into oceans and landfills. Peach Refillable Deodorant Sets are available in four different natural fragrances, all of which come with a reusable metal case and an aluminum-free deodorant refill stick. When the stick runs out, all you have to do is pop a replacement into the container, and you'll be fresh as a daisy without killing a single baby sea turtle.
Buy Refillable Deodorant Sets here.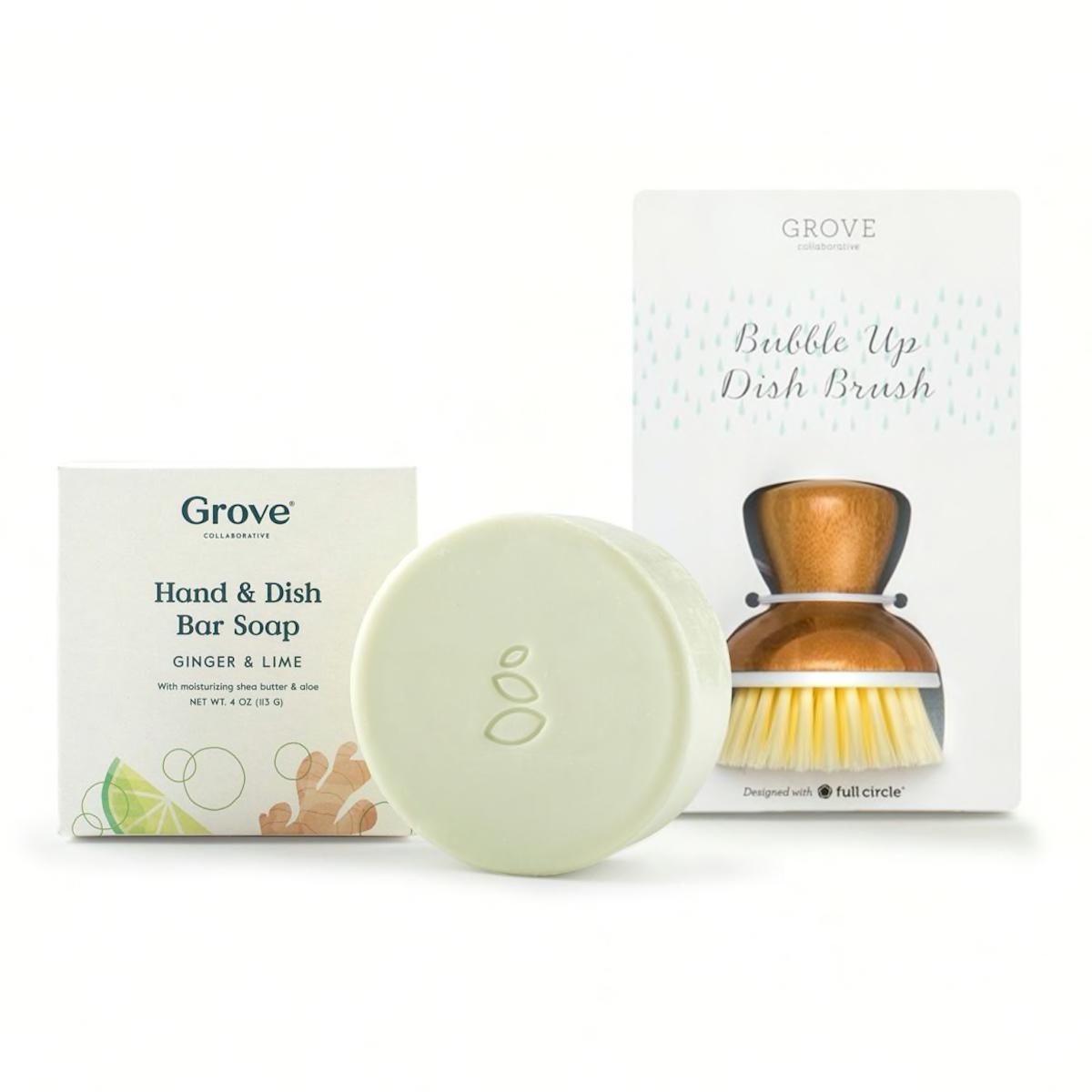 Almost all of the soap you buy at the supermarkets or big box stores come in a plastic container. But they don't have to. All it takes to eliminate plastic is a little creativity. And Grove Collaborative offers a huge variety of plastic-free soap products, from zero plastic handwash powder to dish soaps in infinitely recyclable aluminum bottles. They even offer bars of solid shampoo. And they're all certified to be ethically made, natural, and 100-percent effective.
Buy Plastic-Free Soaps here.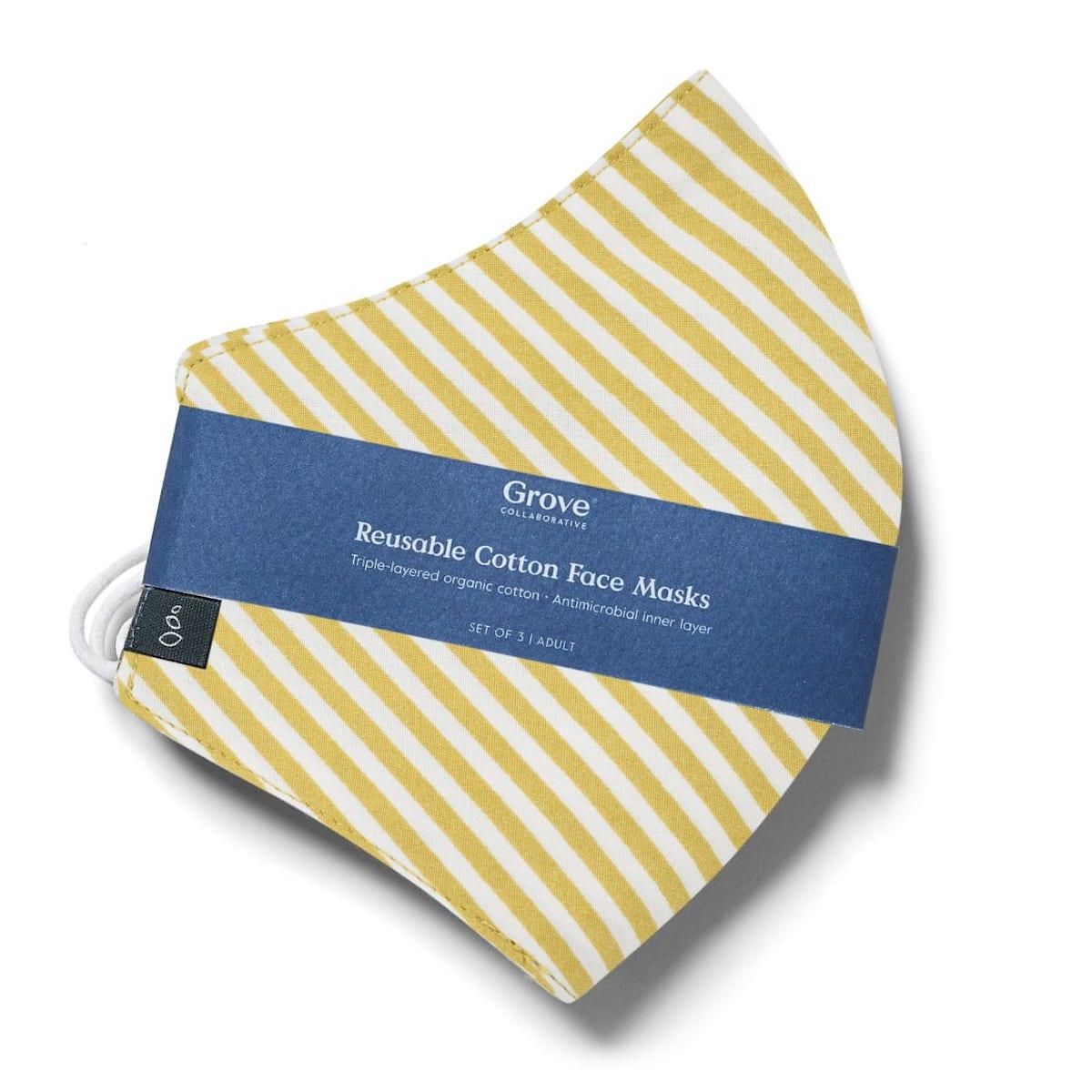 Antimicrobial Reusable Face Masks
The pandemic has been an absolute nightmare for the sustainability movement. In many cases, it's forced people to choose between doing what's best for their health and safety or doing what's best for the planet. However, Grove Collaborative is doing its best to make things a little easier. They have a nice variety of reusable face masks made from three-ply organic cotton with an antimicrobial silver ion coating that lasts up to 40 washes—which means they are better for the environment and better for you.
Buy Antimicrobial Reusable Face Masks here.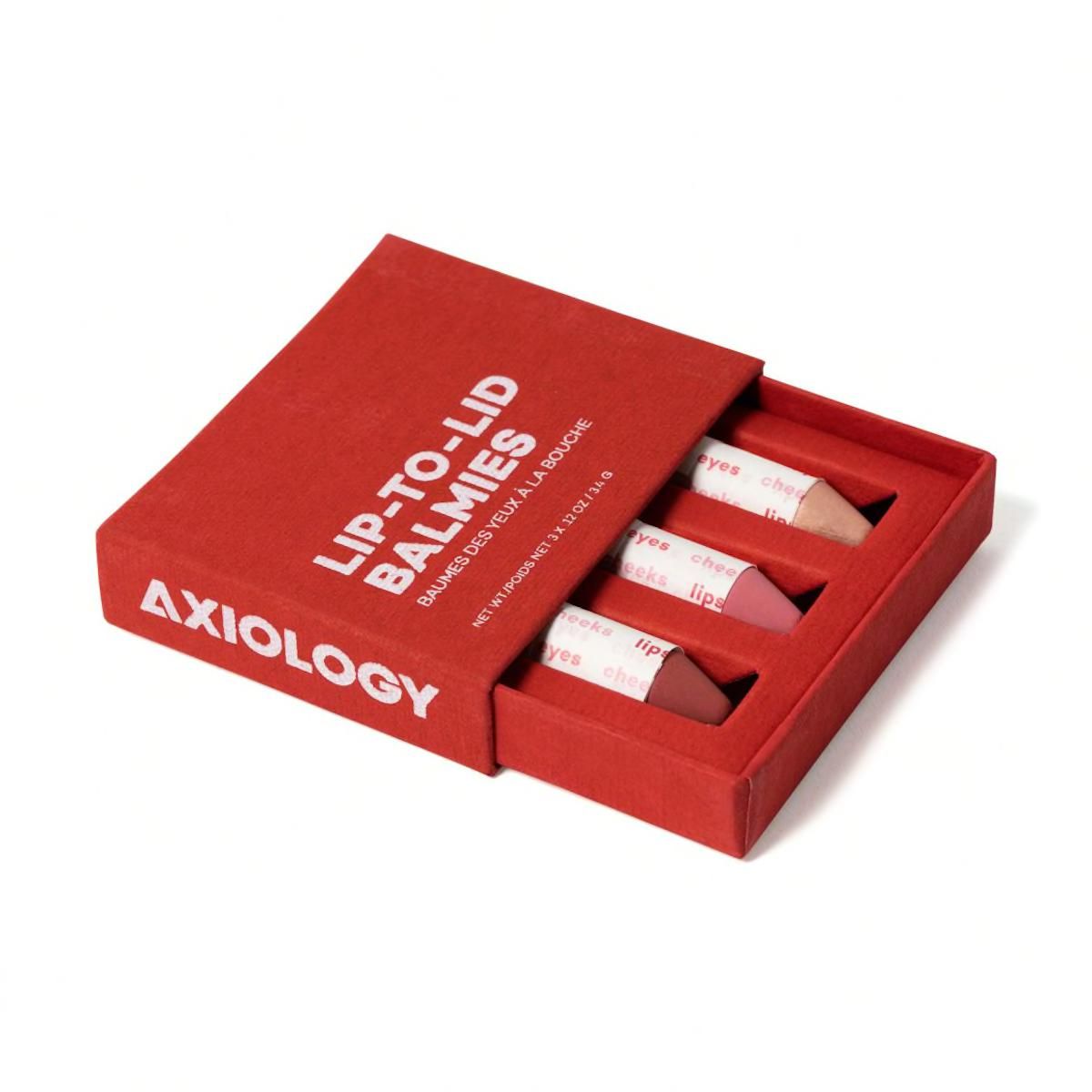 Just because you care about the planet, that doesn't mean you can't have gorgeous lips. Grove Collaborative has a wide array of sustainably produced cruelty-free lip products made from various natural, organic, and non-toxic ingredients. Many of these luxurious products, including the Lip-to-Lid Balmies Set, come in innovative no-plastic or zero-waste packaging. But for those that don't, keep in mind that Grove is a plastic-neutral company. For every ounce of plastic you purchase, they collect and recycle the same amount of plastic pollution.
Buy Natural Lip Care Products here.