Family
The 'Brooklyn Nine-Nine' star's essay about her eating disorder hits home.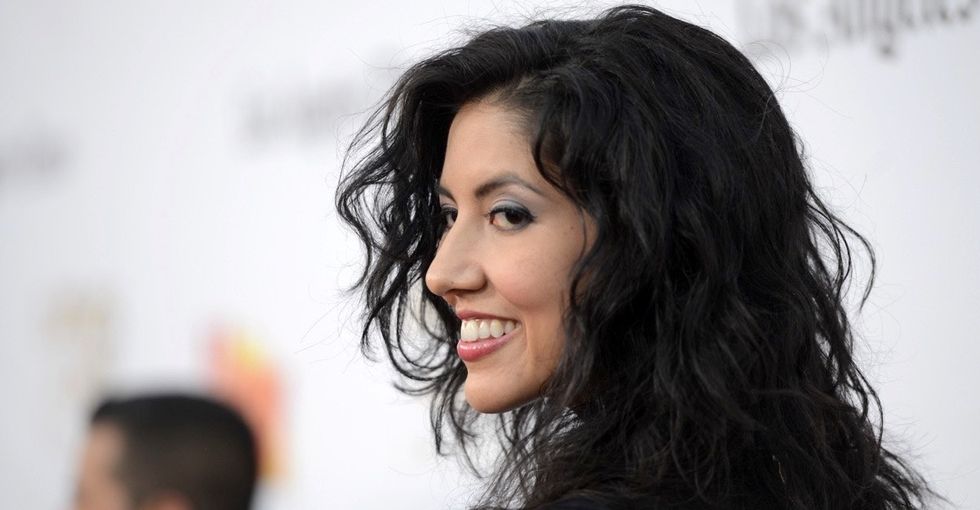 Just weeks away from taking a new round of publicity photos, "Brooklyn Nine-Nine" actress Stephanie Beatriz shared her pre-shoot routine — and why she won't be following it this year.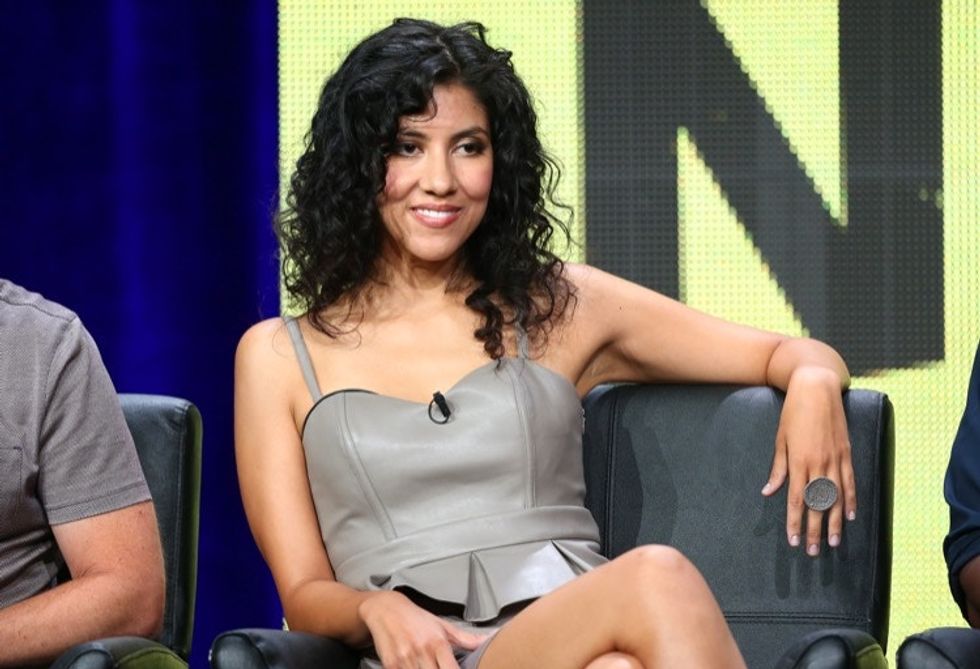 Beatriz appears on a "Brooklyn Nine-Nine" panel during the 2013 Summer Television Critics Association tour. Photo by Frederick M. Brown/Getty Images.
"I'd stress. I'd look in the mirror and pick apart my body, my face. I'd zoom in on areas I hated, like my ass or my stomach. And then I'd start the obsessive food restriction and compulsive workouts," she wrote at InStyle, sharing her experience as a self-described "disordered eater."
---
She lays herself bare in the powerfully emotional piece, opening up about something so personal. For those who know her from TV, the story is perhaps not quite what you'd expect from the actress who plays Rosa Diaz, a tough-talking, no-nonsense detective. That's part of what makes her public vulnerability so powerful.
While the essay itself is extremely personal, Beatriz's experience with disordered eating is, unfortunately, not that unusual.
According to the National Association of Anorexia Nervosa and Associated Disorders, at least 30 million people in the U.S. have an eating disorder. That's nearly 1 in 10 people in the country.
"Food was both the remedy and the punishment," Beatriz wrote, describing a fairly common aspect of some eating disorders. "I thought by controlling what I ate I was controlling my fate, when it was ultimately controlling me," she wrote, later adding that she also used food as a form of "self-medication."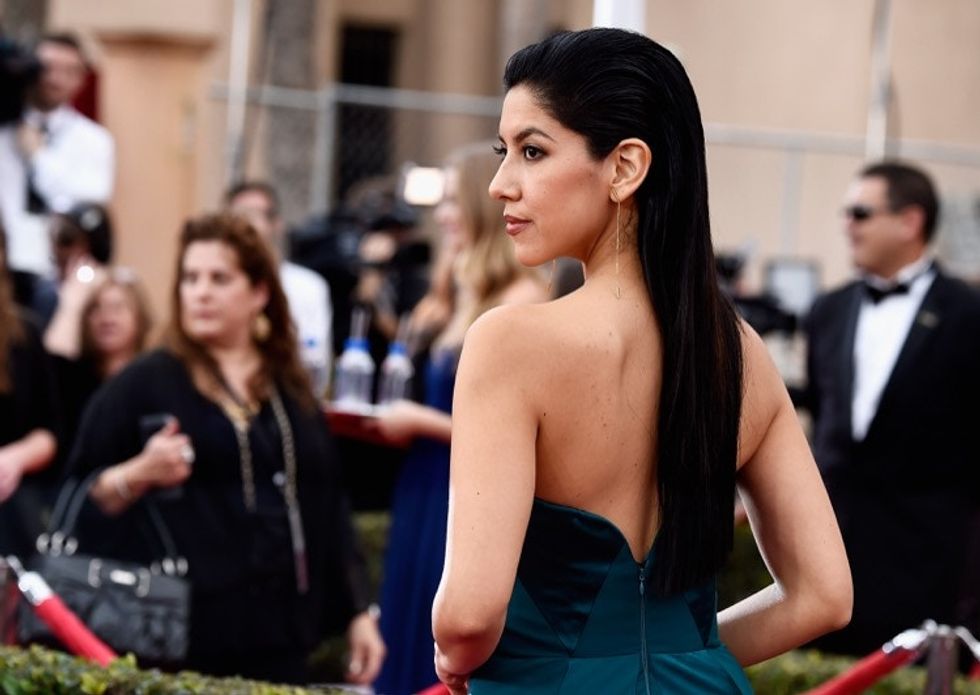 Beatriz attends the 2015 Screen Actors Guild Awards in Los Angeles. Photo by Frazer Harrison/Getty Images.
Beatriz is working hard to learn to love her body and build a healthier relationship with food.
In the essay, she talked about how hard she's worked to change her own outlook on life, and how important it was to make sure she's "seeing other women not as sizes in relation to [her own], but as beautiful, complex beings" and being more open about what she's going through with others in her life.
"Most importantly, I'm telling myself that I am perfect and lovely just the way I am, even if I start crying as I say it," she shared near the end of the essay. "I'm going to keep moving in the direction of my most authentic self by reminding myself every day that I'm worthy."
It's easy to look at celebrities as the embodiment of perfection, but they're real people with real challenges, too.
Body image expert and managing editor of Everyday Feminism, Melissa A. Fabello, says there are two reasons it's important for public figures to speak out about their body image issues, including their experience with eating disorders.
First, "because it helps to normalize the problem, rather than relegating it to secrecy," Fabello explains in a Twitter DM. Second, "because it puts into perspective how the people we're comparing ourselves to, like celebrities, don't look like that naturally either."
Case in point, here's how one fan reacted to Beatriz's story:
@iamstephbeatz and it's so wild to learn that someone you've deemed perfect goes through the same shit u do and dam… https://t.co/5ysIaYn60S

— mouse (@mouse)1499534611.0
(See? How cool is that?)
Read Beatriz's story over at InStyle. For more information about eating disorders (including information on how to get help for you or a loved one), visit the National Association of Anorexia Nervosa and Associated Disorders website. We've reached out to Beatriz for comment and will update if we hear back.