Top Splash
Viral video of rival baby beavers and their human minder is the best dam news around
The way little Nibi hauls stick in front of the door is too much.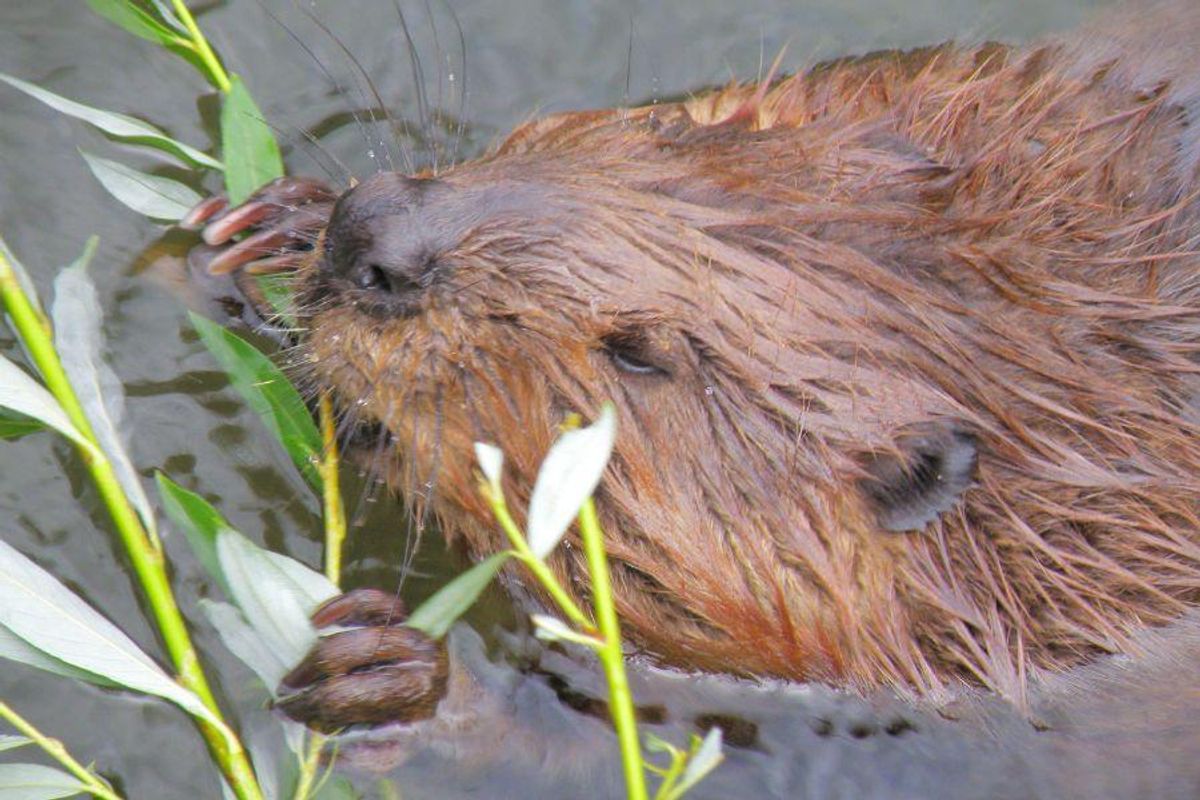 There's something about baby animals that makes you want to pick them up and squeeze them, and Nibi is no different. She's a 5-month-old baby beaver who seems to have a bit of a sore spot for her roommate Ziibi, according to the Newhouse Wildlife Rescue. The two beavers share an area in the rescue and Nibi was getting free time outside of her enclosure after displaying "good behavior" toward her roommate.
Turns out having two beavers is similar to having two children that share a room, someone always wants the other out so they can have the room to themselves. While Nibi was waddling around the room at the wildlife rescue, Ziibi was enjoying her time at the semi-aquatic enclosure unaware that her sassy roommate had devised a devious plan.
---
Nibi got to work as soon as the coast was clear and started piling sticks up in front of the door that Ziibi just left to ensure the equally adorable roommate couldn't get back in. The chubby little beaver was extremely proud of herself when she managed to get the last stick in place after she dropped it on her way to build the dam of solitude.
Beavers can hop when they're excited because that's exactly what this furry girl did, and people on the internet cannot get enough of her scheming shenanigans.
The video has racked up more than 9.5 million views on the Newhouse Wildlife Rescue's Facebook page and 16,000 comments. So many commenters could not get over the little hop she does at the end. Newhouse Wildlife Rescue explained to CNN that beavers build dams instinctively, but I have a feeling they don't normally build them to "lock out" their foster sisters.
The video is adorable and you get to see Nibi in all of her sassy glory during the interview. Check it out below.