Family
It is not our job to protect children from pain, it's our job to guide them through it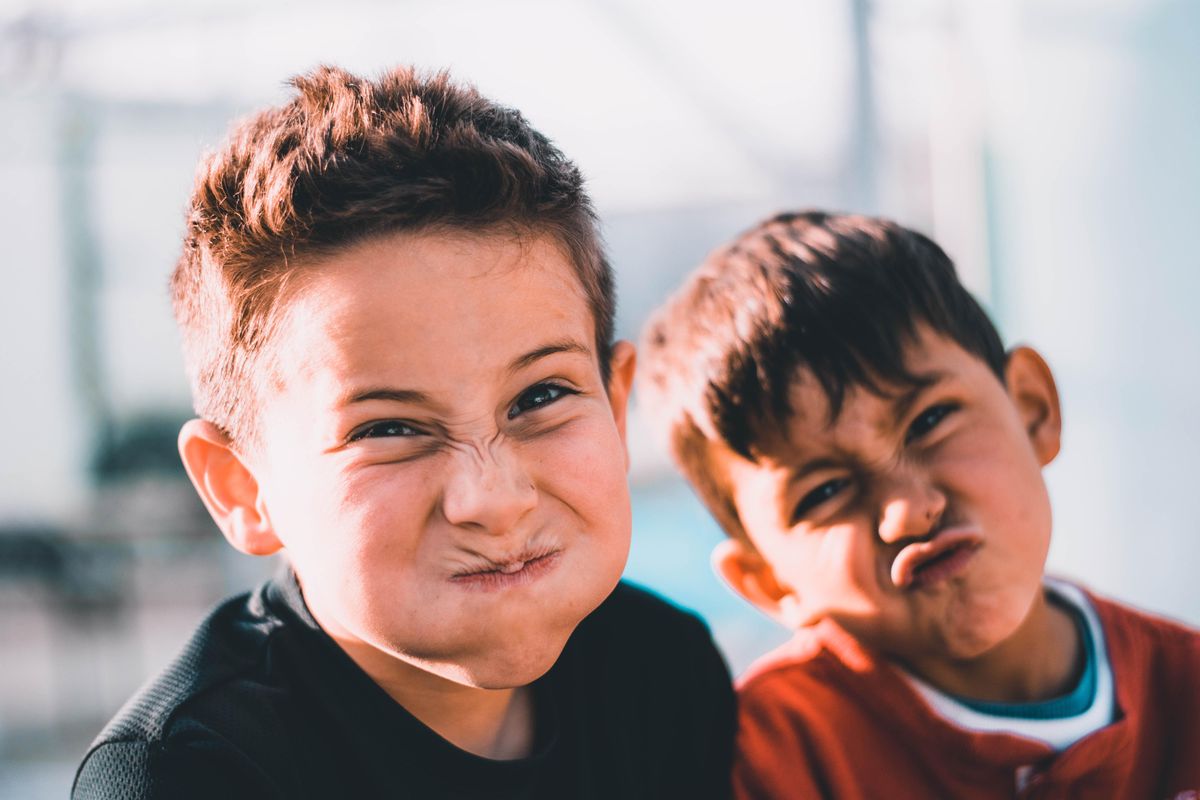 My daughter and I were at the park last week — running, jumping, chasing ducks, and playing tag — when the unthinkable happened: when she was mocked and teased for the first time.
The very first time.
Of course, my initial reaction was full of hurt and sadness, anger and rage. I wanted to swoop in and hug my daughter. I wanted to swoop in and protect my daughter, and I wanted to go full on mama bear on the little twerp who thought it was okay to make fun of girls because she (and her friends) were just that: young women. Young ladies. Creatures of a different sex. But my mind told me I shouldn't. My mind told me I need to sit back and calm down, and my mind forced me to check myself. It told me to stop and pause and leave my insecurities at the door. Because while I hate to see my daughter struggling — while I hate the fact that my sweet, innocent, kind-hearted, and free-spirited 4-year-old girl is already experiencing feelings of disappointment, rejection, judgement, and being let down — I know that, in order to grow, I must let her face these things. I know that I must let her feel these things, and I know that if I want her to become a well-rounded human being, I will have to let hurt. I will have to let her cry.
So I stepped back, stood by, and waited.
---
I tapped my foot, bit my nails, picked at the skin between my thumb and my forefinger, and waited.
And while my daughter didn't run away, nor did she cry, she was visibly frustrated. She was upset and, well, she was annoyed. But just as I was getting ready to speak up, moments before I stepped forward to yell her name, she decided to say something. She decided to tell this boy he was being "mean" and "not nice." And while my daughter, my 4-year-old little girl, handled herself well — while she handled herself with poise and confidence, self-respect and pride (well that, a low-blown swipe at his face) — I was still rattled because my gut told me I needed to do more.
Because inside, I yearned to do more.
Of course, I know this desire to "save her" and "help her" comes from my own painful childhood, i.e. I was a quiet girl. A shy girl, and a girl who ran from bullies, literally. I once ran through a row of bushes and hid behind a tree. And I always cowered. For years, I swallowed my voice and my words. But now? Now I want to scream. Now I want to yell. Now I want to advocate and intervene on her behalf. But I know that is not what she needs. I know that that is not what I need, and while I want to protect my daughter from the world — while I want to shield her from the hurt and sadness, from anger, fear, disappointment, and pain — I cannot because doing so would be a disservice.
I need to "help her help herself."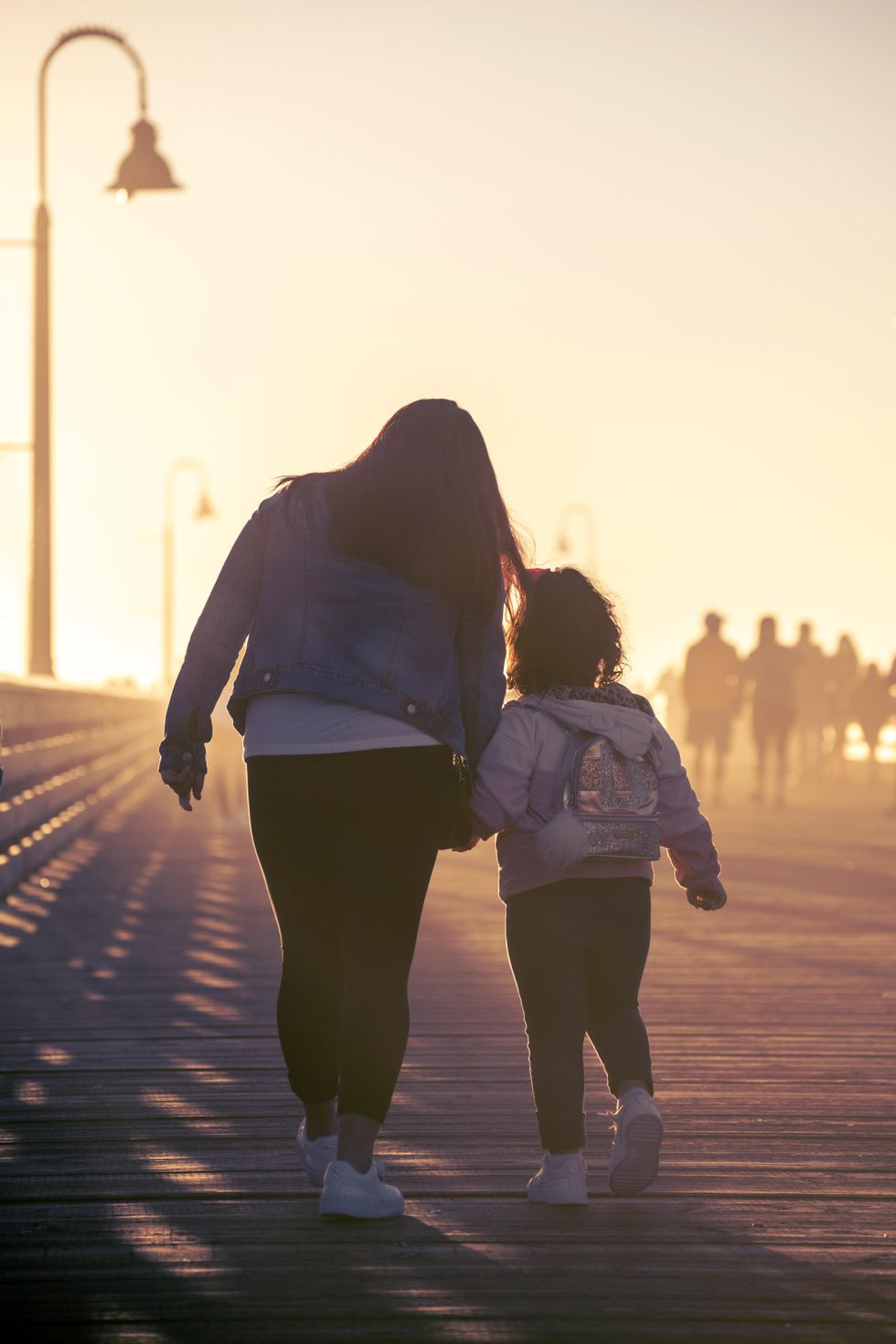 2 women walking on the road during daytimePhoto by
Tim Mossholder
on
Unsplash
Make no mistake: I know not everyone will agree with my parenting approach, i.e. I know it sounds distant and callous, cold and harsh but I'm not pushing her in front of traffic and seeing if she runs. I'm not dropping her off in the woods and seeing if she can find her way home, and I'm not "tossing her to the wolves" and then traipsing off in the other direction while she wallows in sorrow, in pain, or in despair. I am simply standing back and looking on. I am guiding her and advising her from the sidelines. Which, I assure you, is harder than you know.
But the "lessons" don't end there. You see, we talk about these incidents long after they end. We talk about these encounters long after they end, and we talk everything and anything from what she could have done or said to her feelings, her thoughts, and (yes) asking for help. I explain to her that, sometimes, she can and should ask for help and remind her that there is no shame in doing so. Even Mommy's and Daddy's need guidance from time to time.
So yes, while watching her flail and — at times — fall is sad, heartbreaking, and full of tears, I firmly believe it is one of those tough aspects of my job. Of my role as "mom." Because, as my parent, my job isn't to numb her feelings — or protect her from her feelings — it is to teach her how to acknowledge them, how to cope with them, and how to move through them.
I need to help her develop the resilience or self-confidence she needs to take with her through life.