Health
33-year-old American expat shares how he lives a lavish life in Bali on less than $75 a day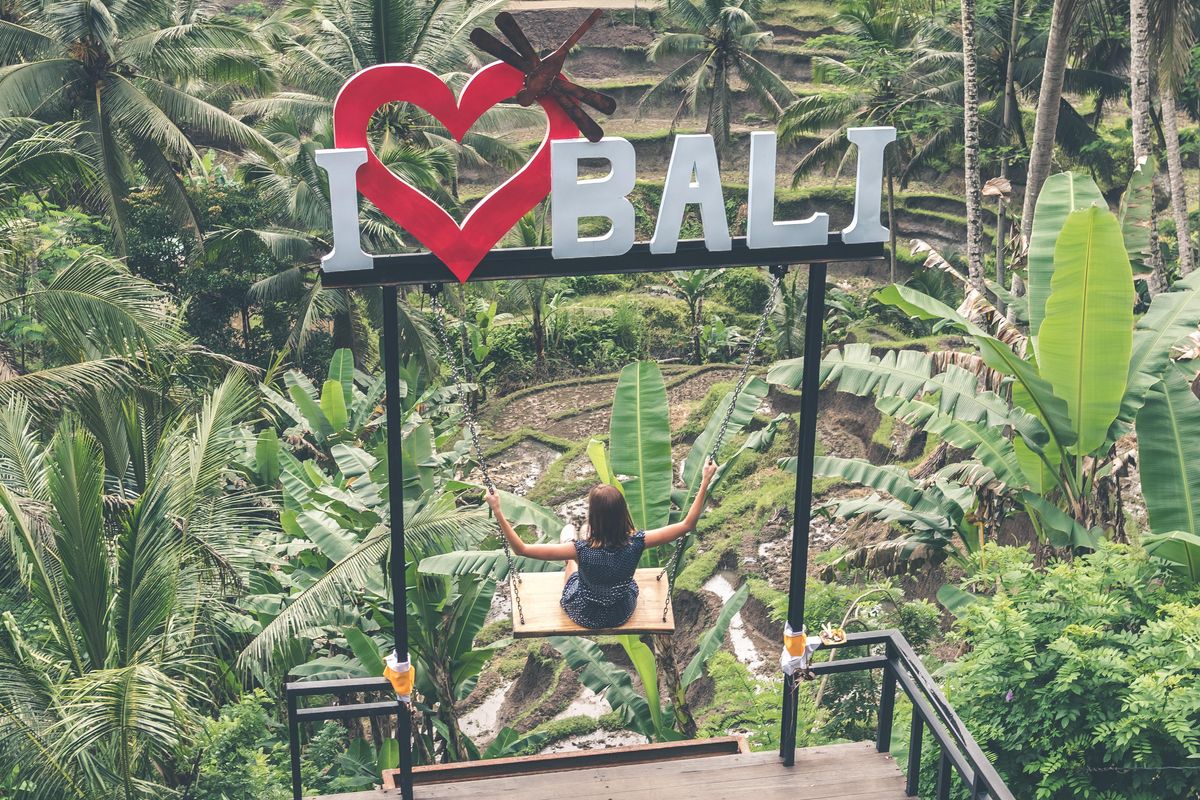 Dreaming about moving to another country and starting over is no longer just a dream for some people. A growing number of millennial expats are finding their American dream in another country. And they're taking to social media to invite us to follow their journeys. Living comfortably in America is merely a dream for most people, so seeing expats doing it in other countries is inspiring more people than ever to seek a better life than they can achieve in the United States elsewhere.
Thirty-three-year-old Olumide Gbenro, has made a life in Bali that would be unattainable to most Americans. When Gbenro was around 13, his family immigrated to Columbus, Ohio after living in London as a child. Gberno spent the first six years of his life in his home country of Nigeria, so relocating was not new to him when he decided to leave the states to find his future home. Before deciding to leave it all behind, Olumide was on a different path. A path his parents had set before him, but it wasn't the path he wanted to follow.
---
In 2016, Gberno graduated with two master's degrees from San Diego State University. One master's was in epidemiology and the other in behavioral sciences. The new graduate was primed to go on for his PhD just as his parents wanted, but enrolling in a PhD program meant traveling the world would be off the table and the soon to be expat wasn't ready to give up on that dream. The choice then became to become a doctor or travel and since traveling was in his blood it was a no-brainer.
Gberno told CNBC Make It, "All of my life, I just followed the rules, whether it was from my parents, religion or society," he says. "But deep down I knew that if I took the position in the PhD program, I could never go back, I could never travel abroad...I'd be stuck to a lab, so I decided to say 'no.'" Shortly after coming to the conclusion that a PhD wasn't for him, he packed up his belongings and headed out of the country.
Olumide took some time in a few other locations before settling in Bali; the new expat first stopped in Berlin on a three month tourist visa, staying in hostels and couch surfing at friends' houses. Gberno didn't have much savings when he left America, so not working wasn't an option, and eventually he struck success with his online business in social media marketing. He was able to grow his Instagram following fairly quickly by posting photos of his adventures and dance videos. With a larger following, he started reaching out to other creators and businesses offering to help improve their social media strategy for the small fee of $250. Eventually, enabled him to turn it into a lucrative business that helps sustain his lifestyle.
After Olumide's three months in Berlin were up, he traveled to Mexico and then back to San Diego where he launched his business, Olumide Gbenro PR & Brand Monetization, in 2018. While scrolling through Instagram he saw a post from a friend visiting Bali at the time. The scenery appealed to him, so he decided to go. After many flights back and forth to Singapore and Malaysia to extend his visa 30 days at a time, he was granted an investors visa.
Gberno earns about $140,000 a year and his biggest expense is his rent and utilities which total $1,010 a month. He spends about $600 a month on take out and eating at restaurants and continues to travel at least once a month. Gberno told CNBC "I'm probably spending about the same amount of money I would each month if I was living in San Diego, but my quality of living is much higher," he says. "I'm living a life of luxury."

These expats make living abroad look like a feasible goal and for some it is. Be warned that following these adventurous souls on social media may make you want to pack a few bags and never look back.