See Which Fast Food Chain Has Taken Over Your State
The fast food feudal lords have taken over our country! Here's a pretty new map charting aggregated data about fast food location and influence, correlated with where consumers spend their money when they travel. Aka this is why we're fat. 
09.21.12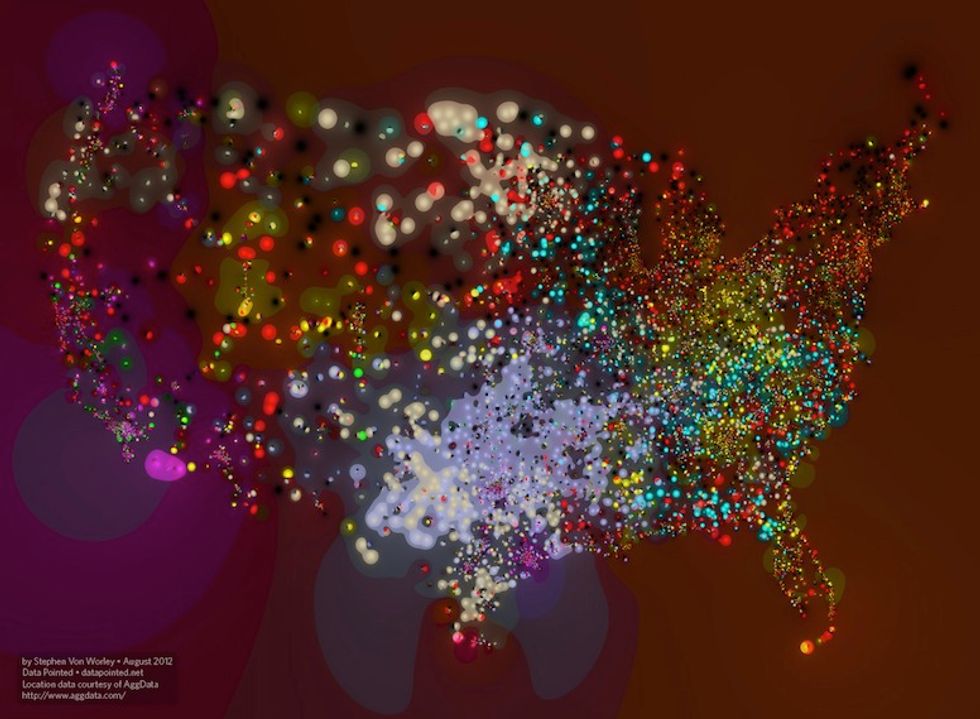 ---
Color key: black is McDonald's, red Burger King, yellow Wendy's, magenta Jack in The Box, periwinkle Sonic, cream Dairy Queen, green Carl's Jr., and cyan Hardee's. Three colors combine per region; so if you see darker colors, it means McDonald's is supreme. Whiter ones mean Dairy Queen reigns, etc. Kinda frightening, huh? 
Heroes