Joy
Ellie the Golden Retriever has gone viral with her adorable mastering of hide-and-seek
There's no hiding from this good girl.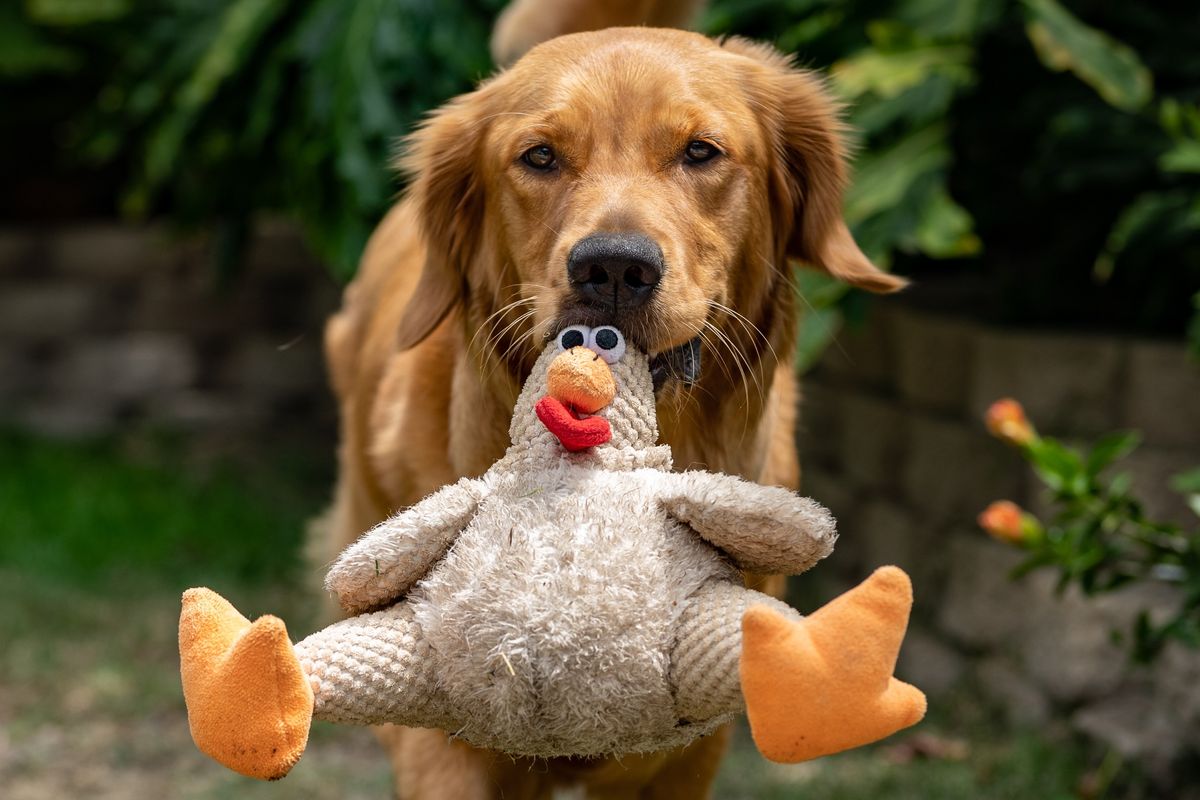 Dogs can sometimes act like doofuses, whether it's eating a sock and doing the poop of shame later or trying to pretend they didn't rifle through the trash while sitting in front of the evidence. Dogs are also pretty smart and hilariously entertaining, especially when you teach them a fun trick, which makes up for their brief lapses in judgment.
A Golden Retriever named Ellie has learned one of the cutest tricks yet: hide-and-seek. In a video posted by The Dodo on Facebook Watch, you see Ellie's parents finding difficult places to hide. And by difficult, I mean opening up the couch storage area and climbing inside to see if the dog's nose can sniff them out.
Ellie's way too smart for their shenanigans and continuously finds each hiding place within seconds. But it's unclear if she's finding her parents or if she's just searching for her favorite toy.
---
Every time one of her parents hid, they were holding a little pink stuffed dog toy. So maybe she was just on the hunt for her toy and couldn't care less about finding the human hiding behind clothes in the closet for some unknown-to-Ellie reason. Either way, it seems her adorable game of hide-and-seek got a lot of people in the feels reminiscing about their own dogs.
"I had a border collie that loved to play hide and seek with the neighbor children! It was SO adorable!!!" one commenter wrote.
"Our golden used to be the best!! He could find anything/anyone fast!! He loved it!" another person wrote.
"Best video I've seen in ages! The love between you shows. I love it!" a different commenter said.
Ellie's game of hide and seek is capturing hearts across the internet. The cute Golden Retriever even has her own TikTok page where you can see even more of her antics. But before you jaunt off to TikTok, watch Ellie outsmart her humans below.