Education
American mom living in Germany dispels myths about living overseas
Living abroad is something that many folks dream of, even if only for a brief period of time.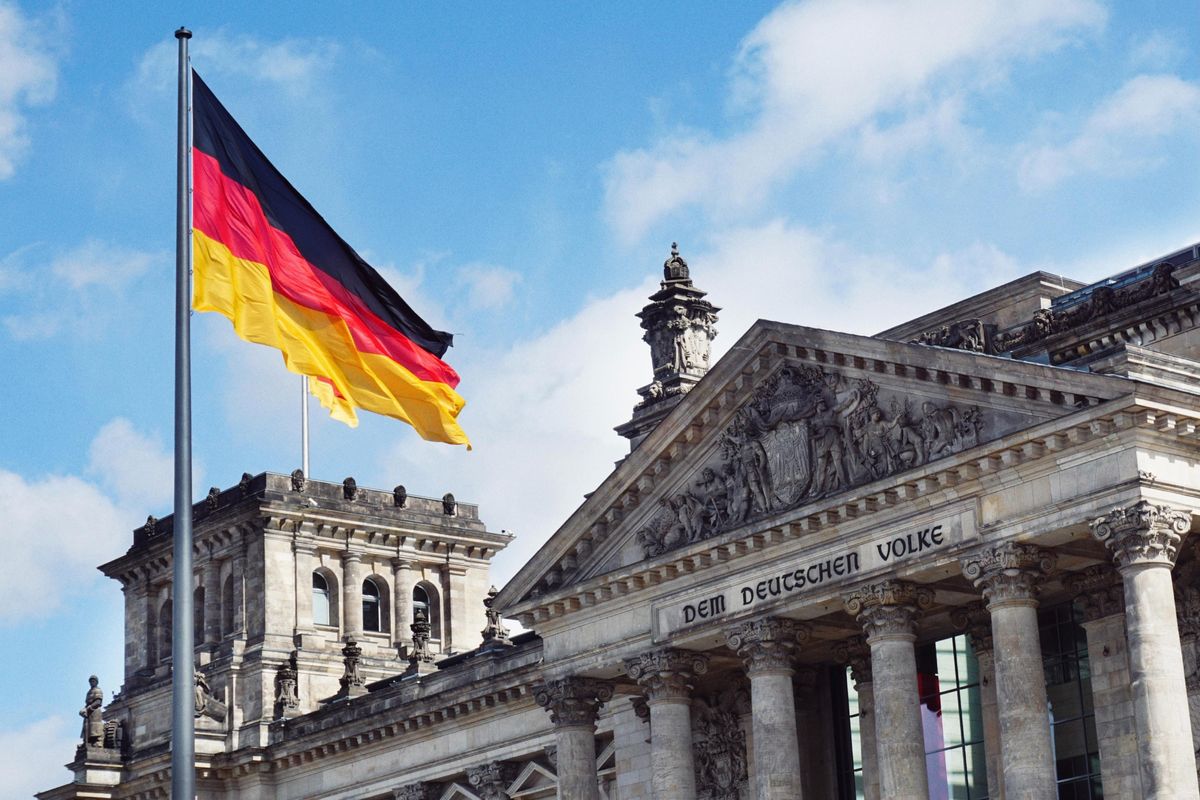 Living abroad is something that many folks dream of, even if only for a brief period of time. There are college programs specifically for people who want to study abroad to gain worldly experience, but some people want to live in other countries for reasons other than studying and actually make the leap. In America we're taught from a fairly young age that America is the best country in the world, and everyone wants to live here, but some people who have lived in other countries are challenging that notion. Aly is a mom who emigrated to Germany nearly three years ago after giving up her job as a professor only months away from making tenure, and she has no regrets.
Aly runs the TikTok account USA Mom in Germany where she educates her followers on some of the major differences between living in the U.S. and living in Germany. She explains in one video how in America she experienced homelessness and food insecurity as a single mother, and makes TikToks to "combat U.S. propaganda." She goes on to say in the video that "the only way that things are going to change in the U.S. is if people understand that there are different countries, governments, and social systems that work better."
---
In her videos she answers questions asked by followers, but also addresses other comparisons, such as the difference in the cost of daycare. In a video that has more than 180,000 likes, she shares the bill she received from her daughter's daycare, which shows the breakdown for the year. Aly doesn't talk in the video, but her comment section is filled with shocked reactions at the realization that she only pays $1,856 a year for childcare. One commenter said "not me thinking this was monthly and it sounding right," complete with an uncomfortably smiling sweat bead emoji. People were in disbelief that her childcare broke down to less than $160 a month, with another person who lives in Germany stating they still felt like the cost Aly pays is too high.
Even baby formula costs a vastly different amount between the two countries. The mom shows a box of formula that in the United States would generally cost about $25, but in Germany the same amount of formula of the best brand you can buy costs the equivalent of $6. Aly doesn't stop at baby stuff and cost comparisons, she even combats the difference in history being taught in both countries, and shares that German students in grades 11 through 13 learn about current U.S. propaganda that includes U.S. exceptionalism and the American dream, according to excerpts shared by the former professor. The book "The American Dream in the 21st Century: Continuity and Change" by Peter Bruck is the textbook used to teach these high schoolers about the U.S. and, according to Aly, if you search the name of the book with the word "arbitur" behind it, worksheets and study guides will pop up.
@usa.mom.in.germany

USA 🇺🇸 propaganda in Germany 🇩🇪 #livingingermany #germanyvsusa #teachersoftiktok #americandream
Learning how the U.S. is viewed from the outside is an interesting journey, and Aly makes it her mission to not only dispel the narrative that she believed when moving to Germany, but the beliefs of her followers. The mom of three is currently studying German, and has no plans to return to the United States due to many of the reasons she outlines in her videos, including not having to pay hundreds of thousands of dollars to send her children to college and feelings of safety while her children are in school. Aly doesn't paint the U.S. as all bad, but for her, the benefits of living abroad outweigh those of her experience of living in America.