"I'm able to let people know that they're not alone and things do get better, and high school — high school isn't forever."
Caroline Grace is covered head to toe in tattoos.
They make her stand out, but that wasn't always her goal, especially as a teenager.
They expected 15 people that first year. 600 showed up.
The holidays have a way of turning tables on grinches — whether they be in Whoville or in Mount Horeb, Wisconsin.
This particular story of family love and community acceptance began back in 2015 when a 6-year-old girl came out as transgender. The girl's mom, Sarah, and her school had her back and worked together to figure out how to make sure both the girl and her classmates were informed and comfortable with this news. The school decided to host a book reading of "I Am Jazz," co-authored by trans youth ambassador Jazz Jennings and author Jessica Herthel, which discusses gender identity.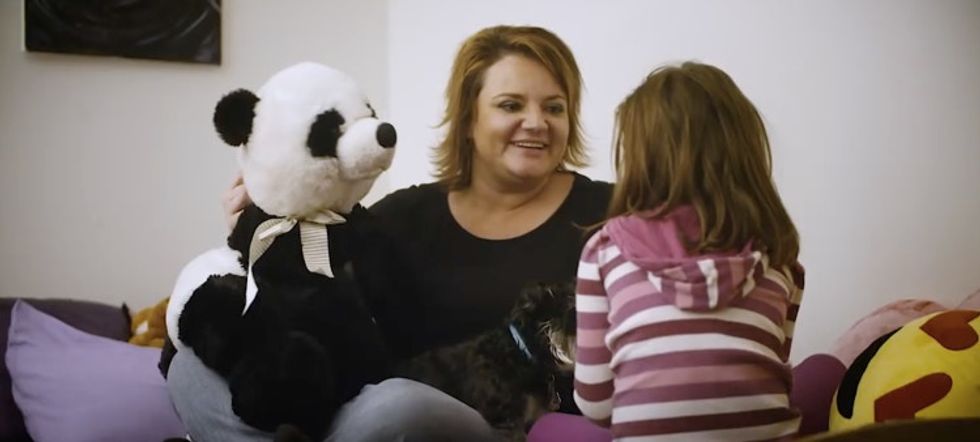 Sarah and her daughter. All images via Human Rights Campaign/YouTube.
More
Get stories worth sharing delivered to your inbox
1. As a gay person, growing up in a small town can have its downsides.
2. It's tough.
3. For starters, your gayness seems to be the one defining thing about you.
4. And it's even harder if there's something else that's "different" about you too.
Eternally relevant memo: LGBTQ people exist across all communities in every country on Earth (including small towns!).
5. You're constantly being asked "the question."
Not to mention its cousin: "You're still single?"
More