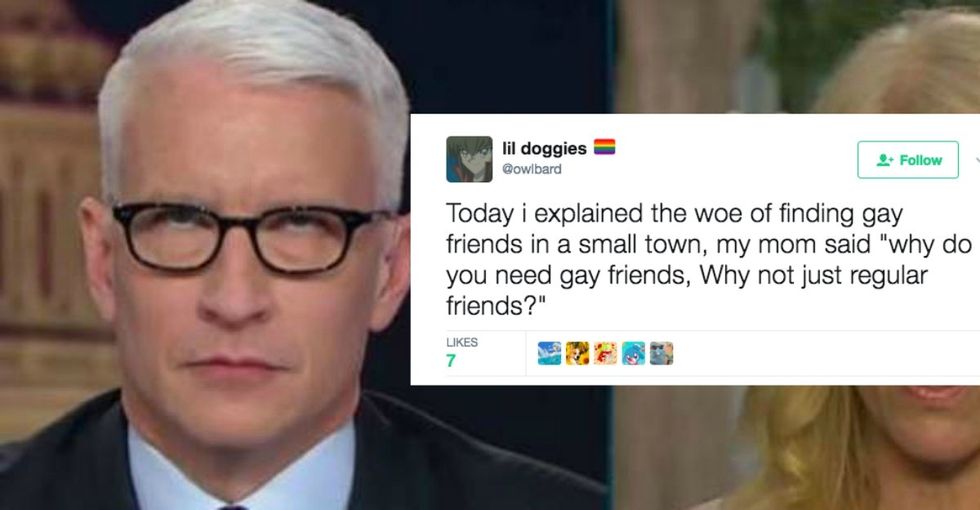 1. As a gay person, growing up in a small town can have its downsides.
2. It's tough.
3. For starters, your gayness seems to be the one defining thing about you.
The fact that I'm the only person named Selvin in this town and still have to get "the gay one?" in sequence

— selvin (@selvin)1493851625.0
4. And it's even harder if there's something else that's "different" about you too.
I'm so in love with this picture. Also, reminder: disabled people are gay too. #Pride2017 https://t.co/wJukSty3YX

— Elizabeth Jeannel🍍 (@Elizabeth Jeannel🍍)1497130668.0
Eternally relevant memo: LGBTQ people exist across all communities in every country on Earth (including small towns!).
5. You're constantly being asked "the question."
Church with my parents today. Small town, deep south. The term"Bachelor" will be used. "You ain't found a girl yet? #gay @LorenAOlsonMD

— Just a kind of magic (@Just a kind of magic)1492955812.0
Not to mention its cousin: "You're still single?"
---
(*screams with rage into the abyss*)
6. If you're out and proud, you might be flaunting it like nobody's business...
@CupcakKe_rapper my gay ass needs merch to show my small ass town I mean business 😩

— papillon🦋 (@papillon🦋)1497277534.0
7. ...until you remember that's not always safe, depending on where you are.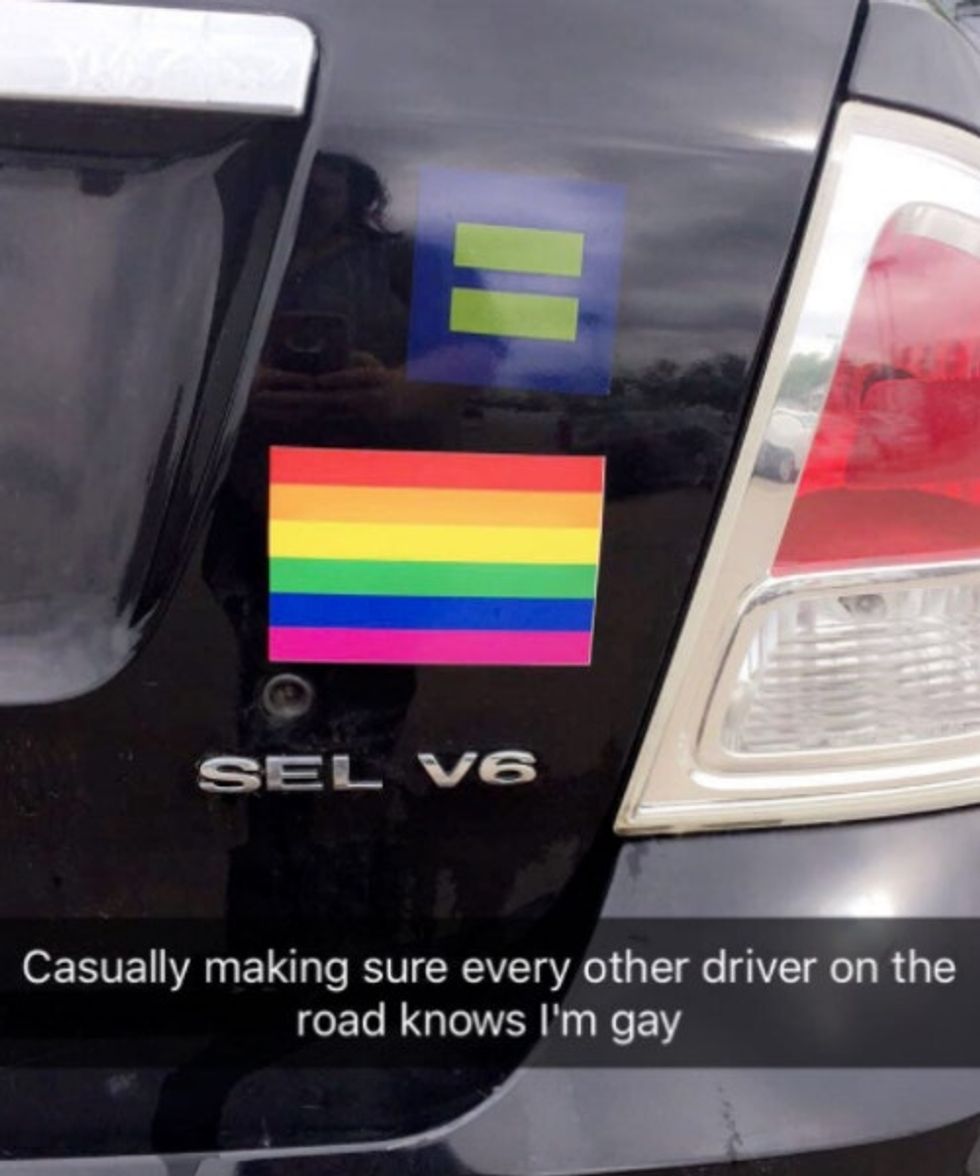 Image via Tumblr user Mo-Mosa/Tumblr.
"You guys know what I just realized? Despite living in a Republican small town, I — a queer, Native-Afro-Latina — was voted Homecoming Queen in the fall and class president of my senior class. I was also one of the leads in my school's musical. Three years ago, I thought I'd never be accepted and that I'd never have friends. I was scared to speak up and scared of being seen. There is hope, y'all. Things get better."

— Tumblr user Mo-Mosa


🏳️‍🌈 Positive change can't come soon enough. 🏳️‍🌈
Fortunately, there are many organizations fighting the good fight with state and local chapters in your own backyard, should you want the support:
This post was updated 12/14/2017.