Inclusivity
Ever wish you could read someone's mind? At the Human Library in Denmark, you can.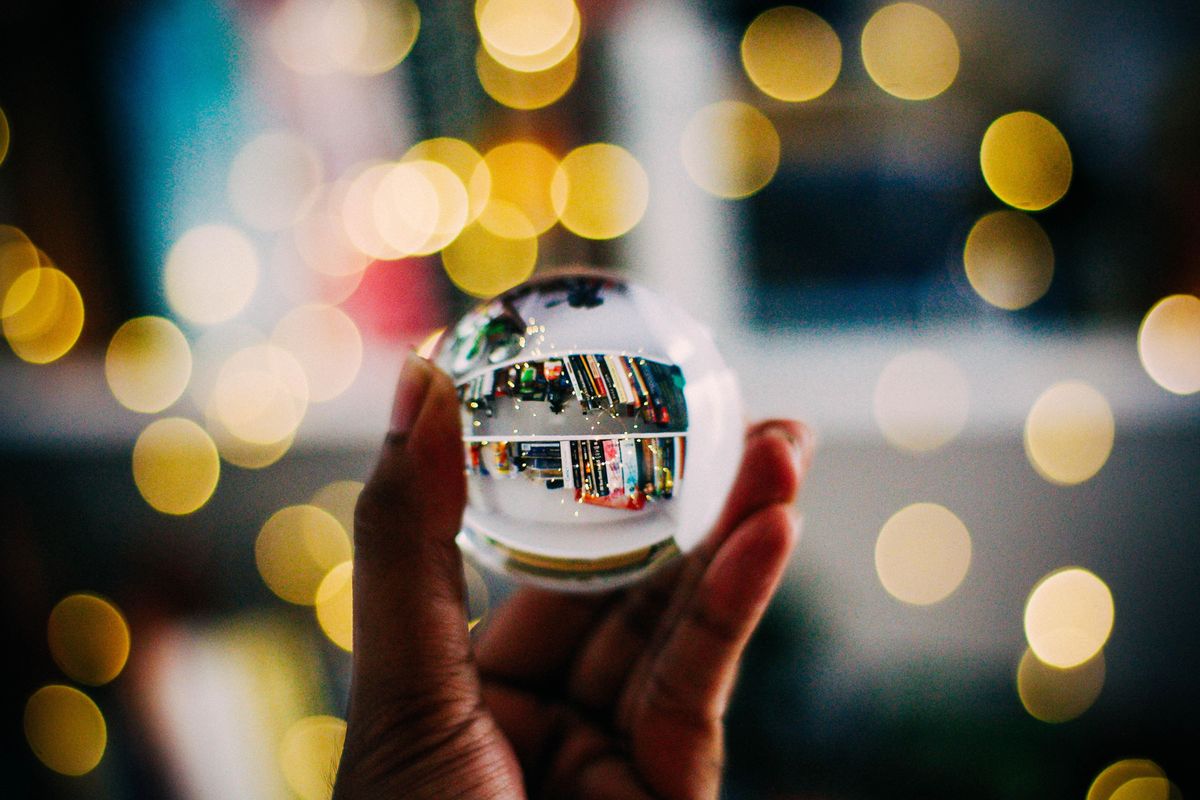 A library is a place where everyone is welcome. It's a safe haven where strangers can peacefully come together, challenge their perspectives and leave having learned something new.
Twenty-one years ago, nonviolence activist and journalist Ronni Abergel decided to expand on this idea when he first created the Human Library. The nonprofit organization was designed to challenge prejudice and stereotypes by encouraging a more empathetic type of literacy.
Skip to Chapter 2021, and the Human Library is now is more than just a concept. It's a movement for change.
---
"I had a theory that it could work because the library is one of the few places in our community where everyone is welcome, whether you're rich or poor, homeless or living in a castle, professor or illiterate," Abergel told CNN in a recent interview. "It's truly the most inclusive institution in our time."
The concept was simple: there would still be readers and books. Only at this library, the "books" would be often stigmatized or socially unconventional people. And the "readers" would come in with specific questions, ready to listen intently to the story each "book" holds.
Sticking to library language, they even have "books of the month." The last winner was a Holocaust survivor who now spends her time traveling between the Netherlands and California.
The book titles are decidedly generic. "Transgender," "Disabled" or "Homeless." Normally this type of labeling is problematic, identifying one small aspect of a person's experience as their defining characteristic. But this is exactly what helps start a meaningful conversation and bring awareness to certain automatic judgments we all have.
With only 30 minutes allotted, conversations get very personal very fast. Conservative Christians discuss faith with Muslims. Black activists meet with Trump supporters. Anti-vaxxers talk with pro-vaxxers. Through intimate, honest and heartfelt conversation, both readers and books gain closeness, understanding that at the end of the day, beyond conflicting societal structures and different walks of life, they are each looking at a human being sitting across from them.
Katy Jon Went, one of the Human Library's coordinators in the United Kingdom, offers insight on how the Human Library helps us evolve past our own human nature:
"At the end of the day, the rest of the world sees us as something else before it sees us as humans. So even if we see ourselves as human, the world sees us first as trans, black or disabled. But if the world sees me first as those things, it is probably also how I see others. It is about recognizing the other aspects of being human: we are imperfect, we make mistakes, we do make judgements and we have unconscious biases."
In challenging perspectives through peaceful discourse, we are able to connect beyond our previous limitations. That is what makes the Human Library so powerful. And the effects are more than psychosomatic. A recent study in April indicated that the reading sessions provided a positive impact on both reader and book in a lasting way, as participants were able to vividly recall their experience months after the initial session.
We don't need a study to know that when we are emotionally affected by something—or someone—it sticks with us. When we are moved, we are changed.
Since its inception, the Human Library has done nothing but expand. There are now several locations that have popped up across the United States. When COVID-19 hit, reading sessions were available worldwide via Zoom. Corporations such as Microsoft have incorporated the Human Library into their diversity training. A new app is currently being developed where readers can search a desired book topic on their smartphone.
Interested in becoming a book? The Human Library is always looking to add to its collection. You can find out more about getting "published" at the organization's website.
In a time where hate and prejudice continue to divide us, perhaps radical change comes through the simple act of just listening.