Joy
10 things that made us smile this week
Upworthy's weekly roundup of joy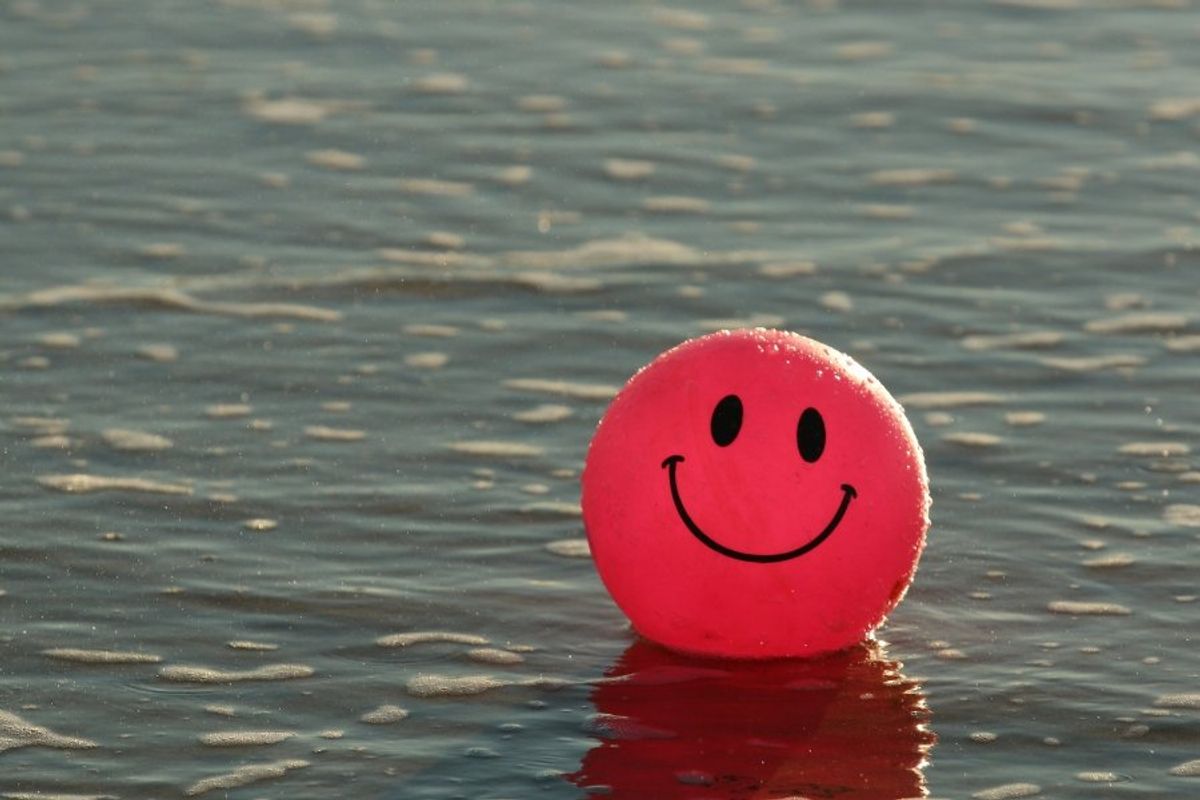 Canva
What brings you joy? The kindness of strangers? The silliness of your pets? The breathtaking beauty of nature? Spending time with the people you love?
There are so many places to find joy in life, from watching someone nail their talents to listening to a conversation between preschoolers to belly laughing at a joke from someone you didn't expect to be so funny.
We've covered all of those bases and more in this week's list of 10 things that made us smile. So if you could use a little uplift, take a scroll through our roundup of delights.
---
1. Single mom shares her neighbor's sweet 'wellness check' captured on her doorbell camera
@amandakayex

The world needs more Greg's. Hes always checkin on us 🥹♥️ #fyp #goodneighbors
What a sweetheart. The world does need more Gregs! Read the full story here.
2. Man gets everyone feeling their feelings when he talks about his wife, Paige
Find someone who makes you feel "infinite" and who tears up just talking about how much they love you.
3. Malala Yousafzai cracks an epic Barbie joke and her husband responds in the best way
Malala jumping on the Barbie meme train and Asser hoisting himself right into the boxcar with her is everything. And now "I am Kenough" has become a meme of its own. Epic.
4. Cats not realizing their tails are part of their bodies is hilarious every single time
The best part is that this kitten will never learn. In 10 years, it will still be caught off guard by its own tail moving, and it will be equally funny then.
5. Gabriel Henrique hits Whitney Houston's high notes on AGT and holy moly
It's impressive enough when a woman nails those notes. Like, how? Absolutely incredible. Read the full story here.
6. Baby eating a tart kiwi and coming back for more is endlessly entertaining
Those faces! We feel you, little one. So painful, but so good.
7. Conversation captured between preschoolers is a masterclass in friendship-making
Can we just have all preschoolers mic'd at all times? This is how all of us should make friends—sharing our daily nap habits, giving and receiving compliments, telling one another to watch out for dog poop. It's perfection.
8. Bride has 15 men walk her down the aisle for the most moving reason
Under the most tragic of circumstances, she got the support she needed to overcome. What a beautiful way to acknowledge the men who continually stepped up for her. Read the full story here.
9. Dad accidentally mistakes 'babies' for 'rabies' and it results in the best misunderstanding ever
@momchats

Maybe we will do better when she asks where babies come from.
Watching them figure out what happened is a heck of a hilarious journey. Moms do go through a lot in labor, but foaming at the mouth? HAHAHA. Read the full story here.

10. May we all take inspiration from this wee one learning to use a spoon
Be patient. Keep trying. Never give up. A valuable lesson for us all. Read the full story here.
Hope that brought some joy to your day! (And f you'd like to get these posts in your inbox so you never miss them, sign up for our free newsletter, The Upworthiest, here.)