popular
A man tried to compare 'boomer' to the N-word and got schooled by Dictionary.com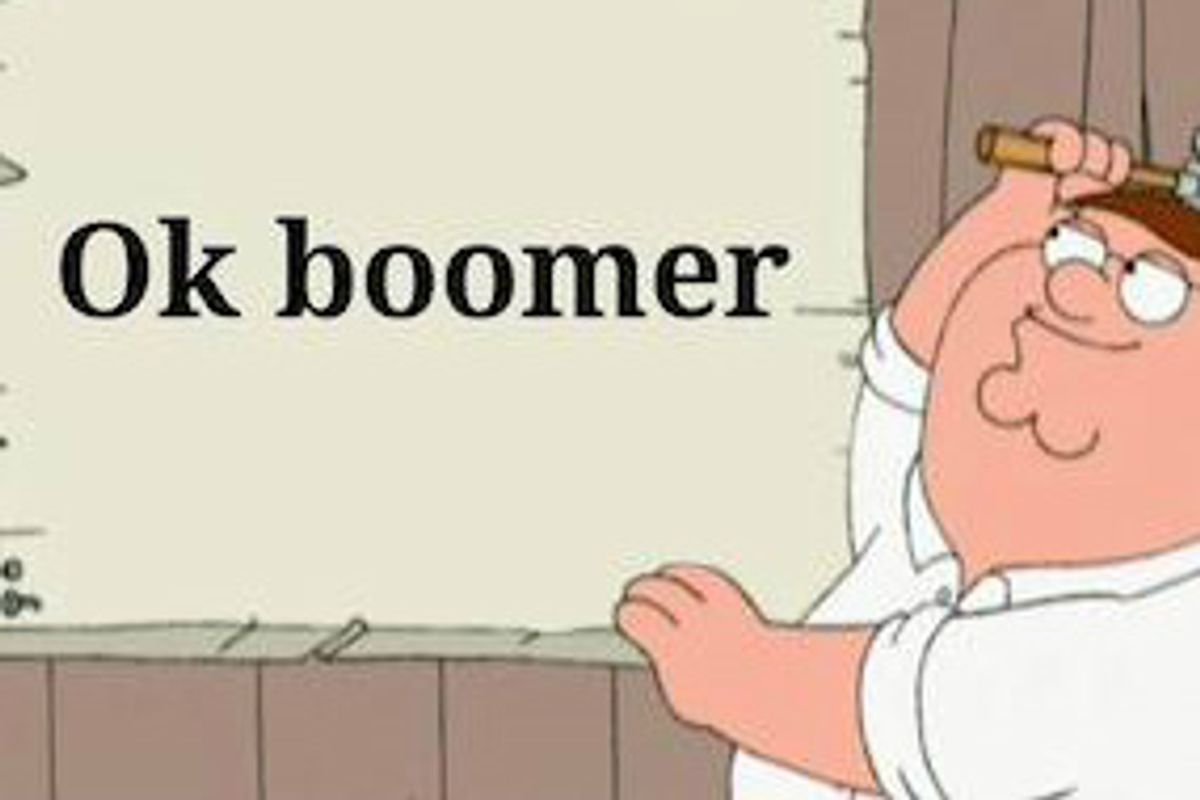 Dictionary.com
Baby boomers used to say, "Don't trust anyone over 30." Gen Z has a pithier expression - "OK boomer." The New York Times recently detailed how the term has become a way for a generation to succinctly express their frustrations over inheriting a hot mess. "Everybody in Gen Z is affected by the choices of the boomers, that they made and are still making," 18-year-old Nina Kasman told the New York Times. "Those choices are hurting us and our future. Everyone in my generation can relate to that experience and we're all really frustrated by it."
Others view the term as a way for the teens to disrespect their elders. Radio host Bob Lornsberry tried to, as the kids say, clap back at the term. "Being hip and flip does not make bigotry ok, nor is a derisive epithet acceptable because it is new," Lonsberry wrote in a now deleted Tweet. Yes, he actually compared "boomer" to the N-word.
---
Also, no shocker here, Lonsberry is 60.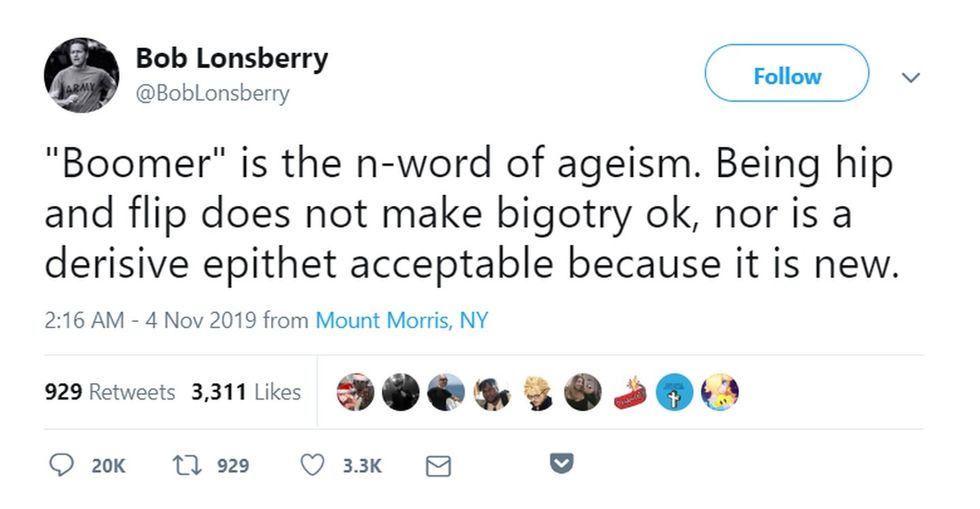 Dictonary.com fired back at Lonsberry by defining his terms. "Boomer is an informal noun referring to a person born during a baby boom, especially one born in the U.S. between 1946 and 1965," read Dictonary.com's Tweet. "The n-word is one of the most offensive words in the English language." You can't argue with the dictionary, because it literally wrote the book on what words mean.
Other Twitter users pointed out all the things that were wrong with Lonsberry's comparison.
Another Twitter user pointed out that this isn't the first time Lonsberry compared something to the N-word. Not a good go-to move.
Dictonary.com has a more complete definition of "OK Boomer" on its website. "While many baby boomers were connected to youth counterculture in the 1960-70s, they have since become blamed in the 2010s by people in younger generations for many societal woes, from the high cost of college tuition to the failure to address climate change," the definition reads. "This blame has contributed to the negative connotation of boomer, which — as seen in a phrase like OK boomer — dismisses a person from that generation (and older people more generally) as out of touch, close-minded, and part of the problem."

It's hard not to think that, while trying to criticize the lexicon of Gen-Z, Lonsberry reinforced the whole "out of touch and racist boomer" thing.