popular
10 things that made us smile this week
A weekly dose of joy, brought to you by Upworthy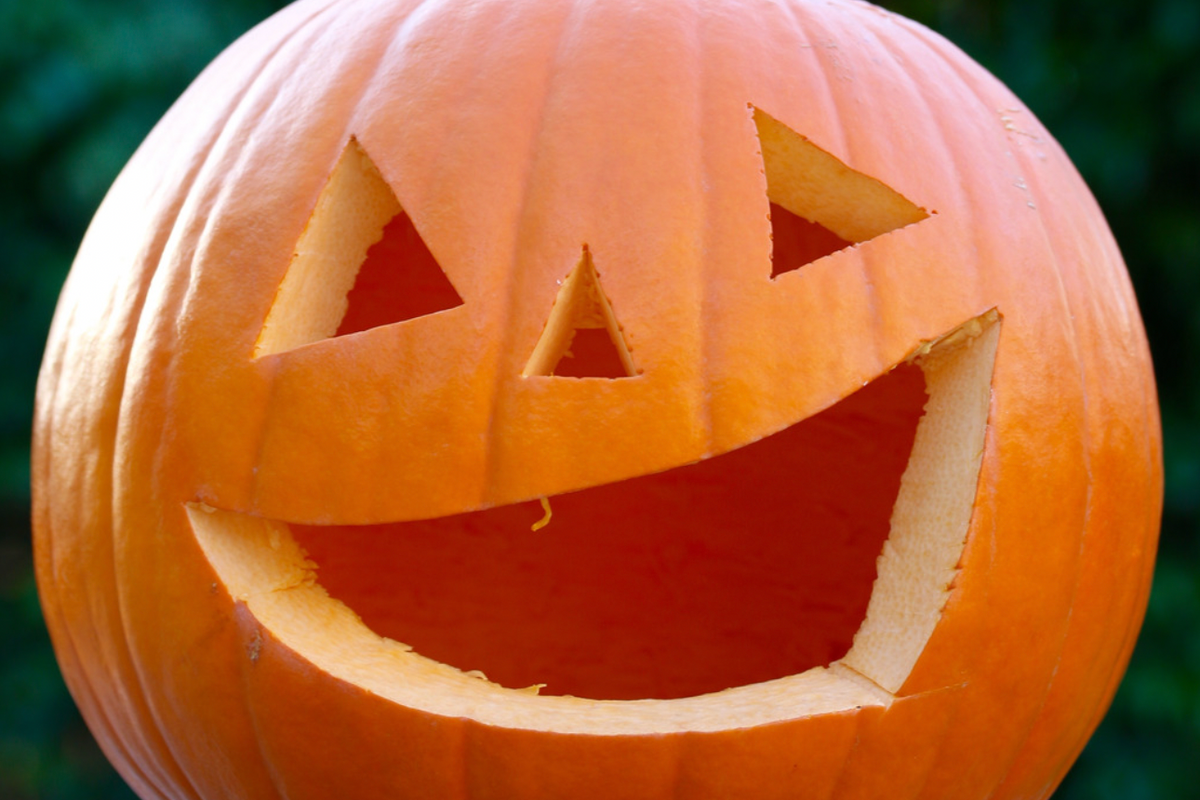 Canva
Halloween has passed, thus kicking off the incoming holiday season. It's during this time of year that celebration, gratitude and reclaiming simple joys seem paramount.
It's not always easy to be in high spirits, though. Luckily, Upworthy can help with that. Each week we curate a list of things that brought a smile to our face. Little reminders that the world is still a pretty cool place, and that a lot of the people in it are quite wonderful.
And because the Halloween spirit doesn't have to expire after October 31st, this week's list of 10 smile-inducing things includes quite a bit of spooky fun—creative costumes, furry friends interacting with jack-o-lanterns and a friendly ghost vacuum to boot.
Scroll down and enjoy.
---
1. Sisters create a super realistic rollercoaster costume for Halloween.
A perfect combination of design and performance. No notes. Give them all the candy.
Speaking of Halloween...
2. Hundreds of New Yorkers perform a flawless 'Thriller' flashmob routine
No doubt more than half of these folks were Broadway dancers. New York has to be one of the most fantastic palces to celebrate Halloween.
3. British baby sitter lulls kid to sleep by reading a coffee manual
Apparently, reading from the manual was the child's request. But quite honestly, that voice could read the phone book and it would sound oh-so soothing. Perhaps that will be the next reading material!
4. Snow leopard gets spooked by a pumpkin
5. George Washington shares his dream for America's wacky measuring system in a hilarious "SNL" skit
Comedian and host Nate Bargatze delivers an amazingly understated performance as Washington, which makes the comedy sing in this one. No wonder viewers hailed it an "instant classic."
6. Kitties waiting patiently for their steamed milk is too cute for this world
7. Toddler gets pulled over in her hot pink kiddie jeep
Most adorable lawbreaker of all time.
8. Meet Peanut, the world's oldest chicken
Peanut was a late hatcher, but 20 years later and she's still clucking. Considering the average life expectancy of a chicken is around 5-10, that's quite a feathery feat.
9. Woman dresses her Roomba vacuum up as a ghost
…and last but not least…
10. Little girl can't stop saying "that's my mommy!" after finding out she's getting adopted
There is still good in this world
byu/SweetyByHeart inMadeMeSmile
This sweet little girl can't take her eyes off her new mommy. Melts the heart on so many levels, doesn't it?
Hope this roundup helped brighten your day. If you enjoyed this post and want to see more like it in your inbox, subscribe to our free email newsletter, The Upworthiest, here.