popular
Everyone is dragging Boston's 'straight pride' parade back into the cave it came from.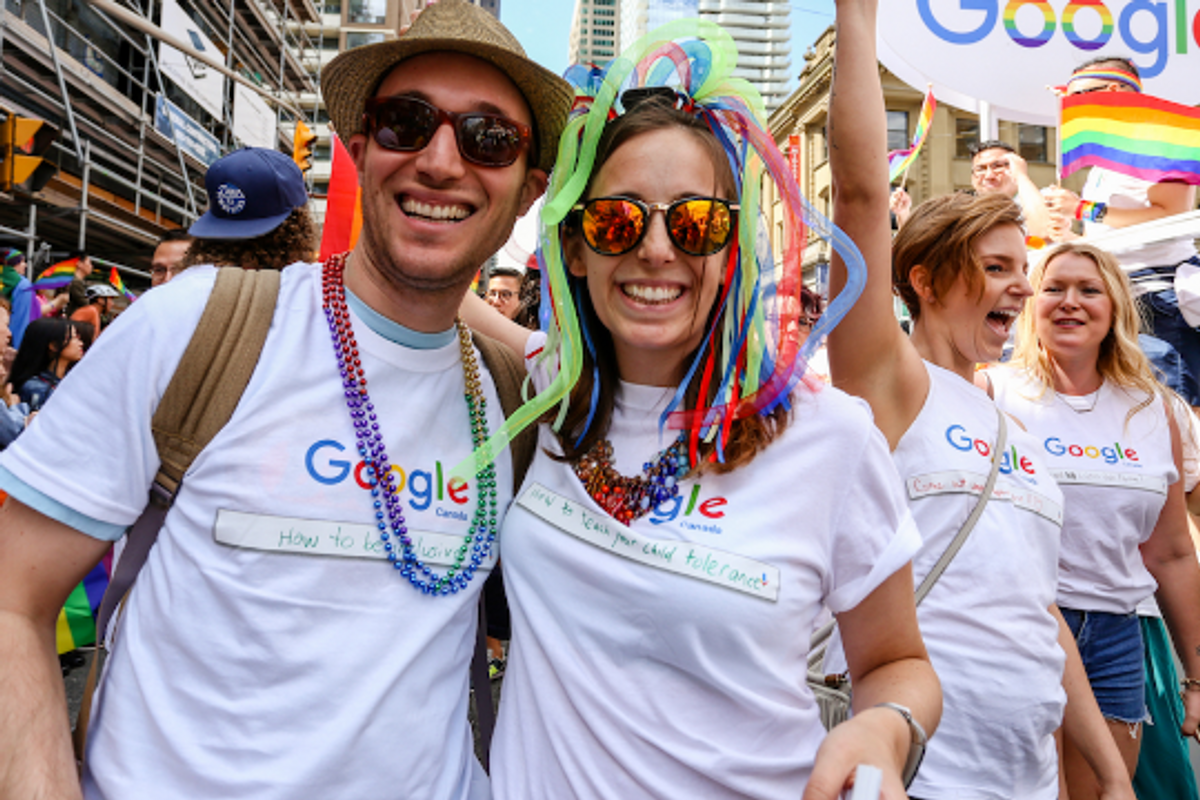 Every year when LGBTQIA Pride Month rolls around, there are detractors who make false equivalences and ask the exhausting question: Why isn't there a Straight Pride parade?!
To most people, regardless of sexuality or political standing, it only takes a few minutes of critical thinking to figure out why Straight Pride isn't necessary. Straight people aren't brutalized, mocked and systemically discriminated against.
---
Roughly 95% of romantic representation in the media centers around straight people and the concept of being forced to "come out" as straight sounds more like an SNL sketch than a reality.
That being said, the city of Boston is begrudgingly gearing up to host a Straight Pride Parade at the end of summer after organizer Mark Sahady threatened a discrimination complaint against Boston for permission to fly their straight pride flag.
The inspiration for the Straight Pride Parade was launched by a small group of men known as "Super Happy Fun America," a group that aims to "celebrate the diverse history, culture, and contributions of the straight community."
On Facebook, organizer Sahady wrote: "If you would like to come as an individual, march as a group, or bring a float or vehicle, then get in touch. This is our chance to have a patriotic parade in Boston as we celebrate straight pride."
Needless to say, people have been dragging the hell out of the concept of a Straight Pride parade, as they well should.
You know you're messing up when Smash Mouth gets involved.
Truly, all of the jokes are here to make and all of them are well deserved.
All of the jokes roasting the Straight Pride parade may provide the first time these men have faced any sort of personal and emotional obstacles, so their self-professed status as marginalized is manifesting its own "struggle."
As of now, the Straight Pride Parade is potentially slated for August 31st, but I have no doubt in my mind the entire internet will be all ears for updates.
This article originally appeared on SomeeCards. You can read it here.