This is the time for war cries.
A recent wave of support seems to be reviving spirits in Standing Rock, North Dakota, as pipeline protests continue.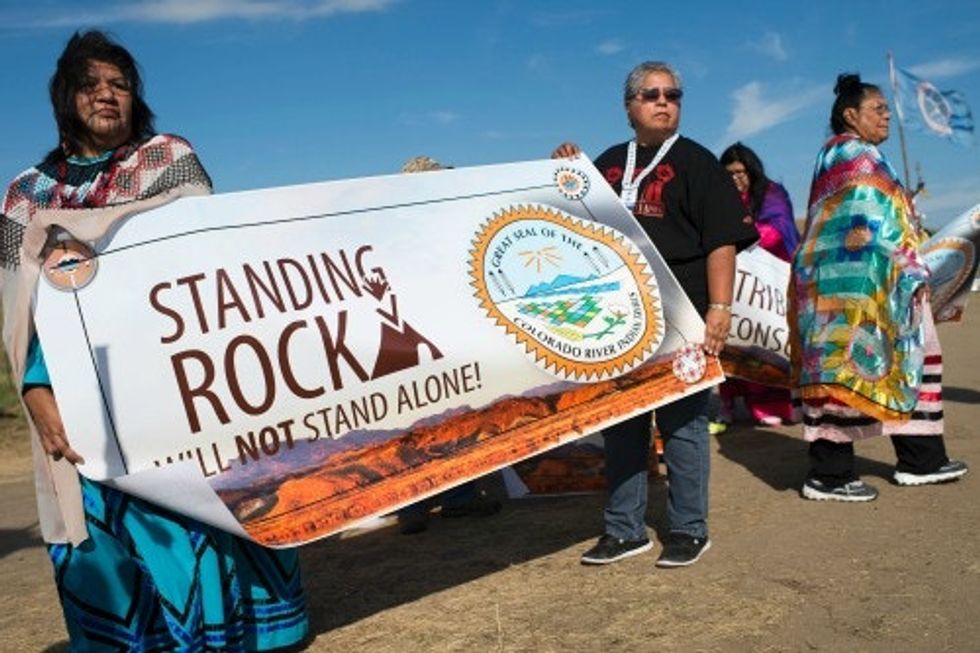 Since Aug. 22, the Standing Rock Sioux tribe, along with many protestors, have stood their ground protesting the Dakota Access Pipeline — a 1,172-mile pipeline that will pump oil dangerously close to the tribe's water supply. Despite the fact that protestors have by and large remained peaceful "protectors of the water," authorities have injured many and arrested hundreds.
More