Recommended
Trump attacked the wrong 'Megan Rapinoe' on Twitter and her response has gone viral.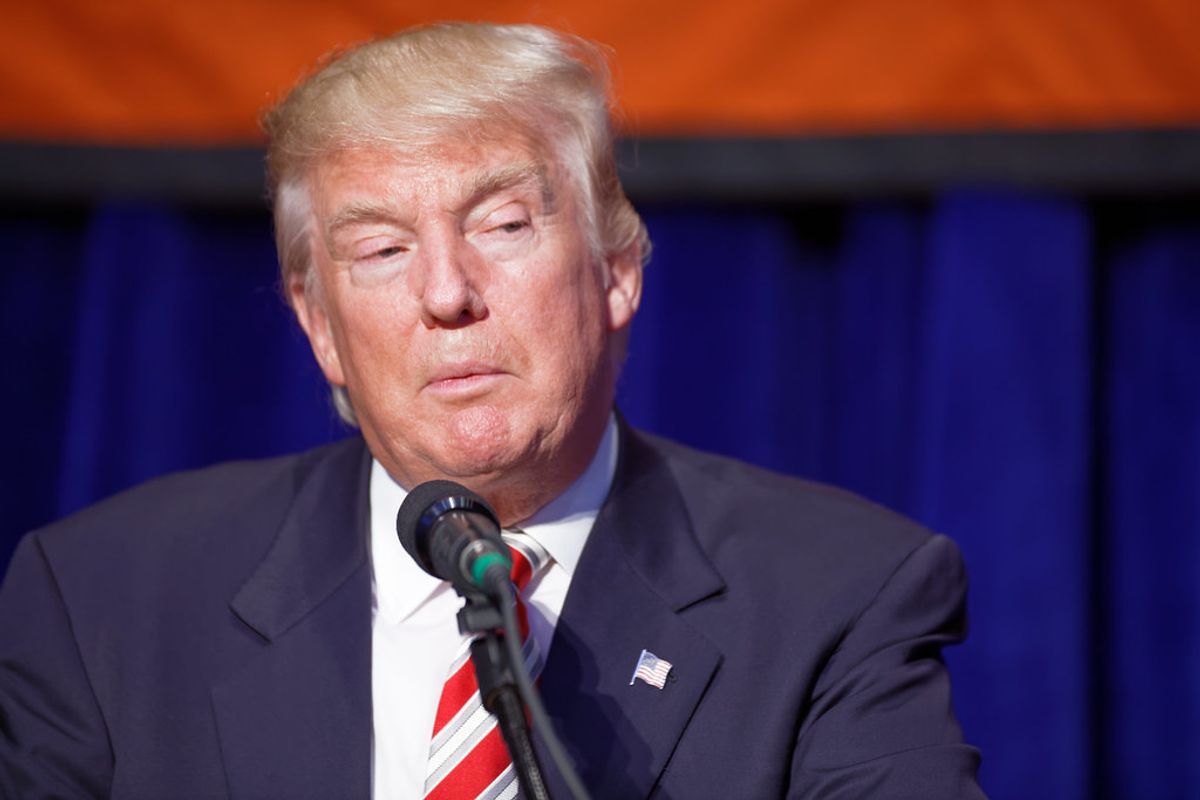 Michael Vadon
When it comes to attacks from the President on Twitter, no one is safe.
Trump unleashed a firestorm of criticism directed at USWNT star Megan Rapinoe Wednesday after she told reporters she wouldn't visit the White House if her team wins the 2019 Women's World Cup.
"I'm not going to the fucking White House," Rapinoe told Eight by Eight. "We're not going to be invited," the co-captain said in a video from behind the scenes of a cover story shoot for the soccer magazine.
---
"[Trump] tries to avoid inviting a team that might decline. Or, like he did when the Warriors turned him down, he'll claim they hadn't been invited in the first place," she said in an interview with the magazine.
"I'm not going to the fucking White House." - @mPinoe https://t.co/sz1ADG2WdT

— Eight by Eight (@Eight by Eight) 1561489462.0
Eight by Eight shared the video on Twitter Tuesday, which according to the New York Times was recorded in January when the photoshoot took place. The issue was recently released in May and an online version of the story appeared on the publication's website in June.
27 progressive Twitter users worth following for a deeper look at a few familiar topics.
Not one to let insults slide, Trump took to his favorite social media platform to respond to Rapinoe's comments with a series of nonsensical replies.
Women's soccer player, @mPinoe, just stated that she is "not going to the F...ing White House if we win." Other tha… https://t.co/MbHN7KvVAr

— Donald J. Trump (@Donald J. Trump) 1561560157.0
....invited Megan or the team, but I am now inviting the TEAM, win or lose. Megan should never disrespect our Count… https://t.co/2ProI1ou4Y

— Donald J. Trump (@Donald J. Trump) 1561560158.0
In his swift response, Trump didn't bother checking to make sure he was tagging the correct Megan Rapinoe. Instead of tagging the soccer player, he instead tagged another Megan Rapinoe (though the president has since corrected his tweets).

The president tagged the wrong account and hilarity ensued. @meganrapino https://t.co/Xqfw5tG5HD

— Molly Jong-Fast (@Molly Jong-Fast) 1561559699.0
Fortunately, the "other" Megan Rapino took it in stride. Finding her Twitter overwhelmed by people who'd clicked her account after reading Trump's tweet, she decided to let the world know just what she thought of the president's taking the real Rapinoe to task:
and she was right to say so cry me a river plus this isn't even her acc https://t.co/gKQnfclIUZ

— not megan rapinoe (@not megan rapinoe) 1561559386.0
And then:
mom come pick me up old men are attacking me

— not megan rapinoe (@not megan rapinoe) 1561561493.0
Rapinoe's responses quickly went viral, with Twitter users praising her clap back.
@meganrapino You won twitter today

— Ryan Don (@Ryan Don) 1561564751.0
@meganrapino This is an amazing moment in US history.

— FLDemAPRN (@FLDemAPRN) 1561564175.0
@meganrapino Melania's cyber bullying campaign was a complete failure.

— DD (@DD) 1561569741.0
This isn't the first time Trump has mistakenly tagged the wrong person during one is his Twitter outbursts. In January, he tagged a high school girl in a tweet in which he intended to call out Fox News reporter Gillian Turner.

Like Rapinoe, the mistakenly identified Jillian Turner took the incident in stride.
"Like how does that even happen," she wrote in another tweet. "One in a million chance."