popular
Megan Rapinoe says the best way to support equal pay is by putting your money where your mouth is.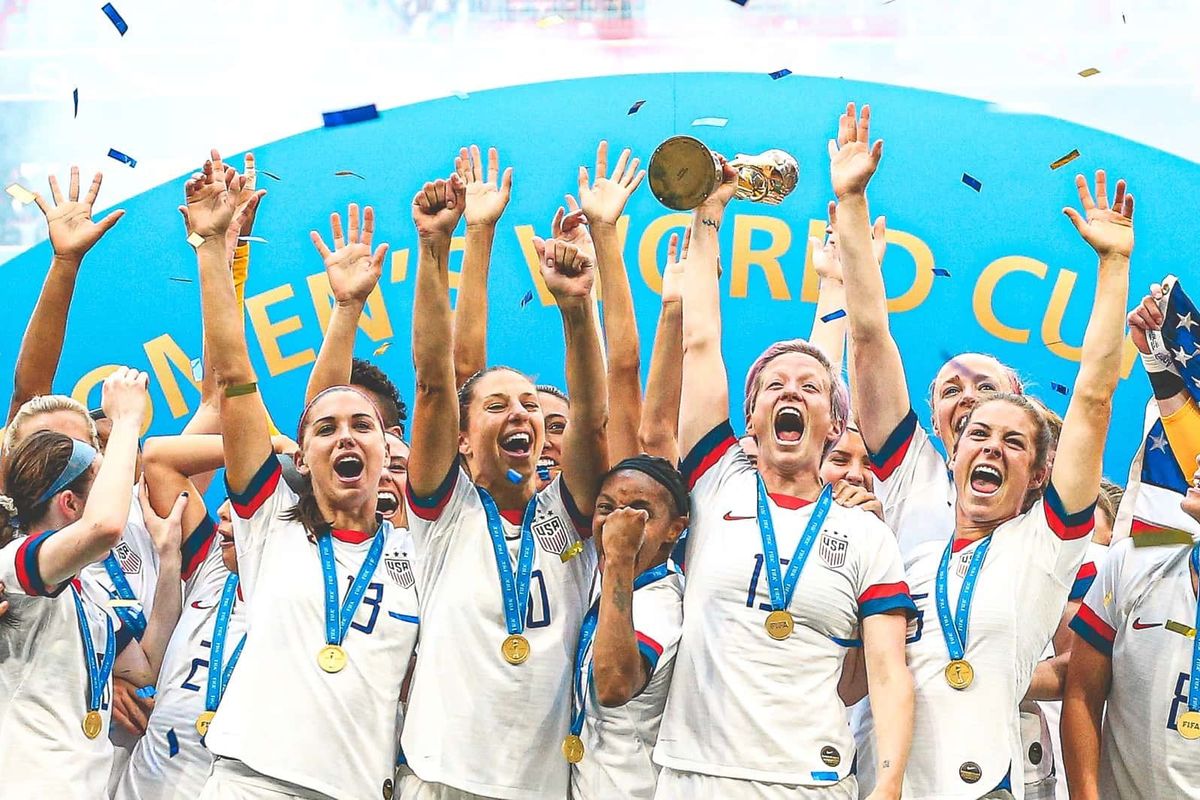 US Soccer
The U.S. women's soccer team won the Women's World Cup, but the victory is marred by the fact that the team is currently fighting for equal pay. In soccer, the game is won by scoring points, but the fight for equal pay isn't as clearly winnable and the playing field isn't as even.
We live in a world where winning the World Cup is easier than winning equal pay, but co-captain Megan Rapinoe says there's one easy way fans can support the team: Go see games.
Some people argue the men's team deserves to get paid more because they are more successful and earn more money for the United States Soccer Federation. Pay depends on merchandise and ticket sales, and in general, men's sporting events tend to draw a bigger crowd than women's sporting events. It's not about sex, many argue; it's about the fact that people just prefer to see men play.
---
But the women's soccer team has proved otherwise. The ratings for this year's Women's World Cup final were higher than the 2018 Men's World Cup final. It was also the highest rated soccer game in the U.S. since the 2015 Women's World Cup final, which the women's team not-so-coincidentally also won. There is a sizable interest in the women's games.
Even though the women's team won the World Cup, the fight for equal pay isn't over, and it doesn't fall completely on the shoulders of the women's soccer team. Rachel Maddow told Rapinoe in a recent interview, "I think fans want to know what they can do to support that fight."
Megan Rapinoe on how fans can support the fight for equal pay: Come to games, buy jerseys, become season ticket hol… https://t.co/cdk8KFF74N

— MSNBC (@MSNBC) 1562725013
Rapinoe's response was simple: "Fans can come to games. Obviously, the national team games will be a hot ticket, but we have nine teams in the NWSL. You can go to your league games, you can support that way. You can buy players' jerseys, you can lend support in that way, you can tell your friends about it, you can become season ticket-holders. I think in terms of that, that's the easiest way for fans to get involved," Rapinoe said.

It's exciting to hear people chant "equal pay" when the team is lauded for their win with a ticker tape parade. But what about the games that aren't as high stakes as the World Cup? What happens when they play a game that doesn't draw international viewers? It's one thing to say you support the idea of women getting paid the same as men. It's another thing to actually support equal pay. And clearly, these women have earned that support.