Recommended
Sue Bird shares must-read response to Trump's unhinged rant against Megan Rapinoe.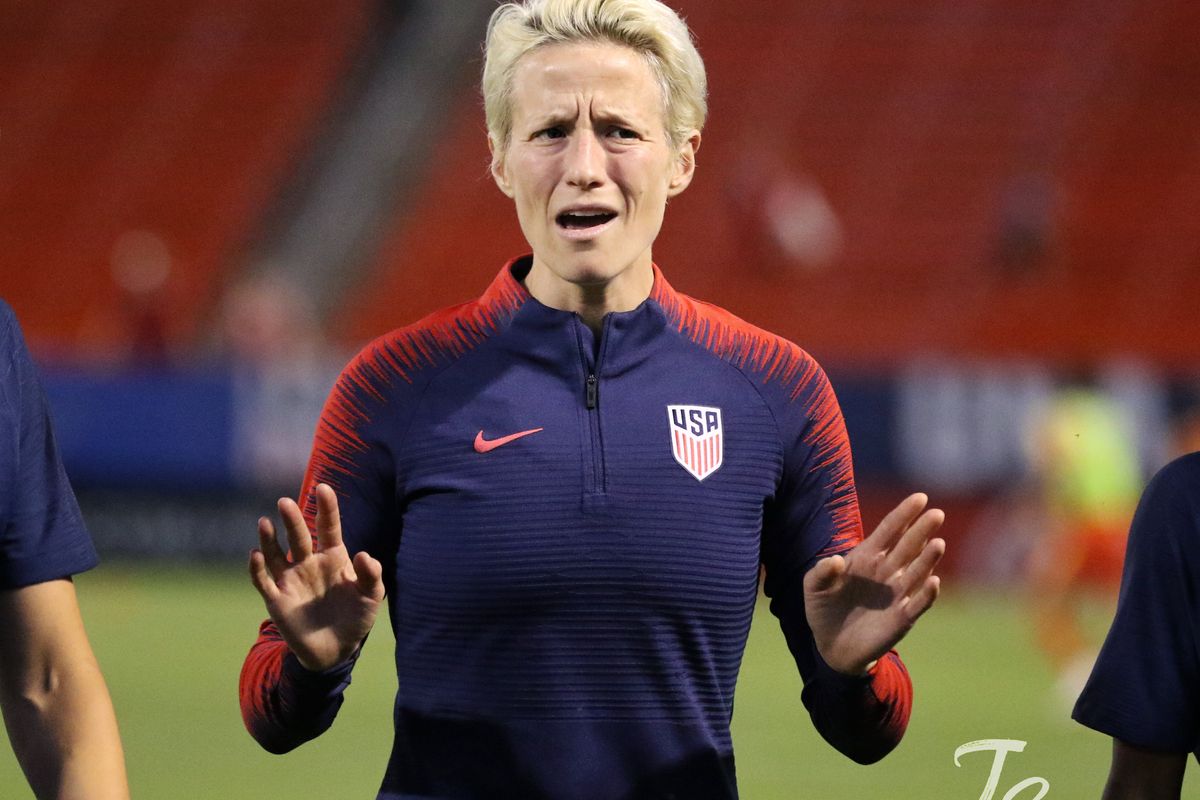 Last week, Donald Trump went full-on angry teen at Megan Rapinoe, an award-winning soccer player and one of the co-captains of the United States Women's National Soccer Team. Why did the president get so angry? Because a video in which Rapinoe says that she's "not going to the fucking White House" if her team wins the World Cup recently went viral.
"I'm not going to the fucking White House." - @mPinoe https://t.co/sz1ADG2WdT

— Eight by Eight (@Eight by Eight) 1561489462
The video angered Trump so much that he didn't even check who he was tweeting at when he started melting down on Twitter. Instead of tweeting at Rapinoe, he turned his anger on a young woman who had no idea what was going on or why Trump was attacking her on social media. A great thing to wake up to!

Anyway, that's just one of the "totally normal and permissible" things that happened last week. But we're not forgetting about it. Especially now that Sue Bird, three-time WNBA championship winner, proud holder of multiple Olympics gold medals, and girlfriend of Megan Rapinoe has written a column about the whole ordeal.
---
The piece, entitled, "So the President F*cking Hates My Girlfriend," is a true and utter delight to read. And while Bird playfully pokes fun at Rapinoe's amazing skills ("If you're good at penalty kicks, you're a f*cking alien from another planet."), she turned a little more serious when discussing issues such as equal pay and her thoughts about a sitting president coming after a soccer player because she hasn't bowed down in fealty.

Here's Bird on the attack:
"What's it like to have the literal President of the literal United States (of literal America) go Full Adolescent Boy on your girlfriend? Hmm. Well… it's WEIRD. And I'd say I actually had a pretty standard reaction to it: which was to freak out a little," she wrote.
And the freakout was warranted. Because not only is getting hate-tweeted by the president a thing no one expects, but because it unleashes all manner of trolls into your mentions.
"I mean, some of it is kind of funny….. but like in a REALLY? REALLY? THIS GUY??? kind of way. Like, dude — there's nothing better demanding your attention?? It would be ridiculous to the point of laughter, if it wasn't so gross. (And if his legislations and policies weren't ruining the lives of so many innocent people.) And then what's legitimately scary, I guess, is like….. how it's not just his tweets. Because now suddenly you've got all these MAGA peeps getting hostile in your mentions. And you've got all these crazy blogs writing terrible things about this person you care so much about. And now they're doing takedowns of Megan on Fox News, and who knows whatever else. It's like an out-of-body experience, really — that's how I'd describe it. That's how it was for me."
But the most important part, Bird points out, is that the attack continues to show exactly who Megan Rapinoe is — a woman who stands by her ideals and values; someone who can't be forced into submission just because a person in power is angry at her. And that, Bird writes, is the most impressive and inspiring thing of all.
"I think Megan's sensitivity is what drives her to fight for others. I think it's what drove her to take a knee. The Megan you're seeing now? It's the stronger version of the one who knelt in the first place. All the threats, all the criticism, all the fallout — coming out on the other side of that is what makes her seem so unfazed by the assholes of the world now," Bird writes.

"I think in trying to help others, Megan has cemented who she is."
Bird also goes on to write that while Trump has threatened to invite the soccer team to the White House after Rapinoe's statements, his history of honoring women athletes is, well, not surprising.
"Donald Trump has never invited a WNBA champion to the White House," she wrote. "In 2017, when South Carolina Women's Basketball — coached by a black woman (the legend Dawn Staley) — won the national championship, they were not initially invited to the White House. In 2019, when Baylor Women's Basketball — coached by a white woman (also a legend, Kim Mulkey) — won the national championship, they were invited to the White House with no issues."
If there's one thing this debacle has taught us (and it certainly was a debacle), it's that all of us should be more like Megan Rapinoe. We may not be as good at soccer, but we can certainly work harder to stand up for our rights, the rights of others, and demand that our governments do better.