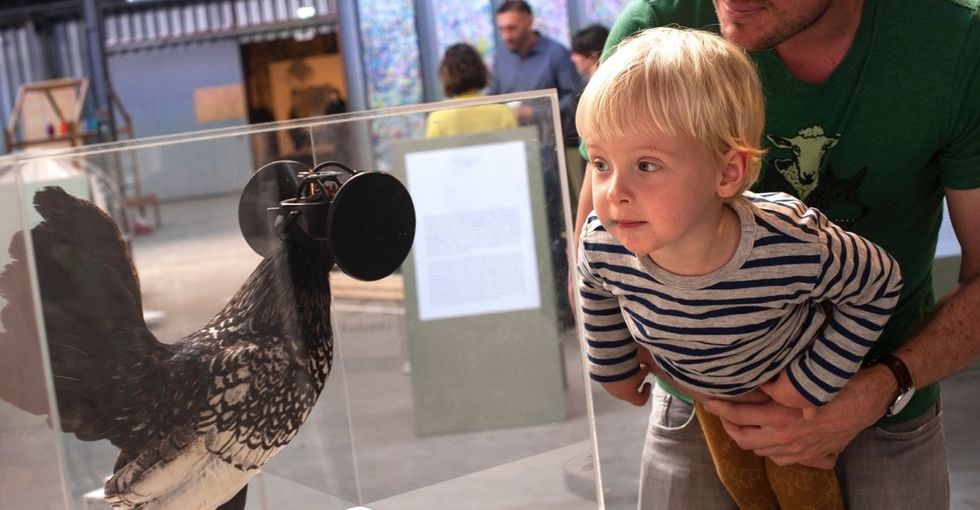 If popular culture is to be believed, there are a few great divides that are immutable. Yankees versus the Red Sox. Android versus iPhone. Technology versus nature. Never the two shall meet.
But that last one? Maybe we should stop taking it for granted. A new Dutch exhibition called Robotanica is exploring how technology and robotics in particular might play a collaborative role with the natural world. The curators have picked 11 different projects from designers, scientists, and artists that imagine how technology could blend with, and ultimately benefit, nature.
Some are real research projects or concepts, while others are more like conversation pieces. But all of them are fascinating ideas. Check them out below.
---
1. One big idea seen in multiple exhibits — could robots mimic, or even replace, natural animals?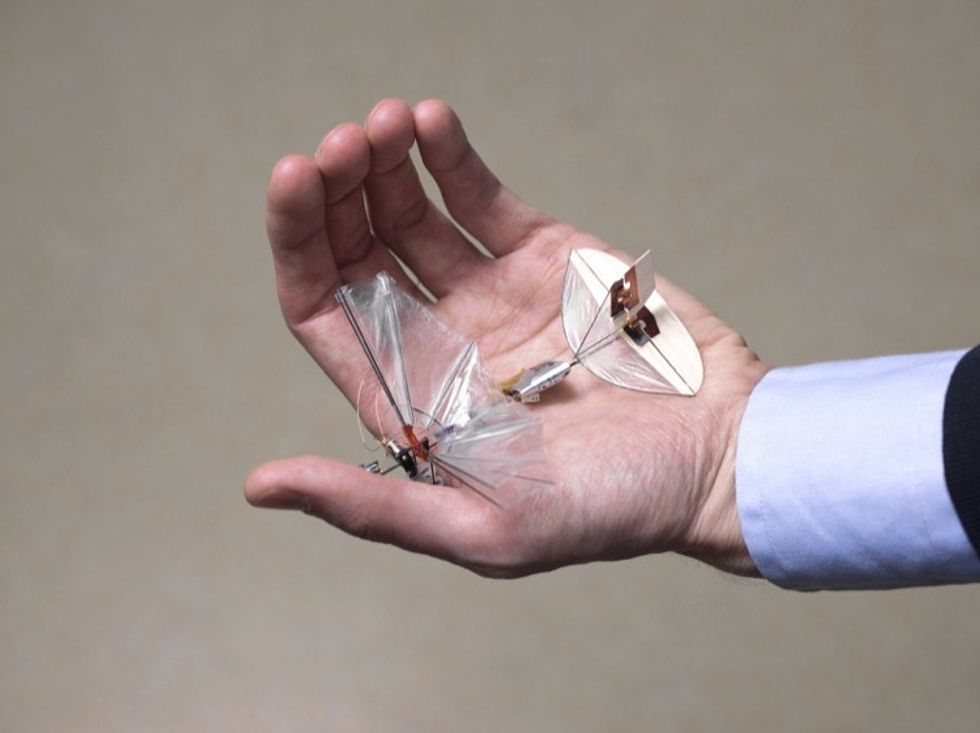 Looks like a kind of makeshift planetarium.
Whether or not these inventions and ideas come to pass, they raise a good point.
Technology doesn't have to come at the expense of the natural world. Scientists can use devices like GPS systems to help monitor animal populations; robo-animals can help documentarians get amazing shots of wildlife; and efficient appliances and cleaner energy can help us reduce our environmental footprints.
While you might have a hard time selling chicken farmers on those teeny-tiny virtual reality helmets, perhaps technology and nature don't need to be so divorced after all.