Most Shared
It's Donald Trump's birthday today. Let's join these people in celebrating Obama instead.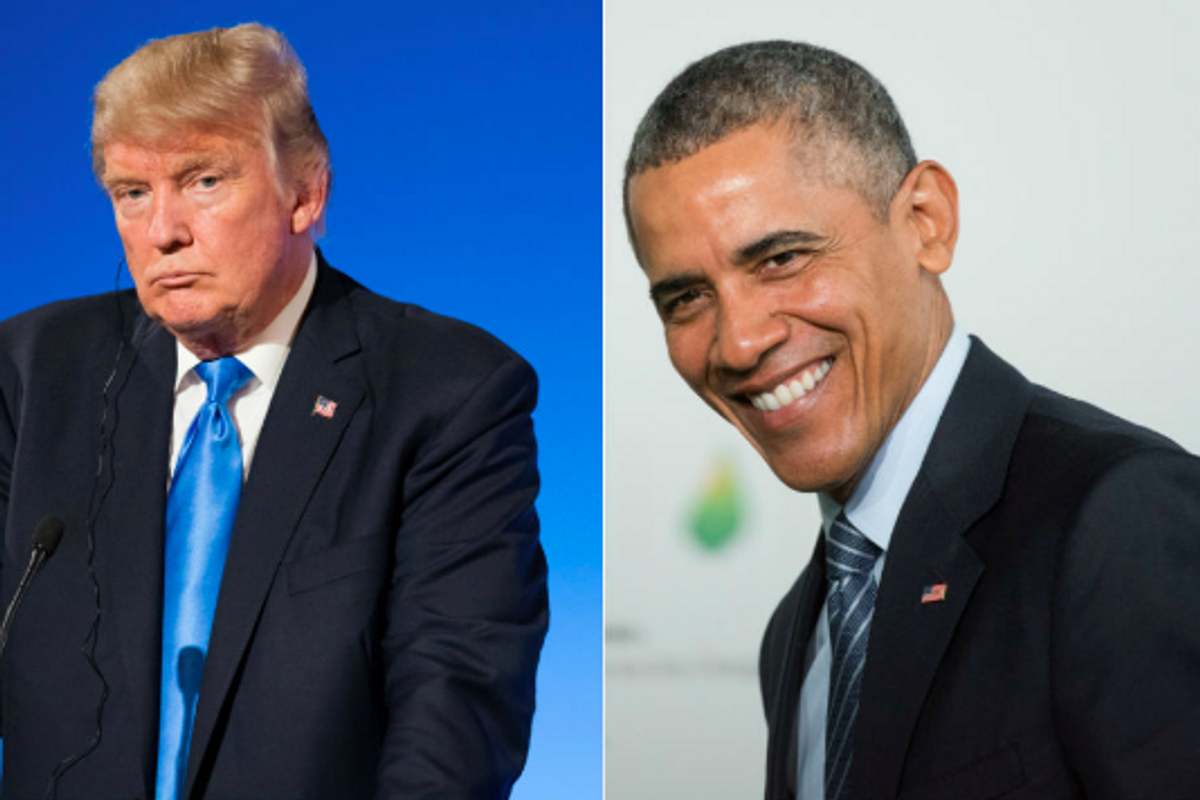 Today, June 14th, is Trump's birthday, which is a hard pill to swallow for fellow Gemini sun signs, but here we all are: in hell with Trump.
Currently, on Twitter there is a trending hashtag #HappyBirthdayMrPresident in honor of his birthday, but it has quickly been overtaken by people wishing Obama an early birthday, and singing Obama's praises in general.
---
Even the tweets that aren't straight up wishing Obama a happy birthday (his birthday isn't until August), have used the space to roast Trump and avoid sending him well-wishes.
Yesterday, June 13th, was Chris Evans' birthday, so he also received some shout outs instead of Trump.
There are truly countless happy birthday posts to Obama, many more than there are to Trump.
This article originally appeared on SomeeCards. You can read it here.