Parenting
Finding hope, healing and help to support youth mental health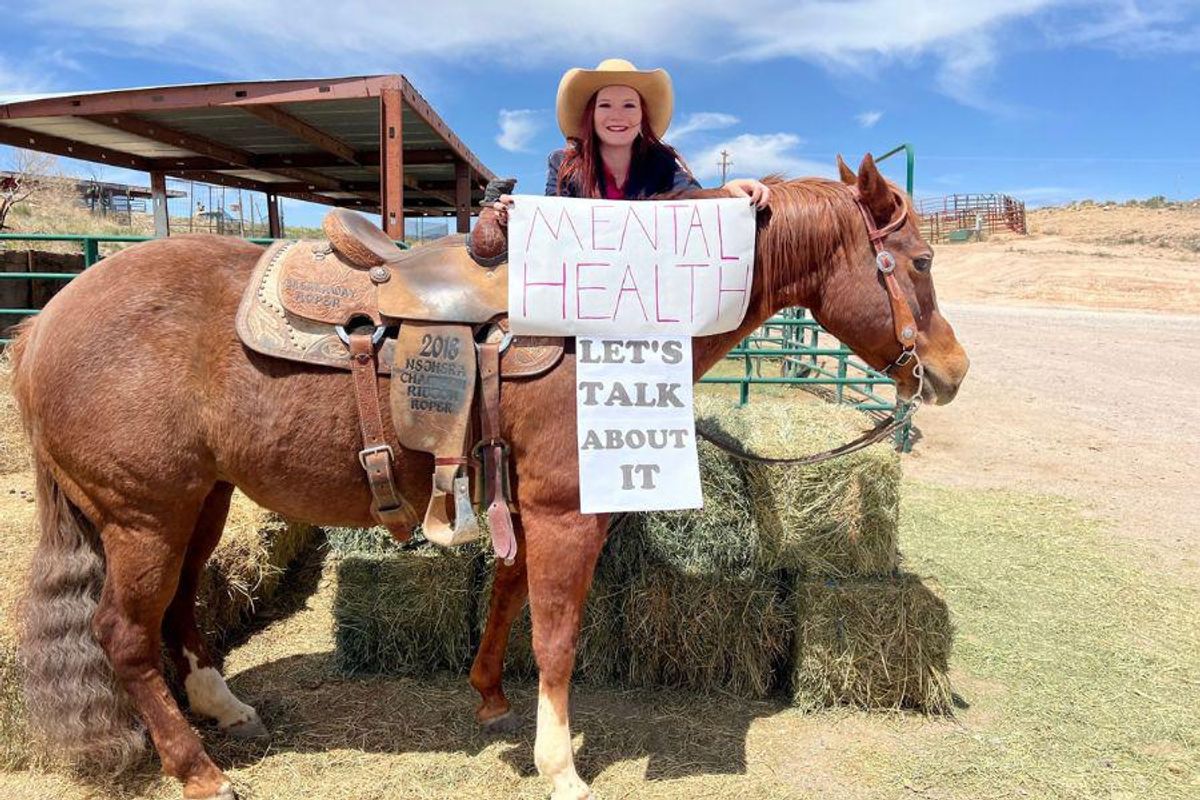 Connections Academy
True
Teens of today live in a totally different world than the one their parents grew up in. Not only do young people have access to technologies that previous generations barely dreamed of, but they're also constantly bombarded with information from the news and media.

Today's youth are also living through a pandemic that has created an extra layer of difficulty to an already challenging age—and it has taken a toll on their mental health.
According to Mental Health America, nearly 14% of youths ages 12 to 17 experienced a major depressive episode in the past year. In a September 2020 survey of high schoolers by Active Minds, nearly 75% of respondents reported an increase in stress, anxiety, sadness and isolation during the first six months of the pandemic. And in a Pearson and Connections Academy survey of US parents, 66% said their child felt anxious or depressed during the pandemic.
However, the pandemic has only exacerbated youth mental health issues that were already happening before COVID-19.
"Many people associate our current mental health crisis with the pandemic," says Morgan Champion, the head of counseling services for Connections Academy Schools. "In fact, the youth mental health crisis was alarming and on the rise before the pandemic. Today, the alarm continues."
Mental Health America reports that most people who take the organization's online mental health screening test are under 18. According to the American Psychiatric Association, about 50% of cases of mental illness begin by age 14, and the tendency to develop depression and bipolar disorder nearly doubles from age 13 to age 18.
Such statistics demand attention and action, which is why experts say destigmatizing mental health and talking about it is so important.
"Today we see more people talking about mental health openly—in a way that is more akin to physical health," says Champion. She adds that mental health support for young people is being more widely promoted, and kids and teens have greater access to resources, from their school counselors to support organizations.
Parents are encouraging this support too. More than two-thirds of American parents believe children should be introduced to wellness and mental health awareness in primary or middle school, according to a new Global Learner Survey from Pearson. Since early intervention is key to helping young people manage their mental health, these changes are positive developments.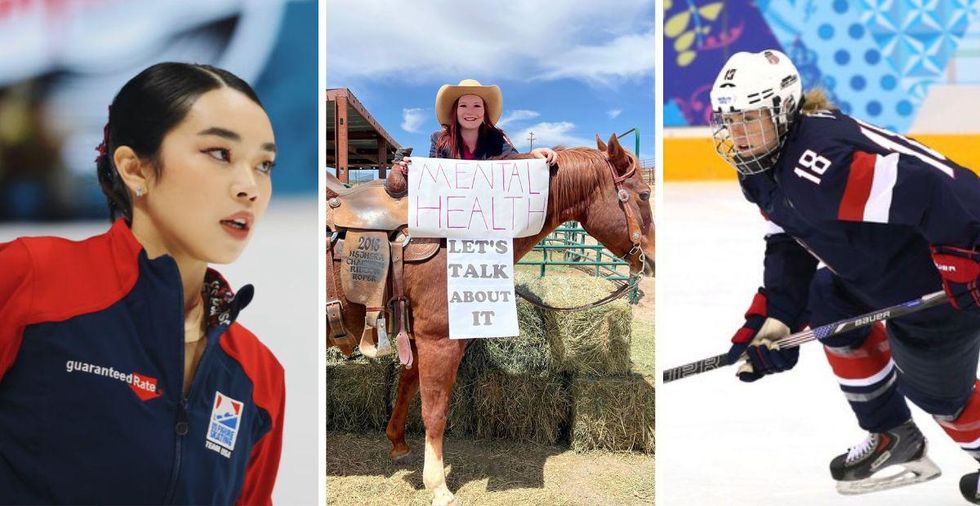 In addition, more and more people in the public eye are sharing their personal mental health experiences as well, which can help inspire young people to open up and seek out the help they need.
"Many celebrities and influencers have come forward with their mental health stories, which can normalize the conversation, and is helpful for younger generations to understand that they are not alone," says Champion.
That's one reason Connections Academy is hosting a series of virtual Emotional Fitness talks with Olympic athletes who are alums of the virtual school during Mental Health Awareness Month. These talks are free, open to the public and include relatable topics such as success and failure, leadership, empowerment and authenticity. For instance, on May 18, Olympic women's ice hockey player Lyndsey Fry will speak on finding your own style of confidence, and on June 1, Olympic figure skater Karen Chen will share advice for keeping calm under pressure.
Family support plays a huge role as well. While the pandemic has been challenging in and of itself, it has actually helped families identify mental health struggles as they've spent more time together.
"Parents gained greater insight into their child's behavior and moods, how they interact with peers and teachers," says Champion. "For many parents this was eye-opening and revealed the need to focus on mental health."
It's not always easy to tell if a teen is dealing with normal emotional ups and downs or if they need extra help, but there are some warning signs caregivers can watch for.
"Being attuned to your child's mood, affect, school performance, and relationships with friends or significant others can help you gauge whether you are dealing with teenage normalcy or something bigger," Champion says. Depending on a child's age, parents should be looking for the following signs, which may be co-occurring:
Perpetual depressed mood
Rocky friend relationships
Spending a lot of time alone and refusing to participate in daily activities
Too much or not enough sleep
Not eating a regular diet
Intense fear or anxiety
Drug or alcohol use
Suicidal ideation (talking about being a burden or giving away possessions) or plans
"You know your child best. If you are unsure if your child is having a rough time or if there is something more serious going on, it is best to reach out to a counselor or doctor to be sure," says Champion. "Always err on the side of caution."
If it appears a student does need help, what next? Talking to a school counselor can be a good first step, since they are easily accessible and free to visit.
"Just getting students to talk about their struggles with a trusted adult is huge," says Champion. "When I meet with students and/or their families, I work with them to help identify the issues they are facing. I listen and recommend next steps, such as referring families to mental health resources in their local areas."
Just as parents would take their child to a doctor for a sprained ankle, they shouldn't be afraid to ask for help if a child is struggling mentally or emotionally. Parents also need to realize that they may not be able to help them on their own, no matter how much love and support they have to offer.
"That is a hard concept to accept when parents can feel solely responsible for their child's welfare and well-being," says Champion. "The adage still stands—it takes a village to raise a child. Be sure you are surrounding yourself and your child with a great support system to help tackle life's many challenges."
That village can include everyone from close family to local community members to public figures. Helping young people learn to manage their mental health is a gift we can all contribute to, one that will serve them for a lifetime.
Join athletes, Connections Academy and Upworthy for candid discussions on mental health during Mental Health Awareness Month. Learn more and find resources here.