popular
New Amazon badge helps you discover and shop for more sustainable products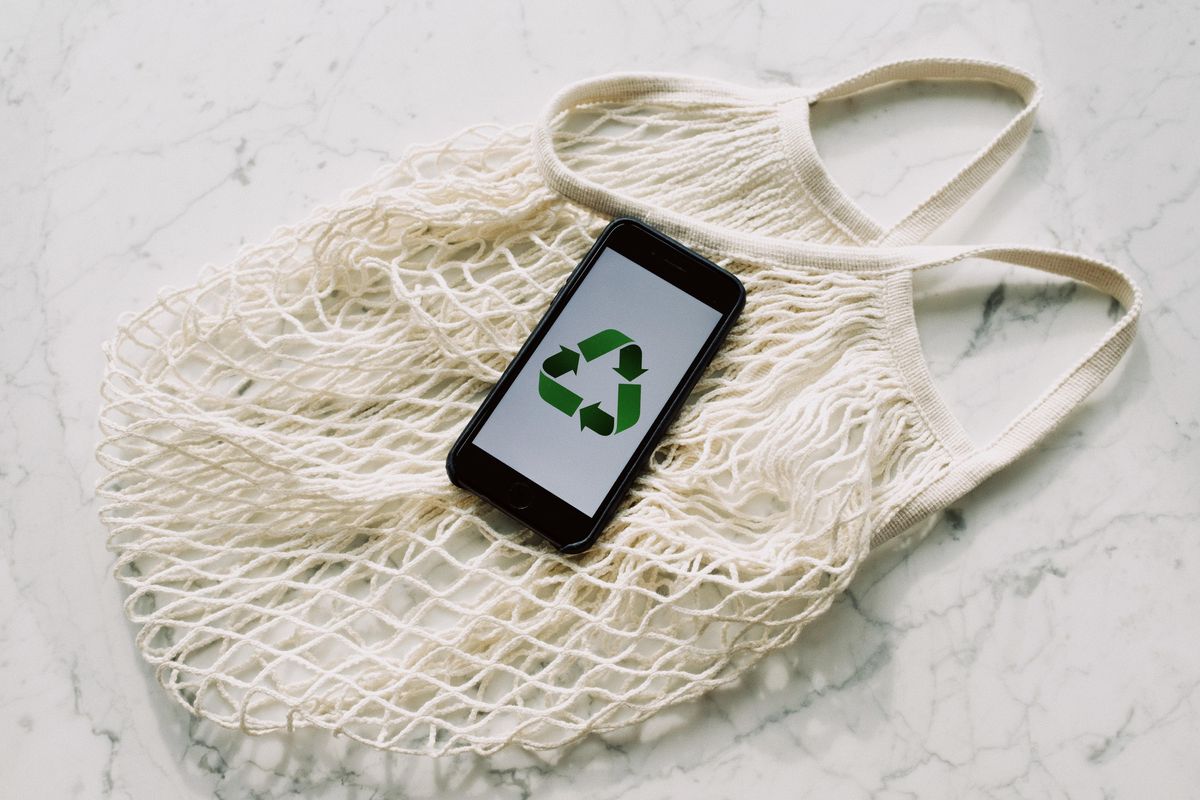 Photo by Anna Shvets from Pexels
True
Increasingly customers are looking for more conscious shopping options. According to a Nielsen survey in 2018, nearly half (48%) of U.S. consumers say they would definitely or probably change their consumption habits to reduce their impact on the environment.
But while many consumers are interested in spending their money on products that are more sustainable, few actually follow through. An article in the 2019 issue of Harvard Business Review revealed that 65% of consumers said they want to buy purpose-driven brands that advocate sustainability, but only about 26% actually do so. It's unclear where this intention gap comes from, but thankfully it's getting more convenient to shop sustainably from many of the retailers you already support.
Amazon recently introduced Climate Pledge Friendly, "a new program to help make it easy for customers to discover and shop for more sustainable products." When you're browsing Amazon, a Climate Pledge Friendly label will appear on more than 45,000 products to signify they have one or more different sustainability certifications which "help preserve the natural world, reducing the carbon footprint of shipments to customers," according to the online retailer.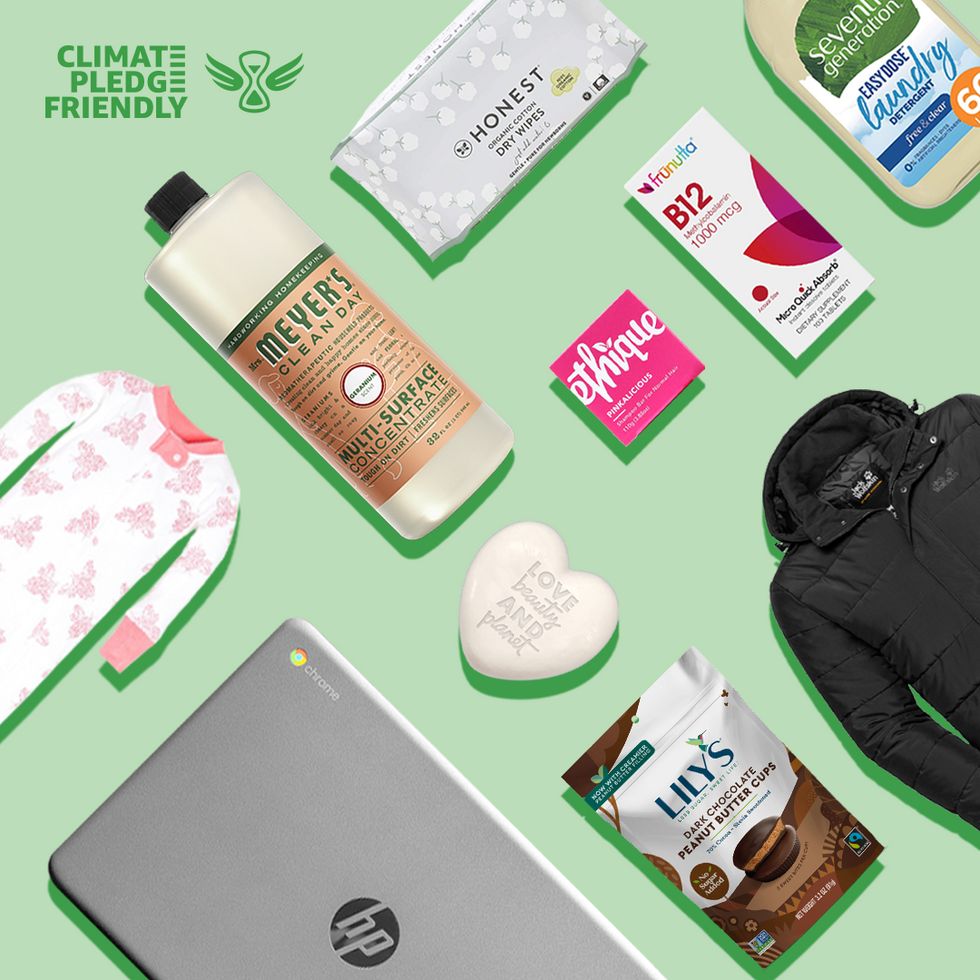 Amazon
In order to distinguish more sustainable products, the program partnered with a wide range of external certifications, including governmental agencies, non-profits, and independent laboratories, all of which have a focus on preserving the natural world.
---
To qualify as Climate Pledge Friendly, a product must be certified by one of the 19 different sustainability certifications, including Amazon's own Compact by Design certification. Compact by Design-certified products are made with more efficient packaging by removing excess air and water, making them lighter and therefore more efficient to ship. "At scale, these small differences in product size and weight lead to significant carbon emission reductions," according to Amazon.
Other certifications include Bluesign, which means qualifying products are responsibly manufactured by using safer chemicals and fewer resources, including less energy, in production; Fairtrade International products are produced in line with ethical and environmental standards, including supporting farmers to tackle climate change challenges; and The Forest Stewardship Council-certified products support responsible forestry, helping keep forests healthy for future generations.Details about the other Climate Pledge Friendly Certifications can be found here.
All the Climate Pledge Friendly products can be found at Amazon.com/ClimatePledgeFriendly and include grocery, household, fashion, beauty, and personal electronics products, and more.
With shopping more sustainably now easier than ever before, there's no reason not to.