Inclusivity
Sterling K. Brown shares what it's like to be a black man in America in moving tribute to Ahmaud Arbery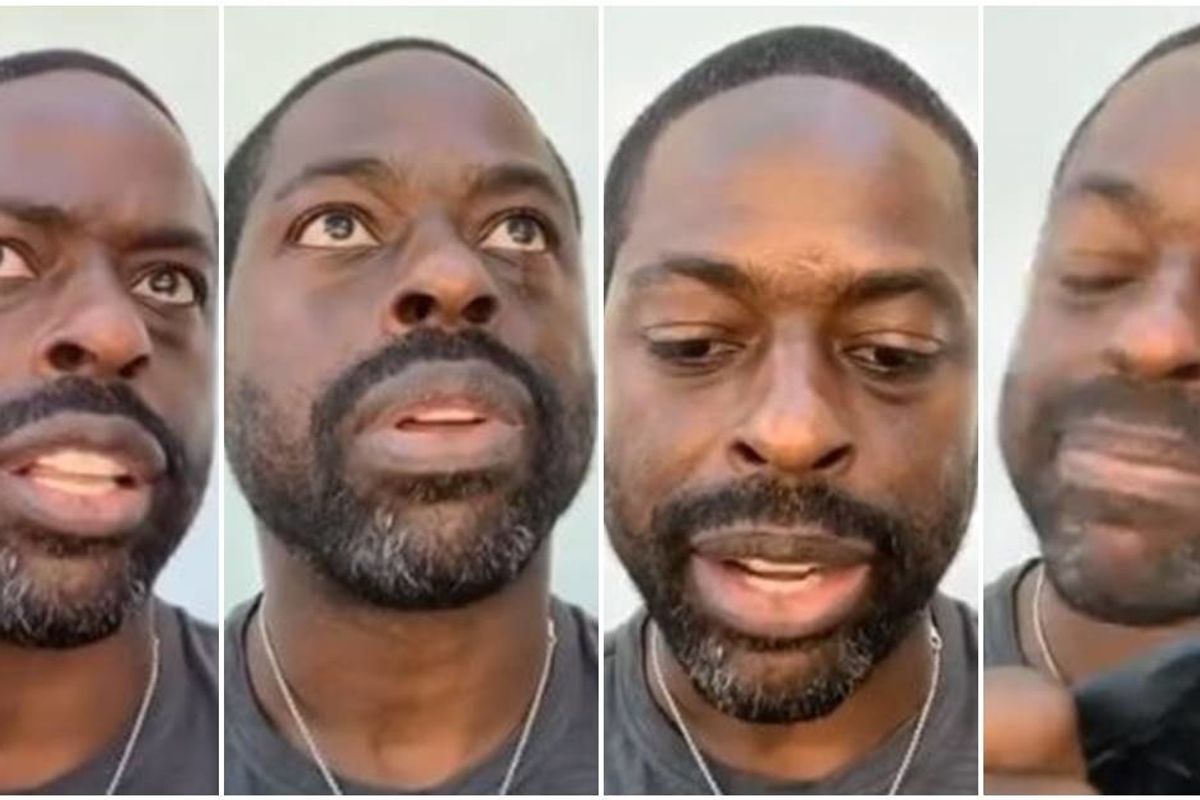 via burningsands96 / YouTube
Emmy-award winning actor Sterling K. Brown ("This is Us," "Black Panther"), jogged 2.23 miles on Friday to celebrate slain African-American jogger Ahmaud Arbery's birthday. After his run, Brown reflected on how Arbery's murder is an example of the racial disparities in America.
While on his jog, Brown wore a mask to protective himself and others from COIVD-19. But in light of the Arbery murder, he saw the connection between the mask he wears while jogging and the metaphorical one he's forced to wear to make white people comfortable.
"There is this thing you have to do sometimes as a black man who tends to negotiate largely white circles," Brown said on Facebook Live. "Where in order to be heard you must first appease or put at ease the people which you want to have authentic communication."
---
Sterling K. Brown shares thoughts on Ahmaud Arberywww.youtube.com
Arbery was murdered by men who chased in in a truck and shot him simply for jogging while black. Brown sees this as a prime example of how a black man has to self-sensor, emotionally and verbally to prevent white people from being uncomfortable.
"The mask that you wear sometimes as a black man in this country is like, 'Hey, there's nothing to fear here. I'm just like you. If you prick me I bleed. My blood is red just like yours. Let's find the common ground. Hey, let's have fun,'" Brown added.
For Brown, wearing the mask day in and day out is an exasperating experience.
"Sometimes you get tired of wearing the mask," he said.