Identity
How an early autism diagnosis 'made all the difference' for one boy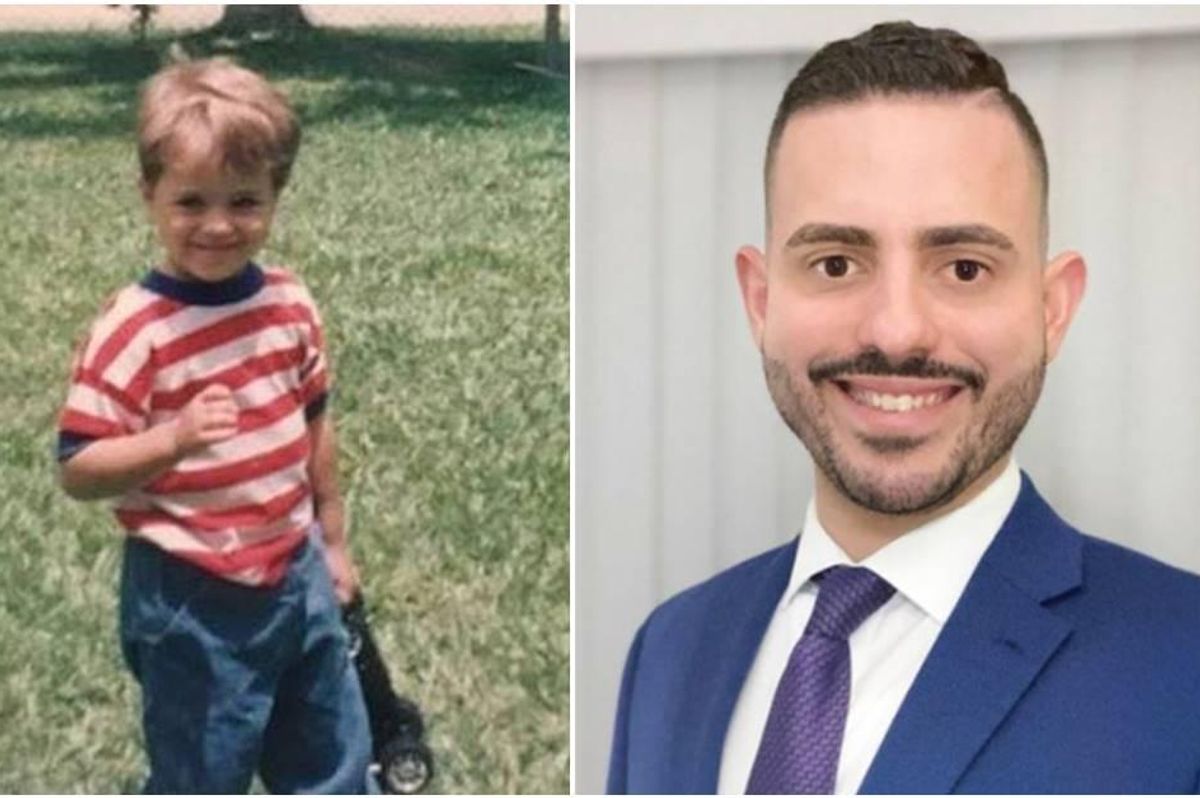 via Tony Hernandez
True
When Tony Hernandez Pumarejo was a young child growing up in Puerto Rico in the early '90s, his family felt there was something "different" about him. At the age of three, when most children are uttering full sentences, Tony did not speak.
Tony's family sought out more information regarding their son, but they received conflicting opinions about his condition. Teachers asserted that there wasn't much hope for Tony's future, with one telling his mother that he was "never going to do anything in life."
"There was a lack of education, there is still to this day, especially in the Hispanic community, about autism," Tony told Upworthy. "Stereotypes and other misconceptions are obstacles many families face in seeking answers, making it difficult to get the help and resources we need."
Finally, Tony's family found a doctor who diagnosed him with autism spectrum disorder (ASD). The diagnosis was a huge relief for them because it meant he could finally get the correct therapies and enroll in special education classes.
According to Psychology Research and Behavior Management, early diagnosis and treatment with evidence-based interventions "can significantly improve the quality of life of individuals with ASD as well as of their caregivers and families," as it lays a strong foundation for better outcomes and will help a child improve mentally, emotionally, physically, and socially.
---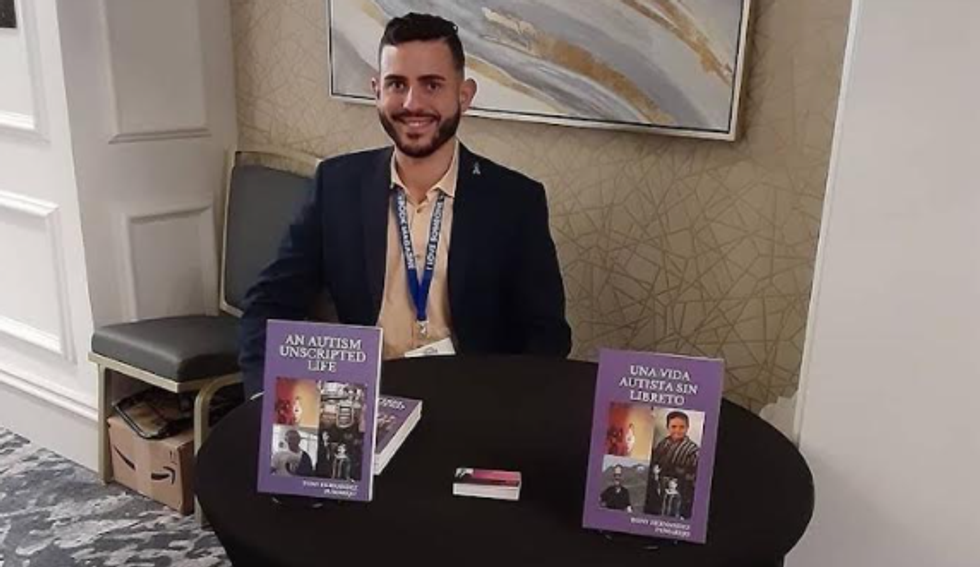 via Tony Hernandez
After obtaining the proper diagnosis, Tony received speech therapy from the ages of four to eight, and over the course of his lifetime, received vital support and assistance from teachers and therapists.

"Getting the right therapies was crucial in improving my verbal skills. I still faced a number of challenges over the years, including struggles with social communication, short-term working memory, anxiety disorder, and building relationships," he said, "but an early diagnosis made all the difference in my life."
In 2012, at the age of 21, Tony moved to Florida where his mom was living.
Since then, Tony has excelled in academics and professionally. He graduated from Seminole State College with a bachelor's degree in Business and Information Management with Magna Cum Laude honors.
MY GRADUATION FROM COLLEGE: DECEMBER 14TH 2016www.youtube.com
Tony has worked in customer service for companies such as Sherwin Williams, Sam's Club, and Home Depot and has been a tireless advocate for people with ASD for the past decade. He's also regularly appeared on Univision Orlando for the past two years where he hosts a segment called "Tu Proposito" which in English translates to "Your Intention" and delves into the obstacles people on the spectrum regularly encounter and how they can rise above them.
Additionally, Tony is an accomplished author who released his memoir, "An Autism Unscripted Life," in 2018, which was translated into Spanish in 2019 as "Una Vida Autista Sin Libreto." In his free time, Tony loves to go hiking, explore new places, attend church, and exercise. He is currently working on putting together a 1,000-piece "Star Wars" puzzle.
Tony now works full time for Autism Speaks, a non-profit organization dedicated to supporting the needs of individuals with autism and their families, as a member of their Autism Response Team where he helps to support people with ASD and their families.
Although it probably seemed impossible at the time, the young kid in Puerto Rico who had a hard time finding his words would flourish into an in-demand public speaker in both English and Spanish. Tony regularly does presentations for schools, businesses, and other community organizations on the topics of autism, disability rights, and neurodiversity.
He believes that being diagnosed early played a huge role in his success.
"I was fortunate to have been able to get an early diagnosis. It led me to getting the support I needed to overcome challenges in the early years of development in my life," Tony told Upworthy.
Learning that your child has ASD can be daunting at first. However, there is nothing more fulfilling as a parent, than to experience and support your child in reaching their full potential.
"An autism diagnosis can trigger feelings of panic and uncertainty for many families," Tony told Upworthy, "but it is important for parents to take a deep breath and focus on the next steps to take to help their child achieve a better life."
Tony lives by a simple, but powerful motto, "Each person has a purpose in this world. Never give up on achieving your dreams."
If you have questions about your child's development, Autism Speaks offers access to a free Modified Checklist for Autism in Toddlers (M-CHAT-R) test on its website. The test can help assess whether your child needs further evaluation, bringing them one step closer to unlocking their full potential and realizing their dreams.