Education
'Welcome to Kindergarten' is the perfect anthem for new elementary students
'I think kindergarten teachers are angels. I wanted them to have something in their back pocket.'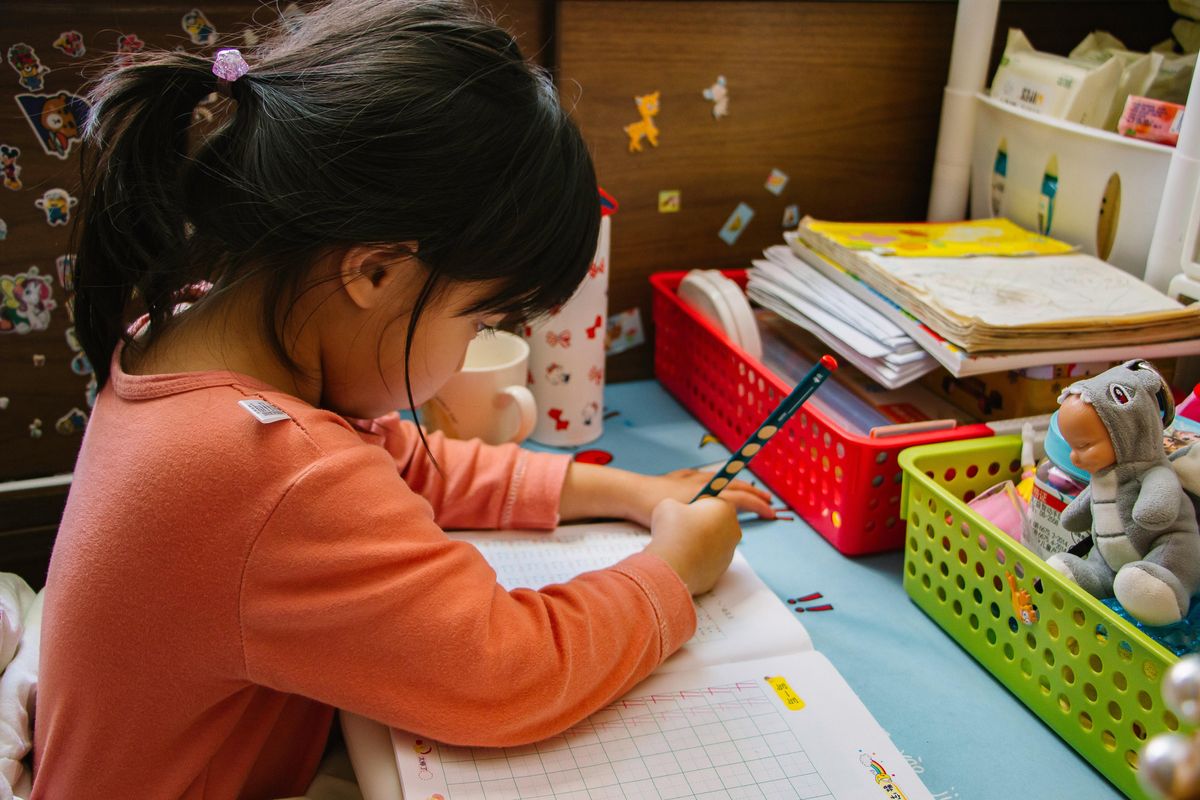 The school year has already started for some students but for others it's just around the corner. What better way to start off a new school year than with a wholesome song welcoming the new kindergarten class. A Chicago teacher named Dwayne Reed posted a video on Instagram singing a song he wrote called "Welcome to Kindergarten" for the new class of kindergarteners and teachers entering school this year.
---
This isn't Reed's first rodeo at viral fame. In 2016 he had another viral hit called "Welcome to the Fourth Grade." He told Upworthy that after the success of his first song he was able to see the impact it had on students, teachers and parents so he wanted to duplicate that for kindergarten students. Reed said, "I don't teach kindergarten but I think kindergarten teachers are angels. I wanted them to have something in their back pocket."
The impact Reed has is not lost on him. "Representation matters. How many people can say they've had a Black teacher? A Black male teacher," he said.
Reed explained that "having at least one Black male teacher in school can cut drop-out rates and increase college attendance in Black boys."
In a 2017 IZA Institute of Labor Economics study, high school drop-out rate of very low income Black boys in North Carolina who had at least one Black teacher in grades three to five were found to be 39% less than those who weren't taught by a Black teacher. And college aspirations raised by 19% among both sexes by having at least one Black teacher in grades three to five.
While representation is important, Reed also just loves teaching. He told Upworthy that he thinks kids are hilarious and loves being able to work with people that keep him laughing. Honestly, the comedy gold that comes from children is so underrated and having a teacher like Reed that appreciates the hilarity of children's antics is a reminder of the kind of person that should be teaching.
Reed is aware of the teacher shortage. He says he understands why it's happening and doesn't fault the teachers. He's focused on the impact he has and using music to bring comfort to students, teachers and parents. You have to admit, his songs are pretty catchy and if you're a kid entering school for a new school year they could be comforting.
In both of his songs he prepares students for what to expect at school that year. Whether it's the morning drop-off or what subjects that will be covered, kids and parents will know what to expect from that year thanks to his music videos. Teachers can also use his music to reduce fears about the unknown for their own students. Reed isn't done. He told Upworthy that he's working on more music for future release.
School is back in session for many students across America and Reed's kindergarten anthem is just the song parents need. His next song is certainly going to be another viral hit. It'll be amazing to see what Reed does in the future. One thing's for sure—his school is lucky to have him.