Family
Joe Biden shares the tragedies he's faced in his own life to help people impacted by COVID-19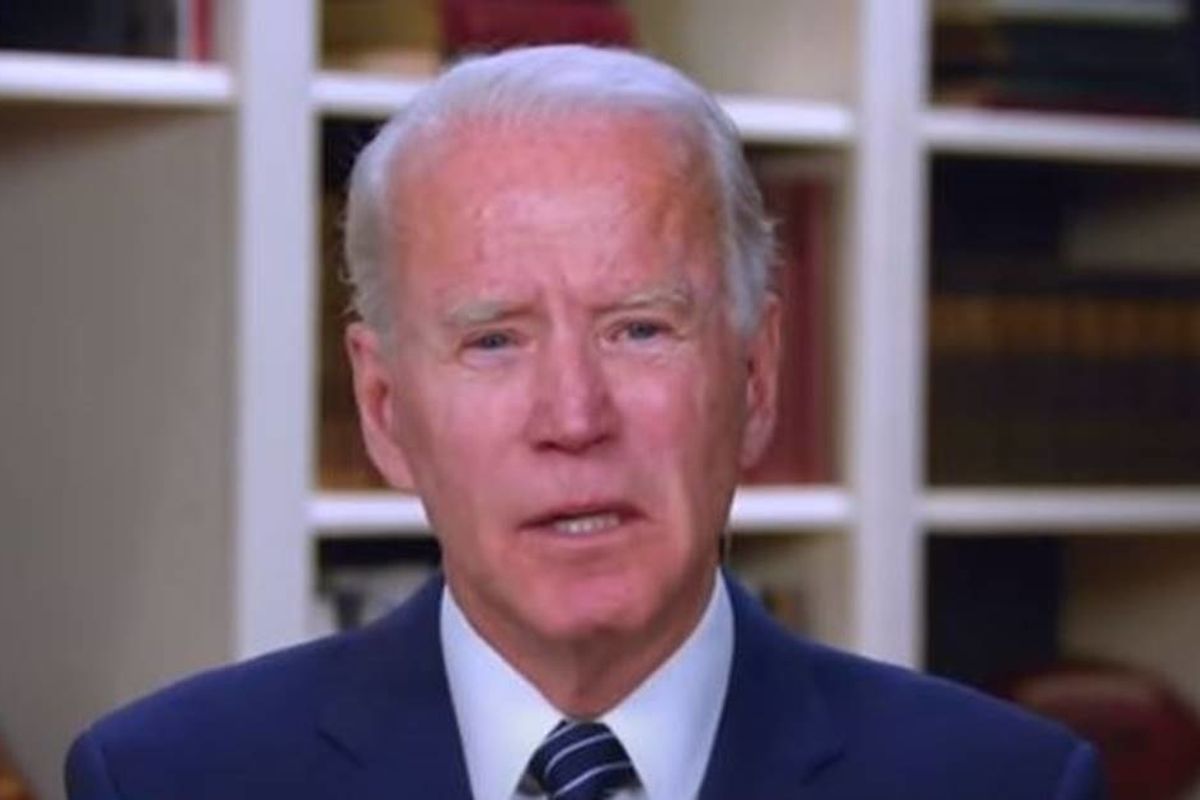 via MSNBC
Presumptive Democratic nominee Joe Biden appeared in a virtual town hall-style meeting on MSNBC hosted by Lawrence O'Donnell on Thursday night. The event also featured an appearance by voting rights advocate and oft-rumored Democratic vice-presidential nominee Stacey Abrams.

During the event, Biden took questions from listeners on accusations of his sexual harassment, healthcare plan and of course, Donald Trump. The moment was particularly moving because it showed Biden's natural empathy at a time when many Americans are suffering the loss of loved ones.
---
Biden's ability to relate to everyday people in an authentic way has always been his greatest strength as a politician.
"As someone who has lost a wife and a daughter and a son and knows what it's like to go through loss. What advice would you give to a family who has lost someone to COVID-19?" a listener asked.
The presumptive Democratic nominee has had to overcome unspeakable tragedy in his life. In December 1972 his wife Neilia and daughter Naomi were killed in a traffic accident. In May 2015, his son Beau died of brain cancer.
Biden To The Mourning Loved Ones: 'You'll Get Through This Veil Of Darkness' | The Last Word | MSNBCwww.youtube.com
"The folks who've recently lost someone to COVID-19, eighty-six, almost eighty-seven thousand of them now, they feel like there's a black hole in the middle of their chest. They're being sucked into it," Biden said. "They're frightened and they are scared and they don't know what to do."

Biden knows there's no easy way to get through the pain, but eventually people's feelings evolve.
"All I can tell them is it will take time," he said. "But, in time, what's gonna happen is you're gonna find when think of that son, daughter, husband, wife, mother, father you lost, you're gonna get a smile on your lip before you get a tear in your eye and that's when you know you're gonna make it."
His response was empathetic, but he also provided a specific way for people to focus their efforts to get through the sorrow.
"And the way you make it, at least in my experience ... is that you have to have a purpose," Biden continued. "Purpose will drive you to be able to control your life."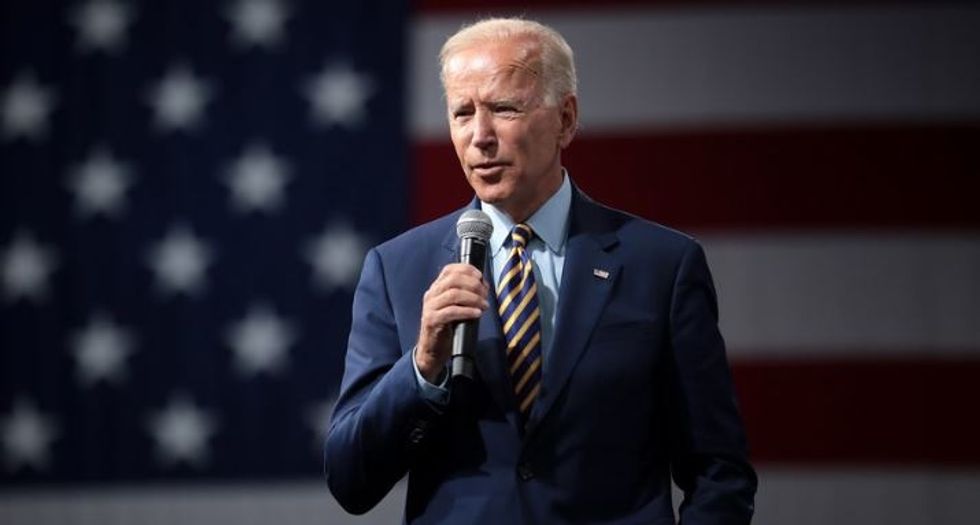 via Gage Skidmore / Flickr
"But what I have to say is they're still with you. They're in your heart," Biden said. "They're part of your soul. It's who you are. And you've got to have faith that the time will come when you get through this veil of darkness. You really will. But the best way to get through it is with a sense of purpose."

Although it's difficult, one has to take the first steps toward healing themselves.
"You've got to move," he said. "You've just gotta get up. As my dad would say, 'When you get knocked down you just gotta get up.' And think to yourself what would they want you to do?"
After three-plus years of having Trump in office who has little regard for anyone but himself, Biden's heartfelt response is a reminder that it is possible to have a president that can feel a nation's pain. After the COVID-19 virus passes America, our nation will need to heal emotionally as much as it does economically. Biden has the experience to help us do both.