Recommended
A neighborhood mom thought she caught her teen babysitter smoking and was hilariously wrong.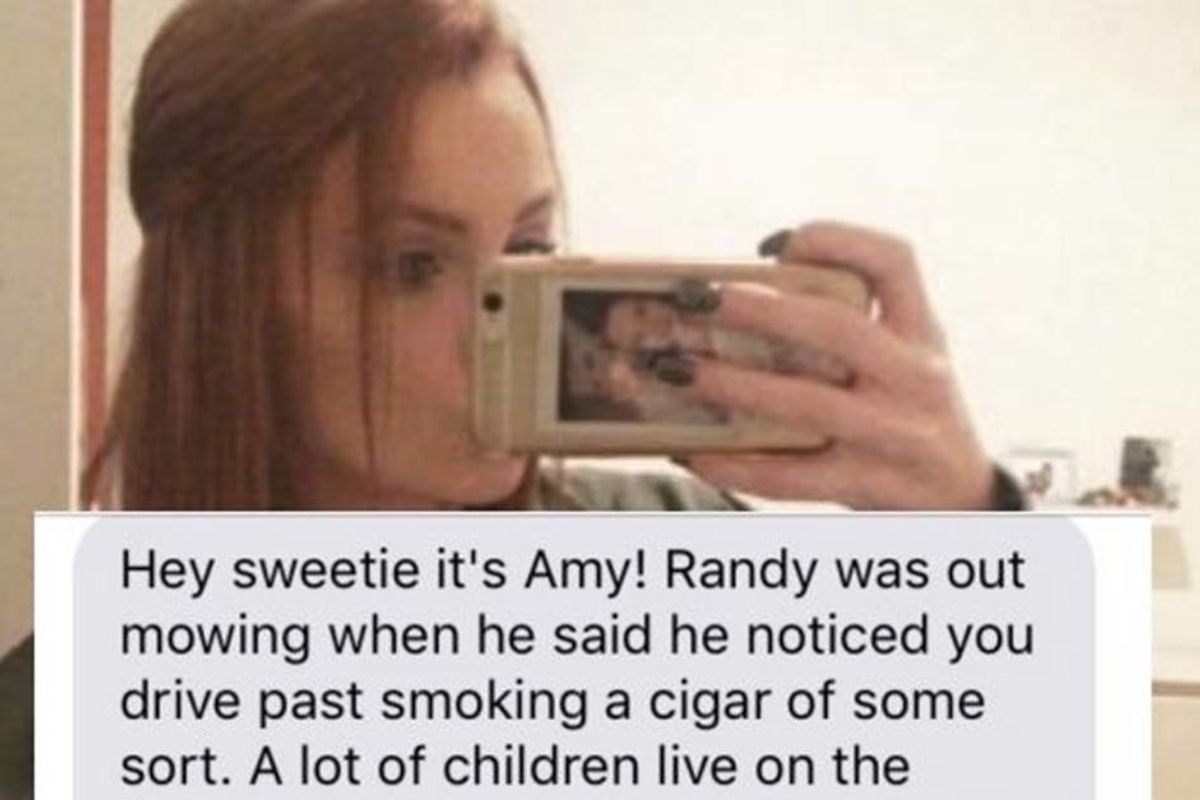 Anyone with a Nextdoor account knows that there are some terribly nosy neighbors out there. There are also a lot of folks who love to complain … about everything.
These lookiloos can also be especially suspicious about what the local teenagers are doing.
Sarah Holderr, a teenager from Kansas, babysits for her neighbor Amy.
One day, Sarah received a text from Amy saying that her husband, Randy, caught her smoking while driving her car. First thing is that Randy should have minded his own business.

Secondly, if he has a problem with her smoking, he could have talked to her about it personally. There's no need to narc on her to his wife.


In the text, she refers to a "a cigar of some sort," which seems like she was accusing Sarah of smoking a blunt — a cigar with weed rolled into it. Which kinda makes sense because it's pretty rare to see a teenage girl smoking a cigar.
Even though she was being accused of an illegal act by Amy, Sarah responded with good humor, admitting that, in fact, she was only eating a taquito.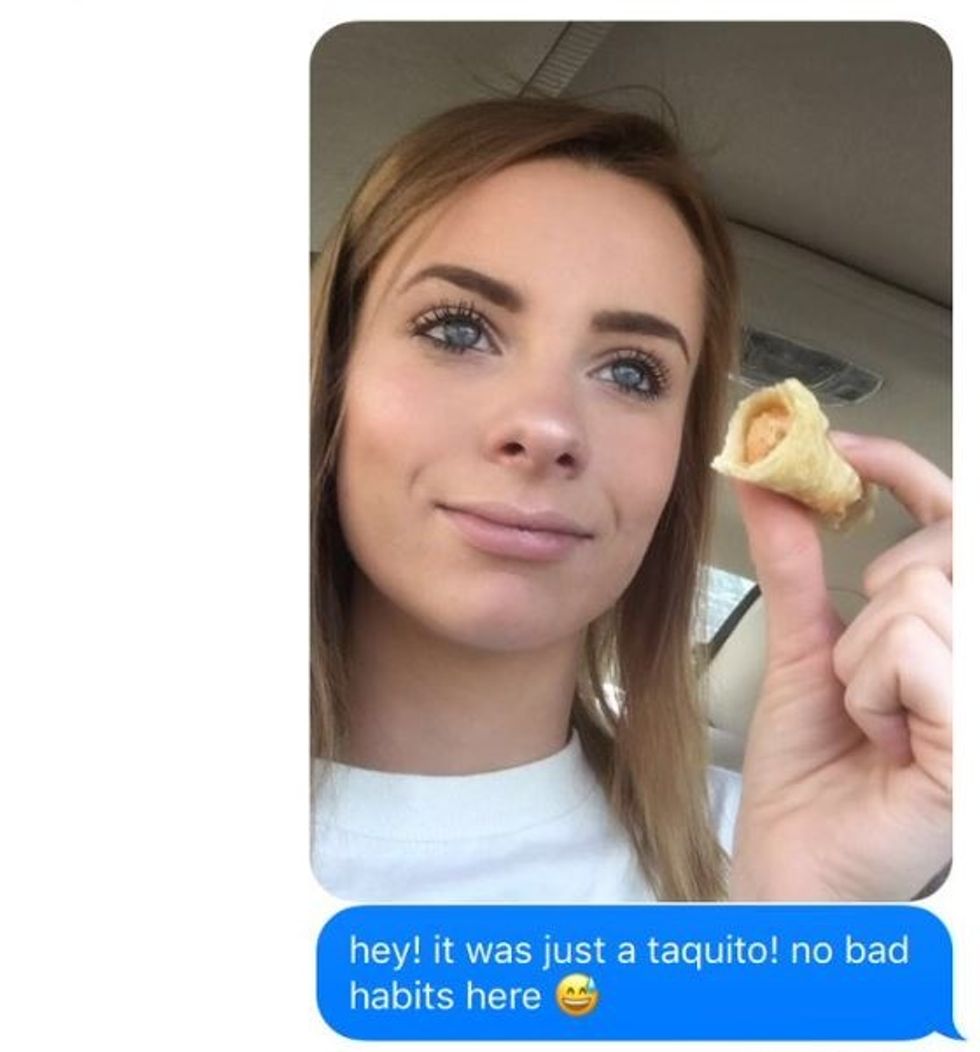 via Sarah Holderr/ Twitter
"I feel bad because in my opinion [my neighbor] is crazy nice and I get where she's coming from," Sarah told BuzzFeed News. "She hasn't responded, I'm assuming out of embarrassment."

Sarah posted the interaction on Twitter where it completely blew up, earning over 280,000 likes. And, of course, the folks on twitter had a lot to say about Amy and her nosy hubby.