Since electing to protest police brutality by sitting down during a pre-game performance of "The Star-Spangled Banner," San Francisco 49ers quarterback Colin Kaepernick has faced accusations of showing disrespect to America's veterans.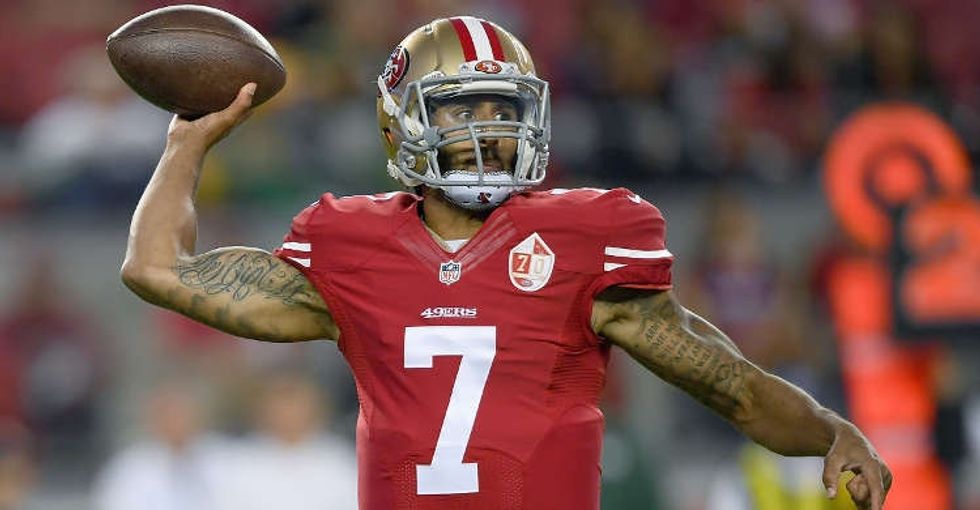 Saints quarterback Drew Brees told ESPN that Kaepernick's protest bothered him "all day long," citing the sacrifices made by the service members in his family.  
---
CBS commentator Boomer Esiason was even more explicit:
"I find it completely disrespectful, not only to the military, but to the men and women who wear the blue uniform and protect our cities every —— day," the former Jets quarterback said at a network event, according to a Newsday report.
But it turns out there are a lot of actual veterans who not only don't feel disrespected but are really into what Kaepernick did.  
Using the Twitter hashtag #VeteransForKaepernick, many former soldiers, sailors, and Marines voiced support for Kaepernick's protest and welcomed the conversation it started.
Many chafed at the notion of being used as a political prop.
Others expressed their solidarity with the quarterback.
Still others noted that defending Kaepernick's right to speak his mind is part of the job.
Veterans, like any other group, don't all think the same thing at the same time.
Some service members and their families, like Pittsburgh Steelers tackle Alejandro Villanueva, who expressed disappointment with Kaepernick, or Gold Star mother Teri Johnson, whose critical open letter to the quarterback went viral, believe that regardless of intent, the flag is sacred and deserves to be honored all times.
Others believe that the importance of drawing attention to racial injustices in policing justifies taking a breather from the national anthem every now and again.
The best part? This is America, man.
And in America, we all get to have our own opinion.
Thanks in large part to, you know, veterans.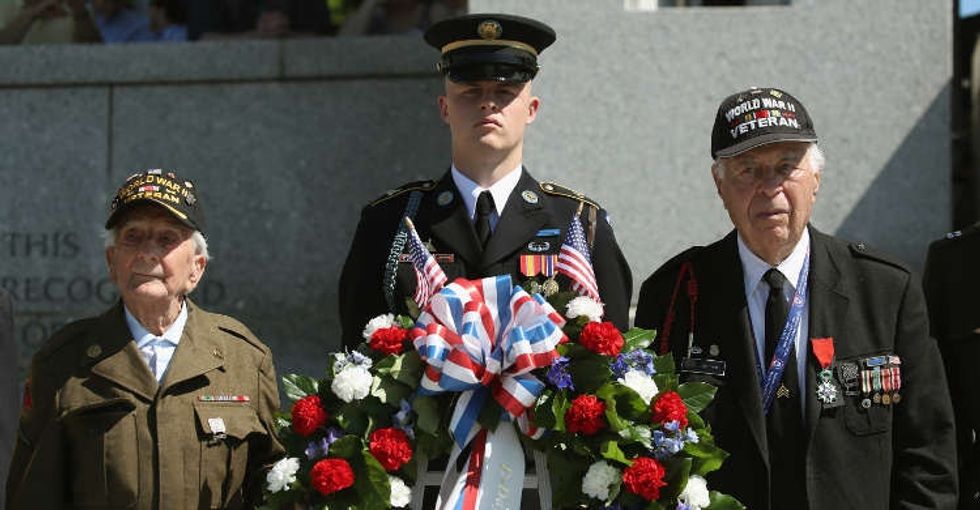 They deserve our respect.
But we should probably listen first.