Identity
Colin Kaepernick continues to make moves off the field, launching a second autopsy initiative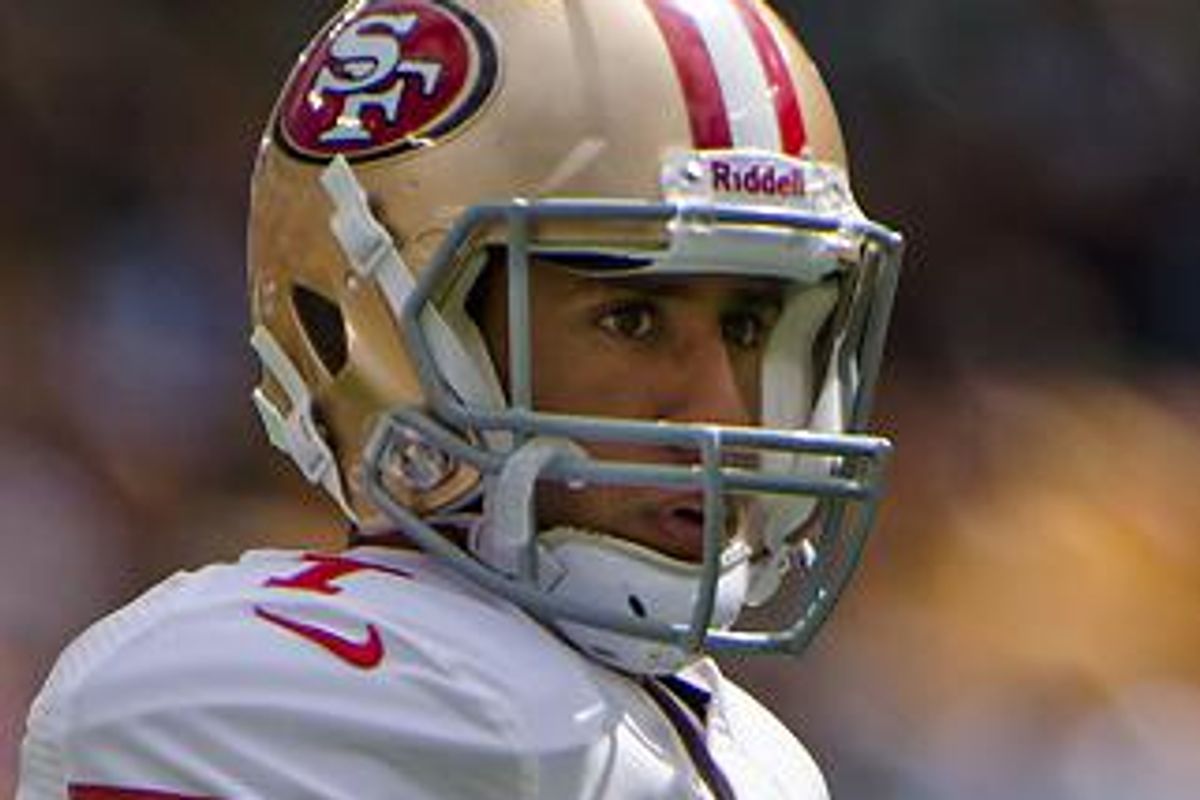 Colin Kaepernick has been an advocate for social justice for a while now. While playing for the San Francisco 49ers, he famously took a knee during the playing of the national anthem, which caused a political uproar. Jerseys were set ablaze and people boycotted the NFL, eventually resulting in Kaepernick's contract not being renewed. Though the former NFL player continued to practice and make an attempt to get signed multiple times, his social justice activism grew with every "no" he received from the league.
After his release from the NFL, Kaepernick launched the Know Your Rights Camp to "advance the liberation of Black and brown people through education, self-empowerment, mass-mobilization, and the creation of new systems that elevate the next generation of change leaders" according to his mission statement. In 2018, he completed his million-dollar pledge, where he donated $1 million of his personal money to multiple social justice campaigns.
---
The Know Your Rights Camp is offering free second autopsies to families who have had family members die due to "police related" instances. This initiative collaborates with board-certified forensic pathologists who perform the autopsies and disclose the initial findings, and report the final autopsy result to the family members. The purpose of the Autopsy Initiative is to eliminate concerns and confusion around the first autopsy performed during the course of the initial investigation. This will help families sift through the potential bias and concerns about the manipulation of evidence by the assigned coroner.
Colin Kaepernick has launched the Autopsy Initiative, a program that offers families the opportunity to have a free second autopsy for all "police-related" deaths. #ESSENCEhttp://ow.ly/PHMm50I4PPi

— ESSENCE (@ESSENCE) 1645830601
It's not uncommon for families to request a second autopsy when a loved one dies from the result of a violent police interaction, or if there are questions surrounding the decedent's death. Ordering a second autopsy can be extremely costly, and the people who are most likely to be involved in a deadly police encounter are generally economically disadvantaged and often members of the Black, Indigenous, or People of Color (BIPOC) communities. If a family can't pool together enough funds via fundraisers online, or otherwise, then the family is unable to continue its pursuit of answers it can rely on.
The Autopsy Initiative from the Know Your Rights Camp will help relieve the burden of families having to find the funds to obtain the second autopsy they need. Dr. Cyril Wecht, pathology coordinator, said "I'm extremely enthusiastic about this unique program. The opportunity to have unbiased second autopsies performed by independent, experienced forensic pathologists in police-related deaths will provide victims' families with knowledge that the true facts of any such case have been thoroughly analyzed and prepared for appropriate utilization whenever deemed necessary."
Colin Kaepernick\u2019s Know Your Rights Camp has launched a program to provide free follow-up autopsies for victims of police violence. This Autopsy Initiative will ensure that these families receive the transparency and answers they deserve! https://www.nydailynews.com/news/national/ny-colin-kaepernick-autopsy-initiative-20220224-65m4omvn6bctlldqshpzf7jqza-story.html\u00a0\u2026

— Ben Crump (@Ben Crump) 1645828561
Kaepernick has received a multitude of awards for his social justice efforts, including the Sports Illustrated Muhammad Ali Award, the ACLU's Eason Monroe Courageous Advocate Award and the W.E.B. Du Bois Medal from Harvard University's Hutchins Center. Kaepernick may not be leading another NFL team to the Super Bowl, but he's making strides in an arena that is changing the lives of everyone it touches.