Family
1 in 8 kids in the U.S. experiences food insecurity. One simple grocery choice can help.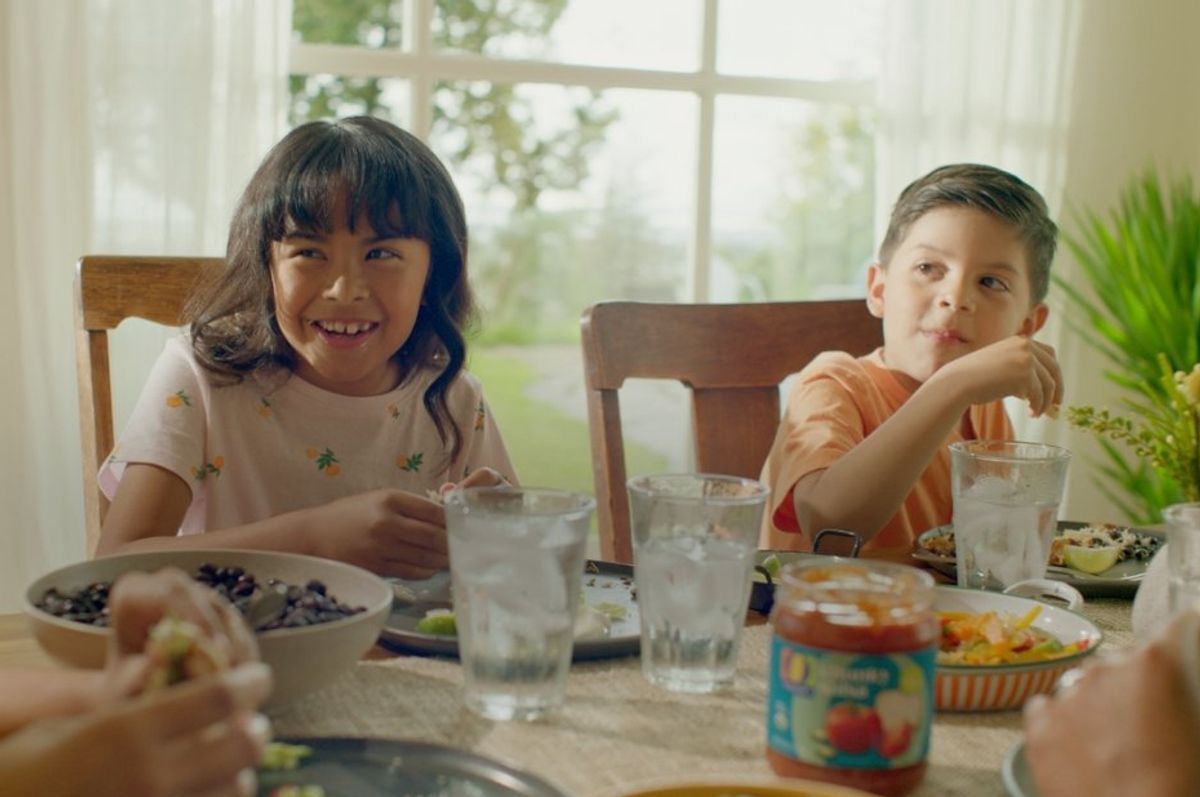 Albertsons
True
When you're a kid, summer means enjoying the fun of the season—plentiful sunshine, free time with friends, splashing in pools and sprinklers. But not every child's summer is as carefree as it should be.
For some, summer means going hungry. According to Feeding America, food insecurity affects 1 in 8 children in the U.S., largely because families lose the free or reduced-price meals at school that help keep them fed during the school year.
But back-to-school time doesn't make food insecurity disappear, either. Hunger is a year-round issue, and with the increased cost of groceries, it's gotten harder for families who were already struggling to put food on the table.
So what can be done—or more specifically, what can the average person do—to help?
The good news is that one simple choice at the grocery store can help ease the burden a bit for those experiencing food insecurity. And the even better news is that it's also a healthy choice for ourselves, our families and our planet. When we're out on our regular shopping trips, we can simply look for the O Organics versions of things we would already buy.
But wait—aren't we all feeling the pinch at the checkout stand? And isn't organic food expensive? Here's the thing: Organic food is often much more affordable than you might think. The cost difference between organic and non-organic products keeps narrowing, and many organic and non-organic foods are now almost identical in price. Sometimes you'll even find that an organic product is actually cheaper than its brand-name non-organic counterpart.
Since 2005, O Organics has helped give health-conscious shoppers more options by making organic food more accessible and affordable. And now, it's helping those same shoppers take action to fight food insecurity. For every O Organics product you purchase, the company will donate a meal to someone in need through the Albertsons Companies Foundation—for up to a total of 28 million meals.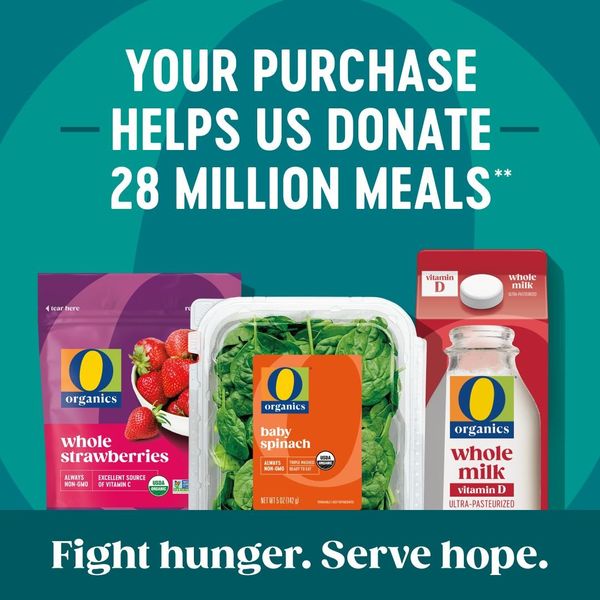 Look for the O Organics label in every aisle.O Organics
Here's what that means in real-world terms:
Say you're throwing an end-of-summer backyard BBQ bash. If you were to buy O Organics ground beef, hamburger buns, ketchup and sea salt potato chips, you'd be donating four meals just by buying those four ingredients. If you added O Organics butter lettuce and O Organics sandwich slice pickles, you'd be donating two more meals, and so on.
And where are those meals going? Albertsons Companies Foundation works with a network of national and local charities fighting hunger, and regional divisions choose organizations to fund locally. So every O Organics product you purchase means a meal on the table for someone in your area who might not otherwise have the nourishment they need.
No kid should have to worry about getting enough food to thrive. We all make conscious choices each time we walk down a grocery store aisle, and by choosing
O Organics
, we can make a difference in a child's life while also making healthy choices for ourselves and our families. It's truly a win-win.