Community
How a warm bowl of Korean curry came to represent love and sacrifice
Food can mean so many things.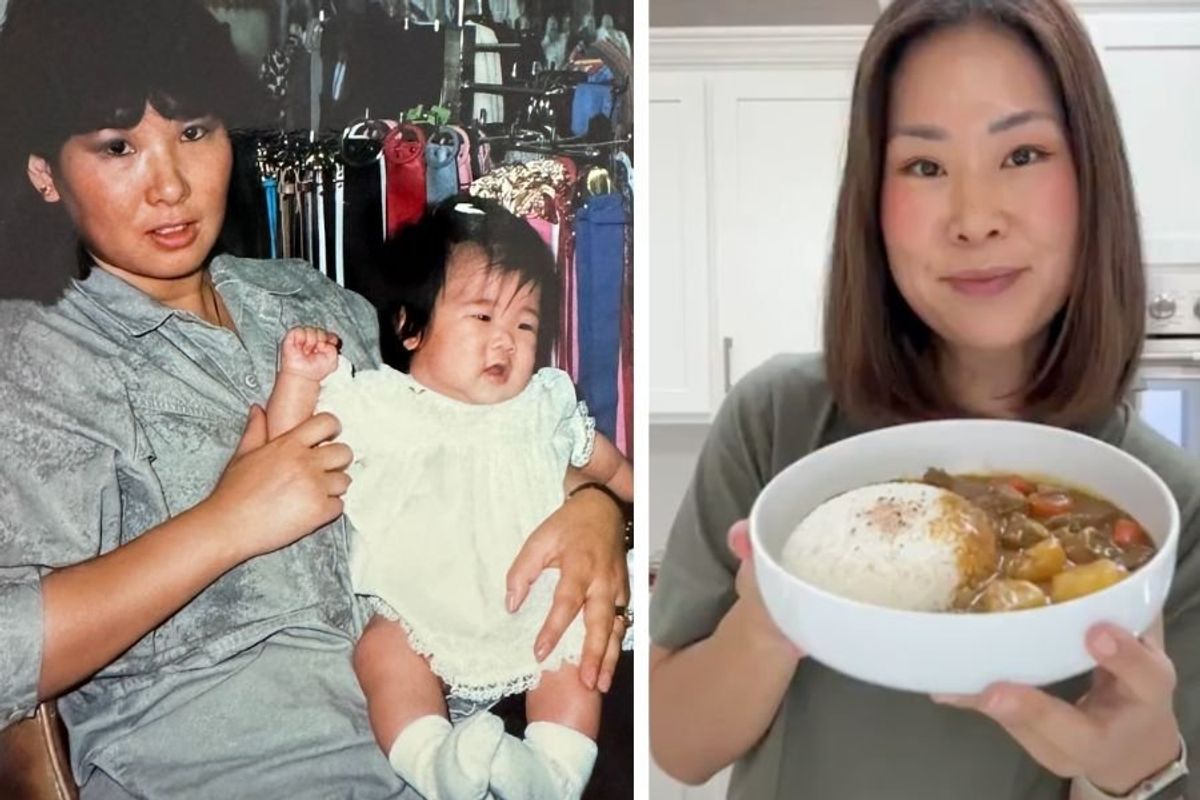 All images provided by Kat Chao
True
Whether it's the mac n' cheese that reminds you of simpler times, or the exotic spiced chicken recipe you acquired from your travels, every meal tells a story.
This rings especially true for people whose families immigrate to different countries to start a new life. Immigrant parents often not only save every penny, but spend most of their time away working in order to build a future for their children. Each comfort meal they manage to provide their kids in the very few spare hours they have tells the story of love and sacrifice.
For Kat Chao, that meal was her mother's Korean curry.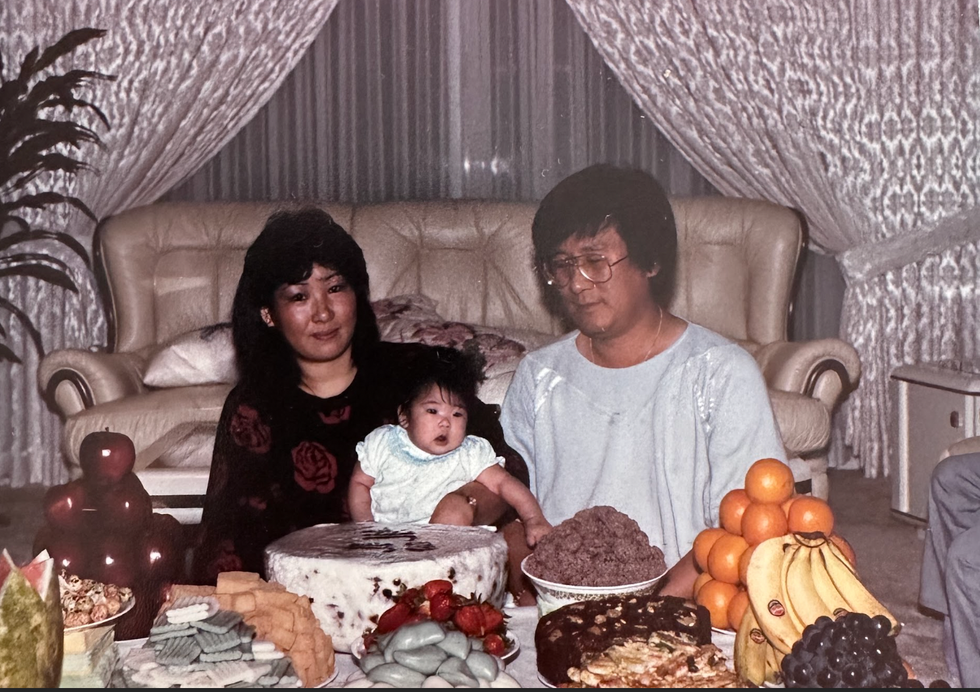 A photo of baby Kat and her mom and dad
Growing up, Kat's mom worked weekends to support her family. But that didn't stop her from waking up Saturday morning to dice up some beef and fresh veggies and throw them into a large pot so that Kat's dad could heat it up and serve it with some rice to her and her brothers later.
Curry was a quick, easy and inexpensive way to feed a full house, but it served more than just practical purposes. As Kat would wake up to the enticing aroma, she was reminded that her mom was always taking care of her, even if she couldn't physically be there.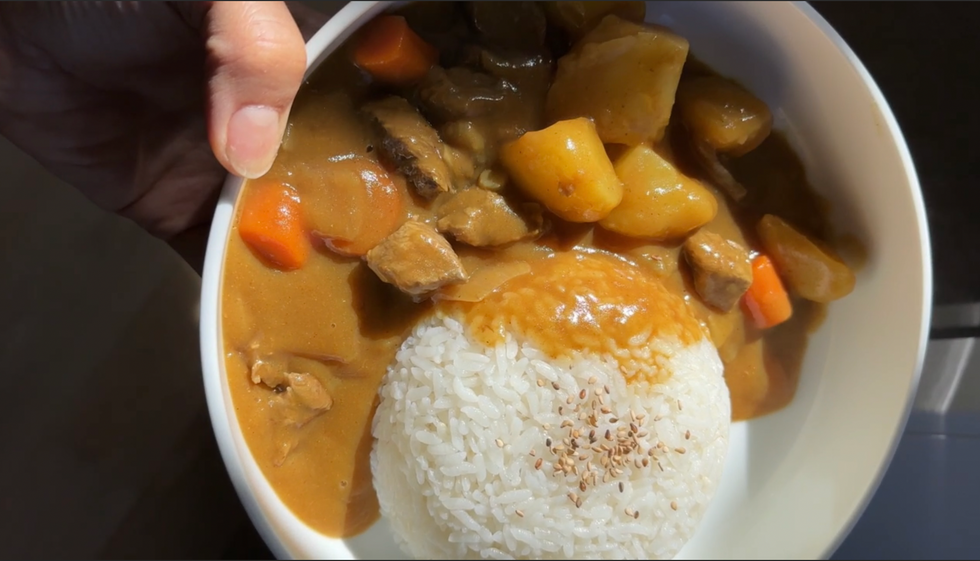 YUM
As Kat grew a little older, her attitude towards her mother's curry shifted. Instead of looking forward to it, she would "roll her eyes at it," as is customary of the rebellious teen. Those less-than-positive feelings were only exacerbated by the media constantly labeling carbs, therefore rice, as "bad." As a kid who struggled with weight, her comfort food became a source of discomfort.
But as an adult, and now a mom herself, Kat has reached a full circle moment.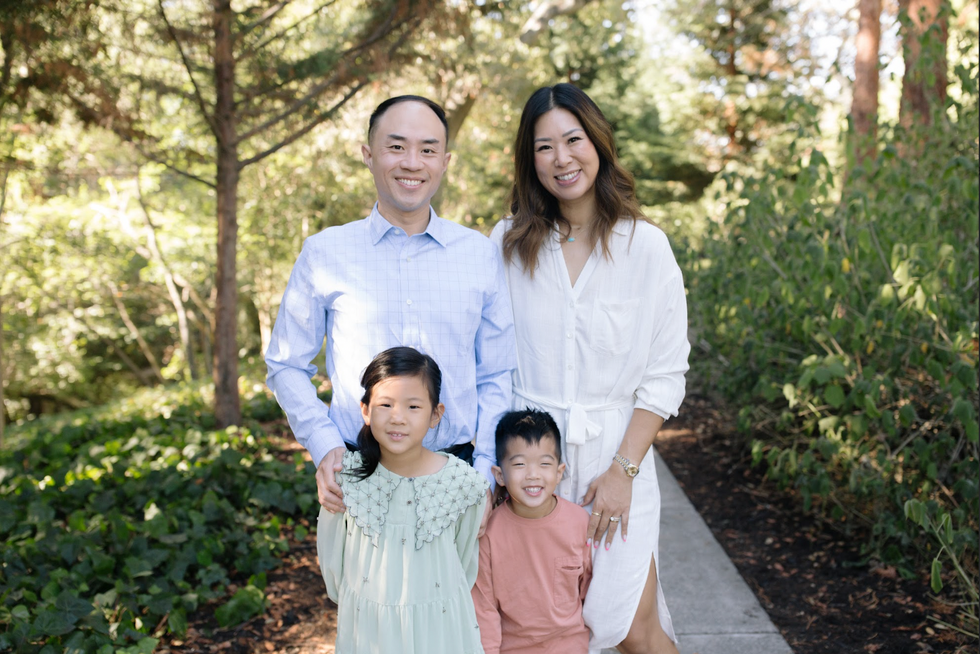 Kat, all grown up with her own familiy
As she makes her own kids the exact same curry dish (okay, maybe a leaner cut of beef, and organic veggies…but otherwise exactly the same!) Kat finds a whole new appreciation for the recipe, knowing how hard her mom worked to even make it happen.
Kat was lucky to have grown up with a meal to look forward to each night. Other kids aren't so lucky. 1 in 8 kids currently experience food insecurity in the United States. But there's an opportunity to decrease those numbers.
For every O Organics product you purchase, the company will donate a meal to someone in need through the Albertsons Companies Foundation—for up to a total of 28 million meals.
Is there a dish from your childhood that you've longed to rekindle with? You could do like Kat does and give it an O Organic twist. Luckily, the O Organics brand has a wide array of affordable ingredients, so creating healthy swaps is easier than ever. Plus, you can provide nourishment to another family at the same time.
Just think—the next meal you prepare could make all the difference to someone else. If every meal tells a story, that's certainly a story worth telling.