Sponsored
Easy, organic recipes for under $5 per serving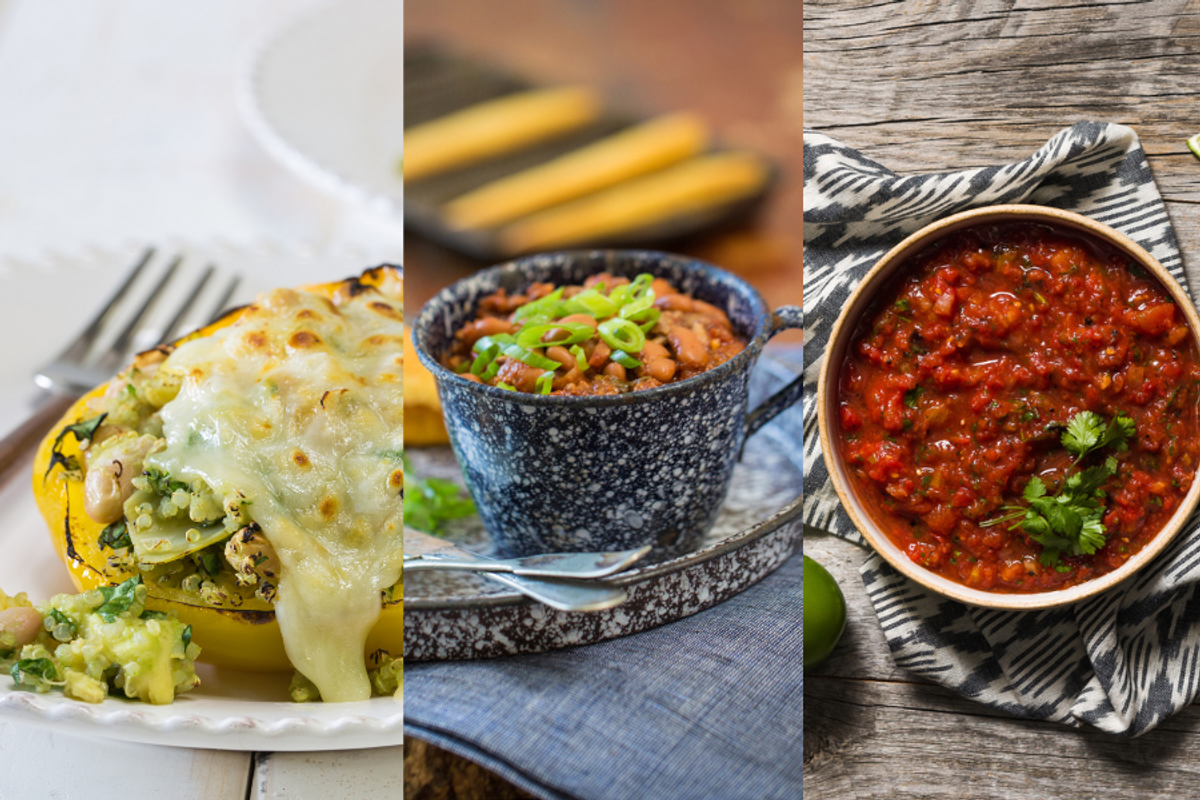 All photos courtesy of Albertsons
True
Summer is officially over, which means we're looking for any excuse to get together and watch a game or grill outside in the cooling temperatures.
The thing about hosting though is figuring out what to feed your guests—especially with rising prices all around. And frankly, everyone is sick of pizza.
---
Albertsons has you covered with fresh, organic ingredients to create delicious meals that cost under $5 per serving to create. The philosophy of their O Organics® product line is "NON GMO. AND YES GTF (Great Tasting Food)."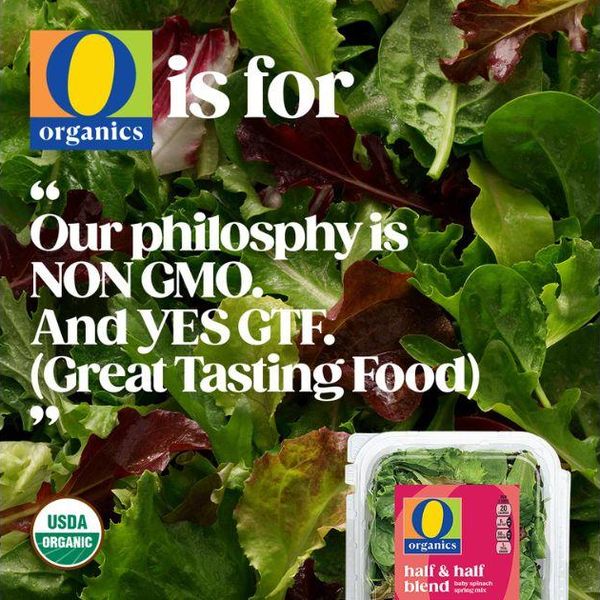 All photos courtesy of Albertsons
Eating organic is good for your body and the planet, but it doesn't have to break the bank. By following a few suggestions, you're almost guaranteed to impress whatever crowd you're serving: friends, family, colleagues, even a romantic interest.
You've got this in the bag, friend—so create a party playlist and get your cutting board ready.

Starting with appetizers, Roasted Tomato Salsa is a crowd favorite. It's versatile and easy to customize and can be served with eggs for a festive brunch or with tortilla chips as a cure for the munchies while everyone waits for the main course. There is some prep work involved, so we recommend making the salsa ahead of time and storing it in the fridge. While the recipe doesn't specifically call for organic tomatoes, organic Roma tomatoes can be swapped in or out, depending on your mood.
Another option is to pick up a few bags of O Organics® baby carrots, cherry tomatoes, celery and cucumbers to make a crudite tray. For a main course that is sure to please a crowd, Killer Beef Chili costs less than $3/serving to make, and can easily be morphed into taco salad if desired.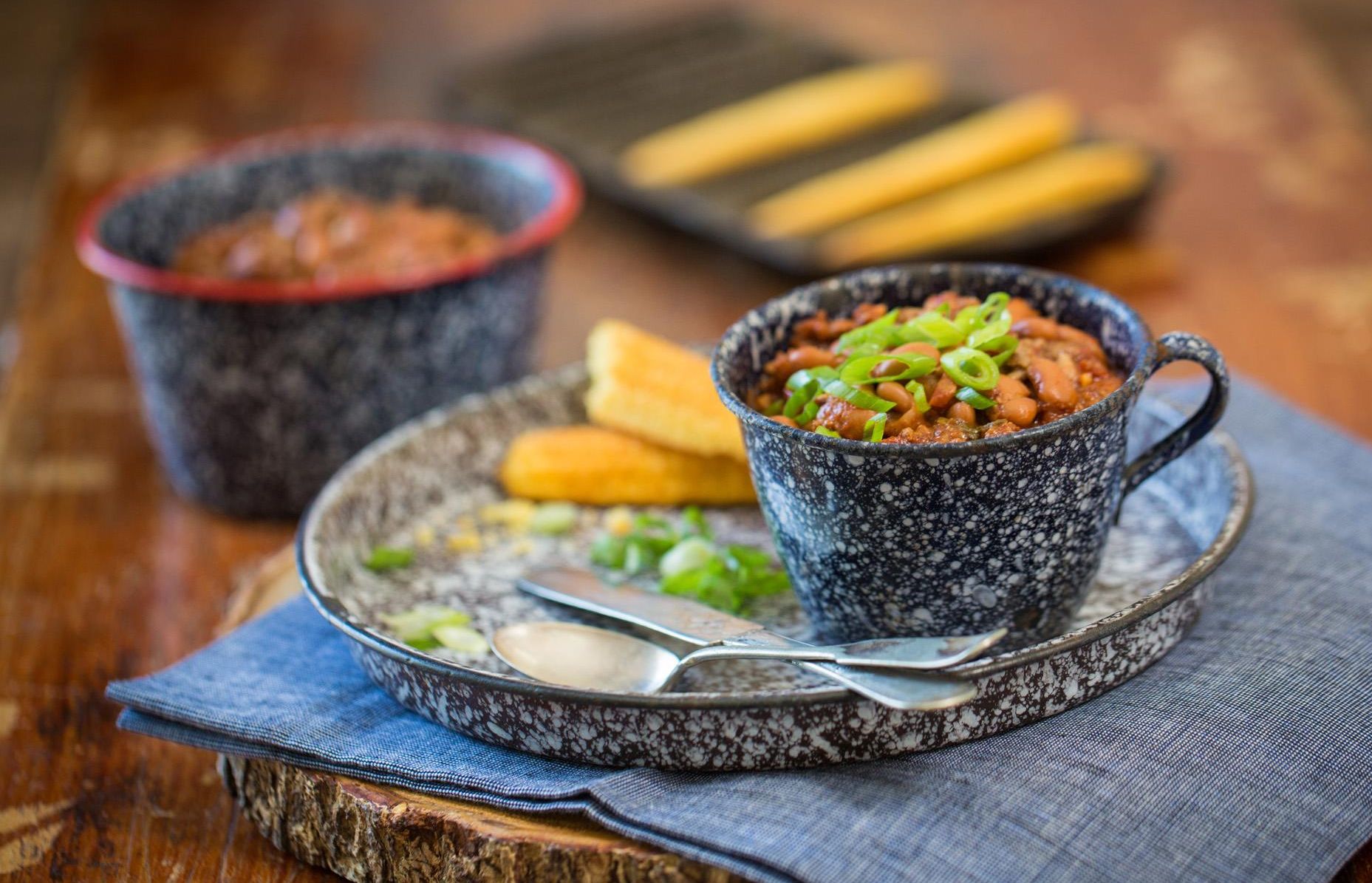 Main Ingredients
1 lb. lean (93/7) O Organics® ground beef
3/4 teaspoon kosher salt (divided into 1/2 tsp. and 1/4 teaspoon)
1/2 teaspoon black pepper
3 garlic cloves (minced)
2 tablespoons chili powder
1 (6 ounce) can O Organics® Tomato Paste
2 (15 ounce) cans O Organics® Pinto Beans
2 cups fresh pico de gallo (from produce section)
2 cups water
Cooking Instructions
Step 1
Spray a 5-quart pot with nonstick cooking spray. Over medium high heat, brown ground beef, seasoning with 1/2 teaspoon salt and black pepper, about 4-5 minutes.
Step 2
Add garlic into beef and cook for about 30 seconds. Push all ingredients to one side of the pan and add chili powder to the cleared side. Stir to toast the seasoning, about 30 seconds. Add tomato paste to chili powder and toast, stirring constantly, about 2 minutes.
Step 3
Add remaining ingredients, stirring thoroughly to combine. Reduce heat to medium low, cover and let simmer for 10-12 minutes.
Step 4
Remove from heat and add remaining 1/4 teaspoon salt. Serve.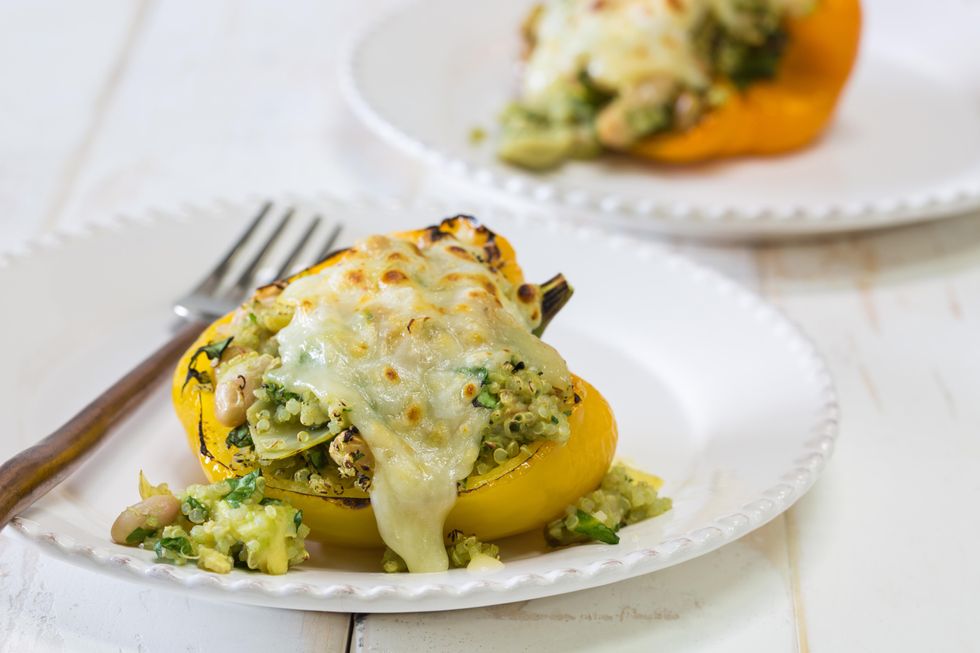 Don't like beef or beans? No problem! Try our Spinach & Artichoke Quinoa Stuffed Peppers. These stuffed peppers make a great vegetarian main dish (to make it vegan, remove the cheese), and add cheery pops of color to any table. Pair with a simple salad and crusty bread, and it's a whole meal.
Main Ingredients
3 bell peppers (any color)
1/2 cup O Organics® cooked quinoa
1 cup O Organics® baby spinach (chopped)
1/2 cup O Organics® cannellini beans (drained and rinsed)
1/2 avocado (diced)
1 clove garlic (grated)
1/2 cup quartered artichoke hearts (roughly chopped)
1/4 teaspoon kosher salt
1/2 cup shredded mozzarella cheese (plus more for topping)
Cooking Instructions
Step 1
Preheat oven to 450º. Cut bell peppers in half and remove seeds. Spray both sides lightly with olive oil spray. Place cut-side-down in a 9x13 baking dish. Bake for 10 minutes.
Step 2
In a medium bowl, combine all other ingredients with 1/2 cup of the cheese. Remove peppers from oven and scoop quinoa mixture into bell peppers. Top each with a tablespoon of shredded cheese.
Step 3
Turn oven down to 350º. Cover dish with foil and place back into oven for 15 minutes, until cheese is melted and quinoa mixture is hot.
If you're looking for a few easy (or complicated!) side dishes, or maybe you're thinking about hosting a lunch rather than a dinner, all you have to do is use the search bar in the Albertsons recipe database where you'll find not only shopping lists, preparation instructions, and more, but you can also create a profile to order groceries for a fast and easy pickup.
From desserts to breakfast to lunchbox,
O Organics® products
are more than organic, it's flavorful food that you can't get enough of. Always grown without synthetic pesticides, O Organics produce is farmed to conserve biodiversity, USDA certified organic, and always non-GMO. Get to your nearest Albertsons today and load up! No Albertsons in your area? You can also find O Organics® products exclusively at Safeway, Vons, Jewel-Osco, ACME, Shaw's, Star Market, Tom Thumb, Randalls, and Pavilions.