Culture
Andy Grammer's new song for his mom and daughter is so sweet—as is the story behind it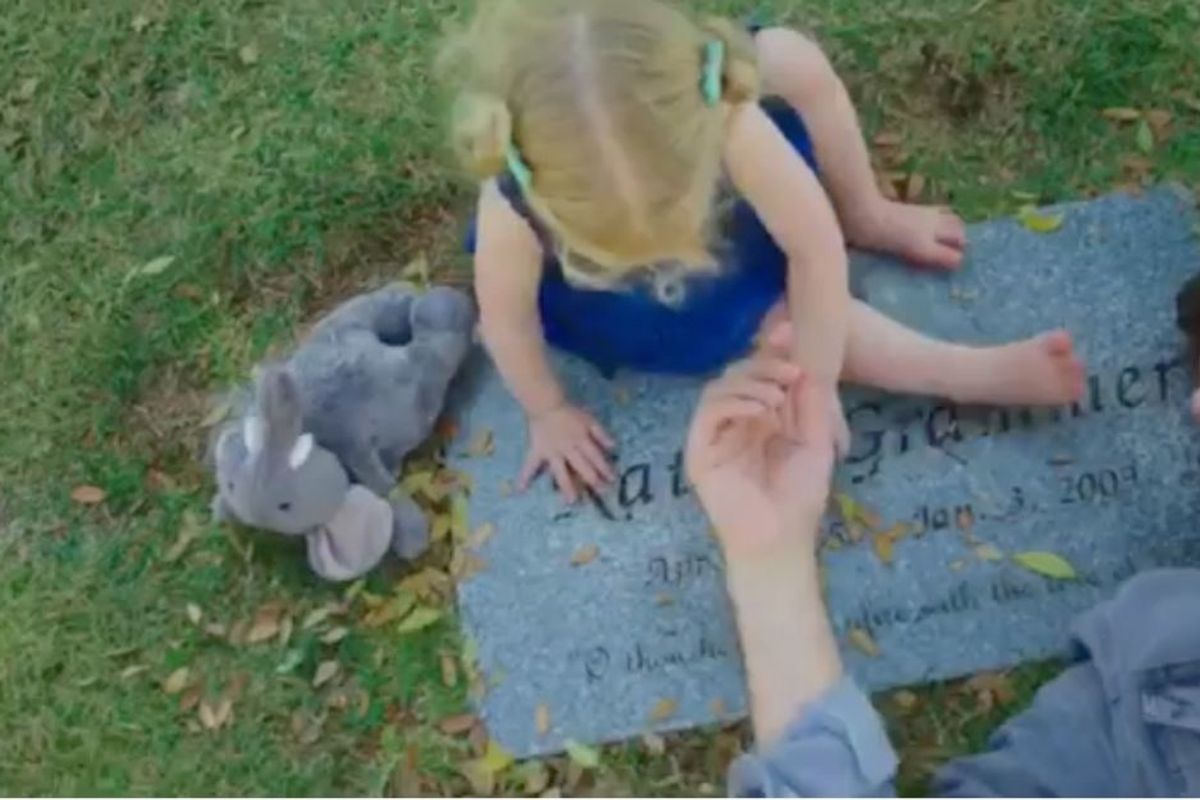 Andy Grammer, the pop singer and songwriter behind feel-good tunes like "Keep Your Head Up," "Back Home," and "Don't Give Up on Me," has a new album out—and it is seriously fabulous. Titled simply "Naive," Grammer says it's "all about how seeing the good in todays world can feel like a rebellious act."
"I wrote this album for the light bringers," Grammer shared on Facebook. "The people who choose to see the good even in the overwhelming chaos of the bad. The smilers who fight brick by brick to build an authentic smile everyday, even when it seems like an impossible thing to do. For those who have been marginalized as 'sweet' or 'cute' or 'less powerful' for being overly positive. To me optimism is a war to be fought, possibly the most important one. If I am speaking to you and you are relating to it then know I made this album for you. You are my tribe. I love you and I hope it serves you. Don't let the world turn down your shine, we all so badly need it."
Reading that, it's easy to think maybe he really is naive, but Grammer's positivity isn't due to nothing difficult ever happening in his life. His mom, Kathy, died of breast cancer when Grammer was 25. He and his mother were very close, and her life and death had a huge impact on him.
---
Grammer has written about his mom in his music before. But a new song that he wrote for his mom and his 2-year-old daughter, Louie, called "She'd Say," comes with an incredible story. The song is all about what Grammer's mom would say to his daughter if she were alive, and OH MY HEART. First, check out some of the lyrics:
You never got to meet your grandma, did ya?
Every night, I got you kissing on her picture
Cuts me up that you will never listen
To the sweet, sweet sound of her voice
I could tell you she was quite the mixture
Of a mama and a shaman and a fiery pistol
Truth is, she's right there in you
She's a part of you, you don't have a choice
My dear, you will feel her
In your mind, you will hear her
And if she could use words, use words
She'd say "You're beautiful, but don't you overplay that card"
She'd say "You're spiritual, so don't ever forget that part"
She'd say "You are so much stronger than you even think you are
Let your heart, let your heart lead the way"
That's what she'd say
Then grab a tissue, watch the video, and read what Andy wrote about how the song came about.

"I know I might lose some people with this story but sometimes life is unexplainable. This song is by far the strangest most mystical artistic experience I have EVER had. My wife got me a phone call with a medium as a gift. Quickly into the call he said "your mother is coming through and she wants you to write a song to your daughter, she wants it to be from her about everything she'd say but can't be there to say." Honestly whether I'm fully in on this or not that's just a great idea. Also my mom was a huge Paul Simon fan, especially the Graceland album he did with the South African male choir LadySmith Black Mambazo. So when I heard they just happened to be performing in Los Angeles the week I wrote the song it started to get downright eerie. I chased them down, blew up her photo, put it up in the studio, and tearfully explained myself to the choir. They huddled together and just started singing "I miss my mom" in ZULU, it was otherworldly. For the rest of my daughters life she will have this love letter from her grandma that she never got to meet. If my mom were here, this is definitely what She'd Say."
Chills, right?
If you loved that (I mean, how could you not?) you'll also love this poem Grammer wrote for his dad called "My Father Does Not Care." He performed the spoken word piece onstage between songs on his last tour, and decided to make it into a video as well.
Clearly, Andy Grammer was raised by wonderful parents. In a world of people chasing all the wrong things, it's wonderful to see someone using their talents to spread light and goodness.