Heroes
Solving world hunger is complicated. This brilliant solution is one we haven't seen yet.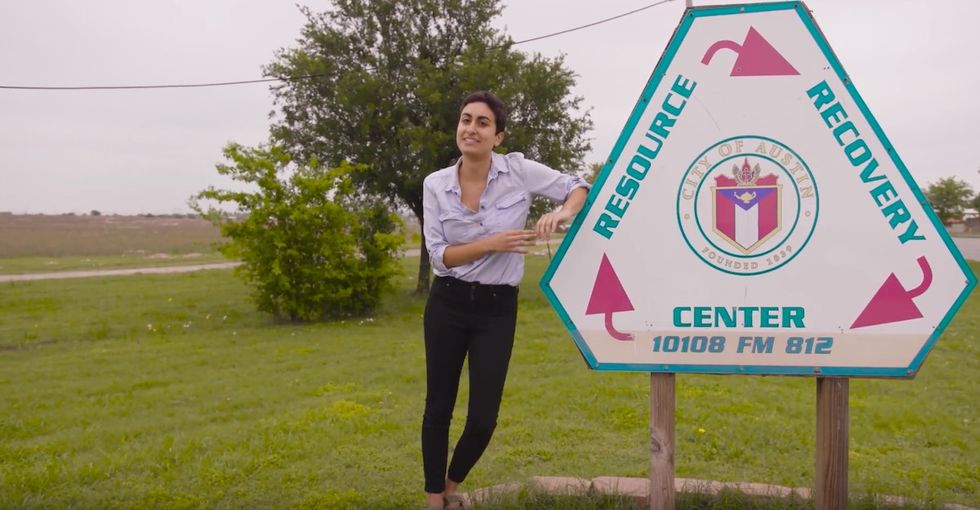 True
General Mills Feeding Better Futures
Would you eat food grown on top of a landfill? Your first reaction may not be the right one.
Right now, you're probably feeling a little grossed out. Who could ever imagine that food grown on top of a dump could be edible?
But here's something even more sobering to consider: one in eight Americans struggle with food insecurity.
---
Food deserts are a huge contributor to that statistic. These are remote places (often rural) where local produce isn't readily available. Few grocery stores sell fresh food there, they don't have farmer's markets (something many of us are used to in metropolitan areas) or community vegetable gardens.
That's where Joy Youwakim comes in. She discovered an innovative approach to growing produce while she was a senior at The University of Texas at Austin which could help solve the problem of food deserts across America (and maybe the world). And yes, it involves landfills.
There's no denying we need to change the way we grow food, and we have to do it quickly. Produce grown on landfills may be a solution.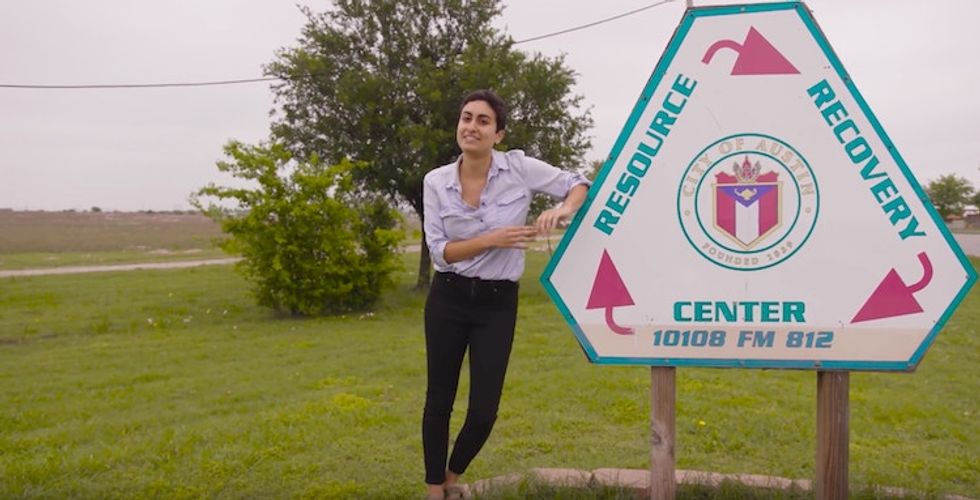 Joy Youwakim. Photo courtesy of General Mills.
Youwakim's worked hard to create ideas for sustainable agriculture that will feed as many people as cost-effectively and efficiently as possible.
The idea to grow food on top of a landfill came to her when she spent a summer working with the Texas Commission on Environmental Quality. When a colleague showed her an image of a local landfill, she was surprised by its appearance — it looked more like a dirt hill than the piles and piles of garbage that we often see at the local dump. Her first thought was unorthodox to say the least: "We could grow food on top of it."
The response she got from her professors wasn't encouraging. In fact, Youwakin's idea was soundly rejected from the beginning. She was told that her project was untenable.
But Youwakim's drive to solve hunger helped her push forward, past the rooms full of "no's."  She spent the next 13 months making phone calls and writing proposals to make her landfill garden dream a reality.
In the end Youwakim was given permission to use the landfill as a test site for growing produce. And, eventually, she was able to harvest lettuce, onions, Calendula flowers, radishes, cantaloupe, cucumbers, bell peppers, and eggplants. Not a bad haul. And when you consider that one landfill (390 acres) is projected to feed up to 32,000 people with 1.7 million pounds of food, her results seemed like a significant step in the right direction.
Today, Youwakim's poised to take her work and education even further. General Mills and their Feeding Better Futures program helped make it possible.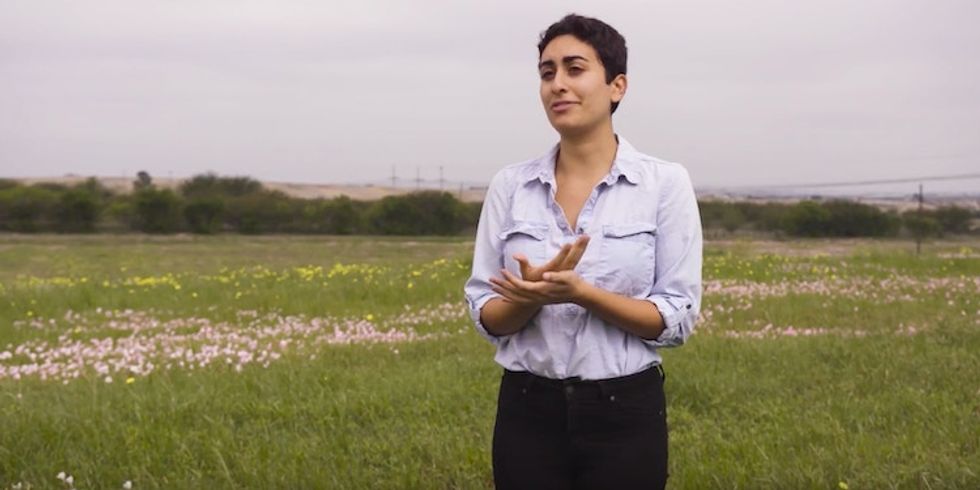 Photo courtesy of General Mills.
In 2017, Youwakim was a finalist in General Mill's Feeding Better Futures Scholars Program, a competition that gives youths aged 13-21 a chance to solve today's most pressing food problems. They're partnering with young adults across North America to support in-action solutions for hunger, food waste, and sustainable agriculture.
Becoming a finalist meant that Youwakim could really propel her work forward. The industry leaders that General Mills connected her to helped her center and focus her motivation. And the money she was awarded allowed her to accept a USDA scholarship to work towards a Master's in Agriculture, Environment and Sustainability studies at UT Rio Grande Valley — something she hadn't been able to consider before.
"Even with the scholarship for Graduate School, I don't think I would have been able to [go] without that financial security," she says.
Youwakim says that it's often hard for younger people to believe they can make a difference. "We think, 'Oh, I just can't. Everything is pre-decided for me,'" she explains. Her project is a testament to that being patently untrue. It's taught her to expect more from herself and push in even when the going gets tough.
"We have a ton of possibilities," she says. "If you're willing to fight for something, if you're willing to make enough phone calls and argue enough for it, it can totally happen, and probably be bigger than you."
Do you have a creative idea like this for ending hunger? General Mills wants to hear from you.
[rebelmouse-image 19398159 dam="1" original_size="750x1125" caption="Photo by Bishka Nguyen on Unsplash" expand=1]Photo by Bishka Nguyen on Unsplash
If you live in North America, are 13-21, and have a solution to fight hunger, reduce food waste and grow food more sustainably, you could win $50,000 to turn your dreams of affecting change into reality. One grand prize winner will receive the cash scholarship, mentorship from industry leaders, and a chance to present their project at the Aspen Ideas Festival. Two finalists will receive $10,000 to kick start their projects.
There's no question. You're needed in this fight:
"Hunger is very complicated. If hunger was easy to fix, it wouldn't be a problem today. It's really complex and political. It has many layers," says Youwakim.
"If you have an idea, and you want something badly enough, you truly can have it.  It was really just me and the landfill for a while until I applied for the scholarship, and then there was all of this response. It's important to believe in yourself and what you're doing. Everything else will follow."
To learn more about Joy Youwakim's project, check out the video below.