Culture
Selena Gomez opened up about her family's migration story. "It is a human issue."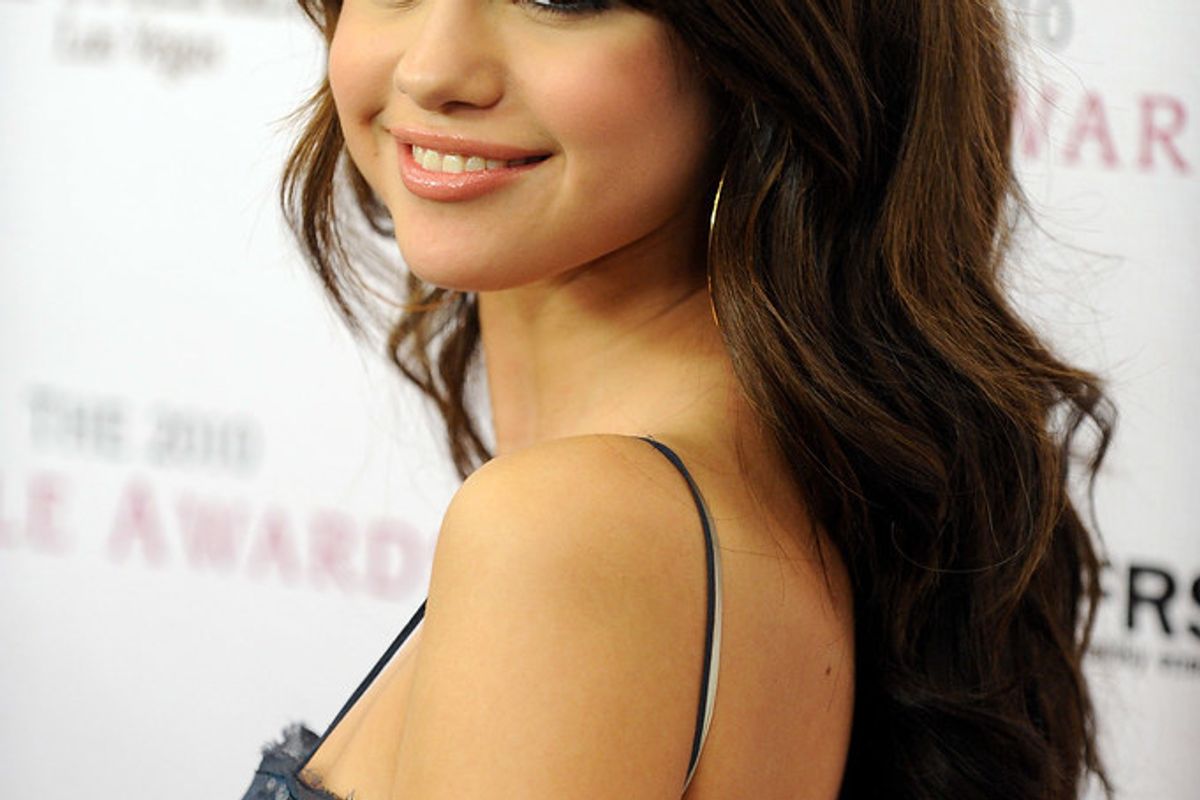 In 2017, there were 11.6 immigrants from Mexico living in the United States, 43% of which were undocumented. In that same year, Mexicans were deported 192,334 times. The people who make up the statistic are often reduced to just that, numbers on a piece of paper. Selena Gomez, the grand-daughter of immigrants from Mexico, used her position to draw attention to the people impacted by policy in an op-ed for Time. "In the 1970s, my aunt crossed the border from Mexico to the United States hidden in the back of a truck. My grandparents followed, and my father was born in Texas soon after," she wrote. "I never forget how blessed I am to have been born in this country thanks to my family and the grace of circumstance. But when I read the news headlines or see debates about immigration rage on social media, I feel afraid for those in similar situations. I feel afraid for my country."
---
The issue has been politicized, which means it's become polarizing. Gomez argued immigration shouldn't be reduced to Right or Left talking points. It should be about people. "[I]mmigration goes beyond politics and headlines. It is a human issue, affecting real people, dismantling real lives. How we deal with it speaks to our humanity, our empathy, our compassion. How we treat our fellow human beings defines who we are," Gomez wrote.
Gomez didn't advocate for a specific solution, acknowledging the complexities of the issue. However, she did advocate for one major change – that we listen to those who bear the brunt of the burden. "I understand it's flawed and that we need rules and regulations, but we also have to remember that our country was formed by people who came here from other countries. It's time to listen to the people whose lives are being directly affected by immigration policies. It's time to get to know the individuals whose complex stories have been reduced to basic headlines," she wrote.
Gomez's concerns prompted her to executive produce "Living Undocumented," a docuseries following eight immigrant families who are, as the title suggests, living in this country undocumented. The show, which is available for streaming on Netflix, follows families from different countries with different stories who are all united by the same experience.
While Gomez acknowledged her fears, she says fear should never hold anyone back. "Fear shouldn't stop us from getting involved and educating ourselves on an issue that affects millions of people in our country. Fear didn't stop my aunt from getting into the back of that truck. And for that, I will always be grateful," she concluded her op-ed.
History is influenced by people, not the other way around. It's about time we start thinking about the actual stories that contribute to our national debates, rather than just the debates themselves. There are faces and names behind the issues.