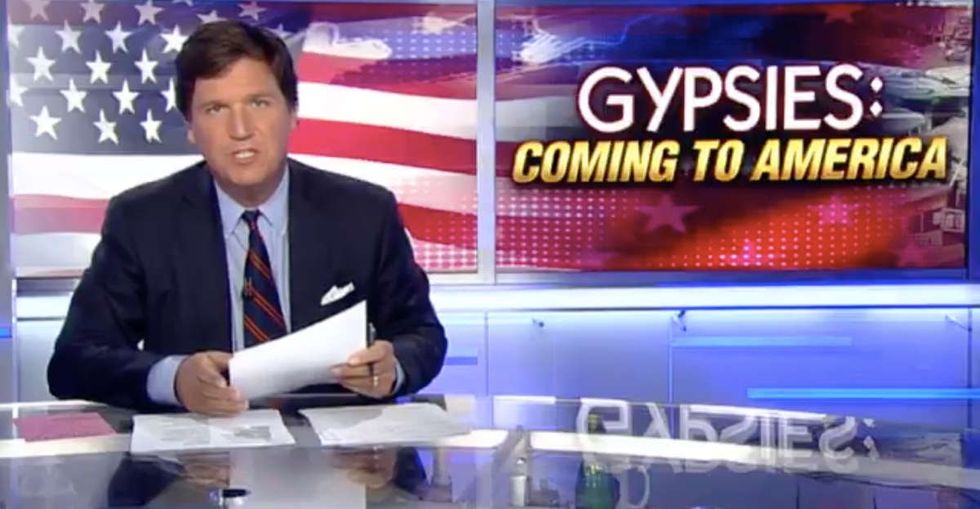 On July 17, Tucker Carlson aired an inflammatory segment entitled "Gypsies: Coming to America," about rising tensions between residents of California, Pennsylvania —a small borough near Pittsburgh — and a group of Roma who recently settled there.
Carlson noted that about 40 "gypsies" are "seeking asylum, saying they suffered racism in their native Romania," and they were placed in the town "by the federal government," only to spurn local culture by engaging in "public defecation" and slaughtering chickens in view of residents.
"Gypsies" are settled in a small Pennsylvania town... and locals complain of them going to toilet in the street and… https://t.co/393ndjN5UY

— Tucker Carlson (@Tucker Carlson)1500339738.0
It was an ugly segment, recalling some of the worst of anti-Roma propaganda. Unsurprisingly, it was based on a wildly ungenerous reading of the facts.
---
Carlson could have spoken to actual residents of California, Pennsylvania. He could have asked some of the recently arrived Roma about their struggles to communicate and integrate. He could have brought on an immigration expert to weigh in on the pros and cons of resettling members of a vulnerable population inside a different small, insular community.
Instead, he interviewed George Eli, a documentarian of Romani descent, who told Carlson that he "just learned of [the situation] through your producers."
"Immigration and immigrants are one thing," Eli said, admitting he was speculating. "But these people, they seem to be a little bit of not following the law."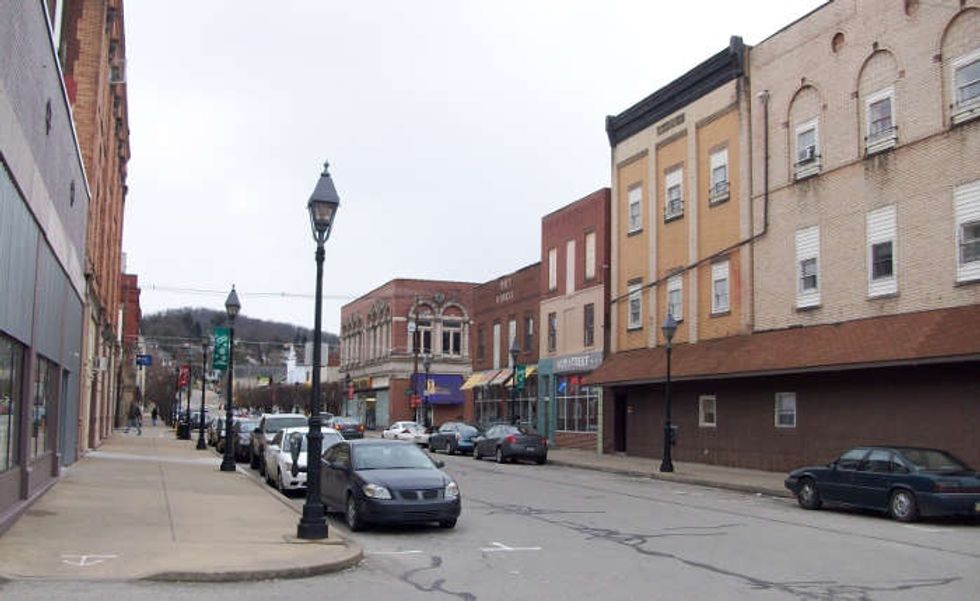 Photo by David McNew/Getty Images.
Hate crimes against Muslims in April and June increased over 90% over the same time period in 2016, according to a Council on American-Islamic Relations analysis, amid President Trump's attempt to ban citizens of seven Muslim countries from entering the United States.
Rather than whipping up fear, we should be focused on finding solutions for all involved — citizens and immigrants alike.
Striking a balance between welcoming newcomers and preserving local traditions is not easy, and it rarely occurs without conflict. It happened during the wave of Irish immigration in the 1840s and the wave of immigration from Southern and Eastern Europe in the late-19th and early-20th centuries. It's happening now.
But history demonstrates figuring out how to live together is not only possible, in many ways, it's inevitable.
Despite Carlson's incendiary commentary, its seems at least some of the residents of California, Pennsylvania, are well on their way there.
Update 7/27/2017: In an interview, George Eli explained that he took the interview to "educate" Carlson's audience and dispel stereotypes about American Roma, and he disagrees with the segment's portrayal of the California, Pennsylvania, families.
The documentarian, who co-chairs an effort to increase representation of American Roma in media, believes that some of his message got through, even if Carlson expressed other negative views about the community, "He did say, on camera, in front of his millions of viewers, 'Yeah, the Roma are not violent,'" Eli says. "To me, that's a win."