Education & Information
North Carolina principal wows with rendition of 'I Will Always Love You' to outgoing seniors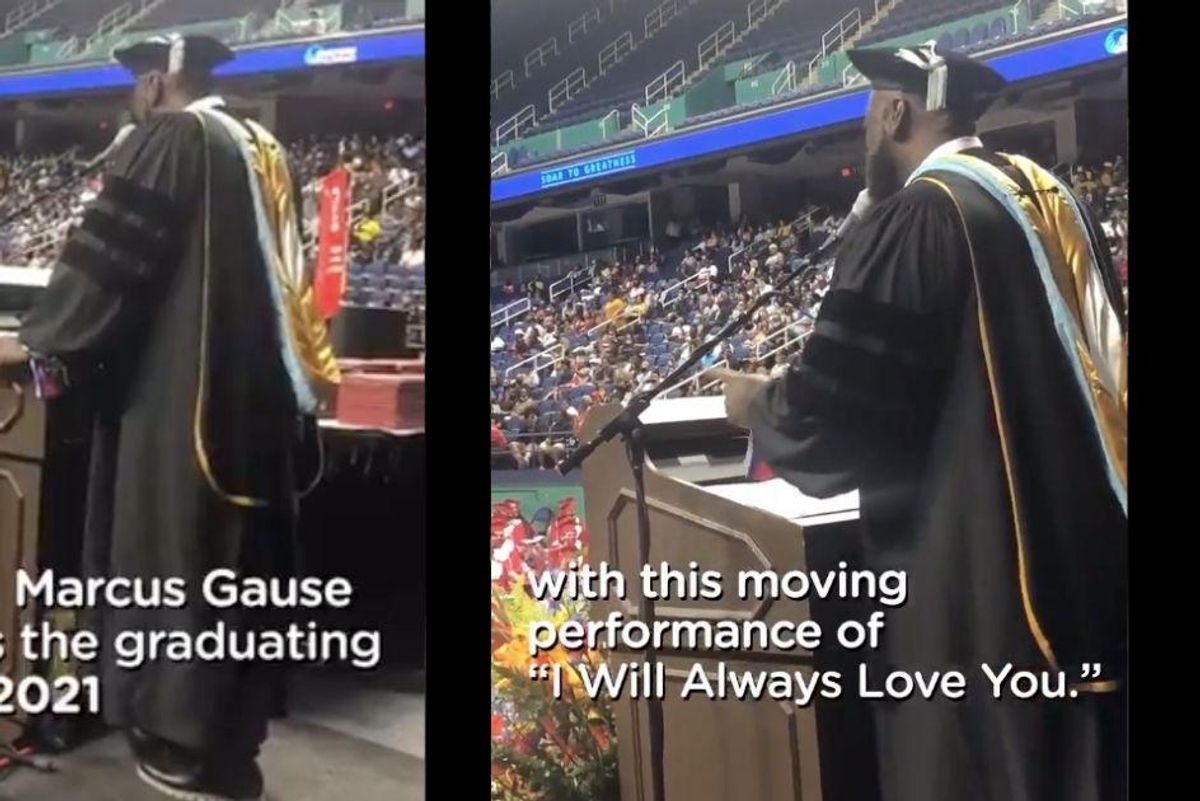 Goodable/Twitter
Most principals give heartfelt speeches to the outgoing senior class at high school graduations. Most principals do not, however, sing a heartfelt song to them as they prepare to make their way in the world.
North Carolina principal Marcus Gause did just that, singing an impressive rendition of "I Will Always Love You"—a song written by Dolly Parton but most famously performed by Whitney Houston—to the students leaving his care. Not only is his a capella perfomance at the podium sweet, but the man can seriously sing.
---
In North Carolina, this principal stood at the podium on Graduation Day. Instead of just a speech, he performed Wh… https://t.co/EmmHpdTBDo

— Goodable (@Goodable) 1623283115.0
The graduating class of T. Wingate Andrews High School in High Point cheered on their principal as he crooned to them and pointed to them repeatedly, changing the words "my darling, you" to "my Red Raiders, you." They knew he was singing directly to them as he sang, "I hope you have all you've dreamed of, and I wish you joy and happiness. But above all this, I wish you love."
Even North Carolina's Attorney General, Johs Stein, praised Gause's performance, tweeting, "Mr. Gause has just raised the stakes for every NC principal this graduation season," North Carolina Attorney General Josh Stein tweeted Wednesday.
Gause told ABC News that he was a bit nervous because "nobody sings behind Whitney Houston and the greats like Dolly Parton." However, he said, "the lyrics were really what I was trying to portray to my students."
"One of the things that the pandemic has really taught us is that we need more love, that students know that we love and care for them," he added.
Indeed. Beautiful performance with a beautiful message for your students, Principal Gause.
Principal sings 'I Will Always Love You' in farewell to students | WNTyoutu.be