popular
Best cover ever? Guy sings Whitney Houston's 'I Will Always Love You' to stunned crowd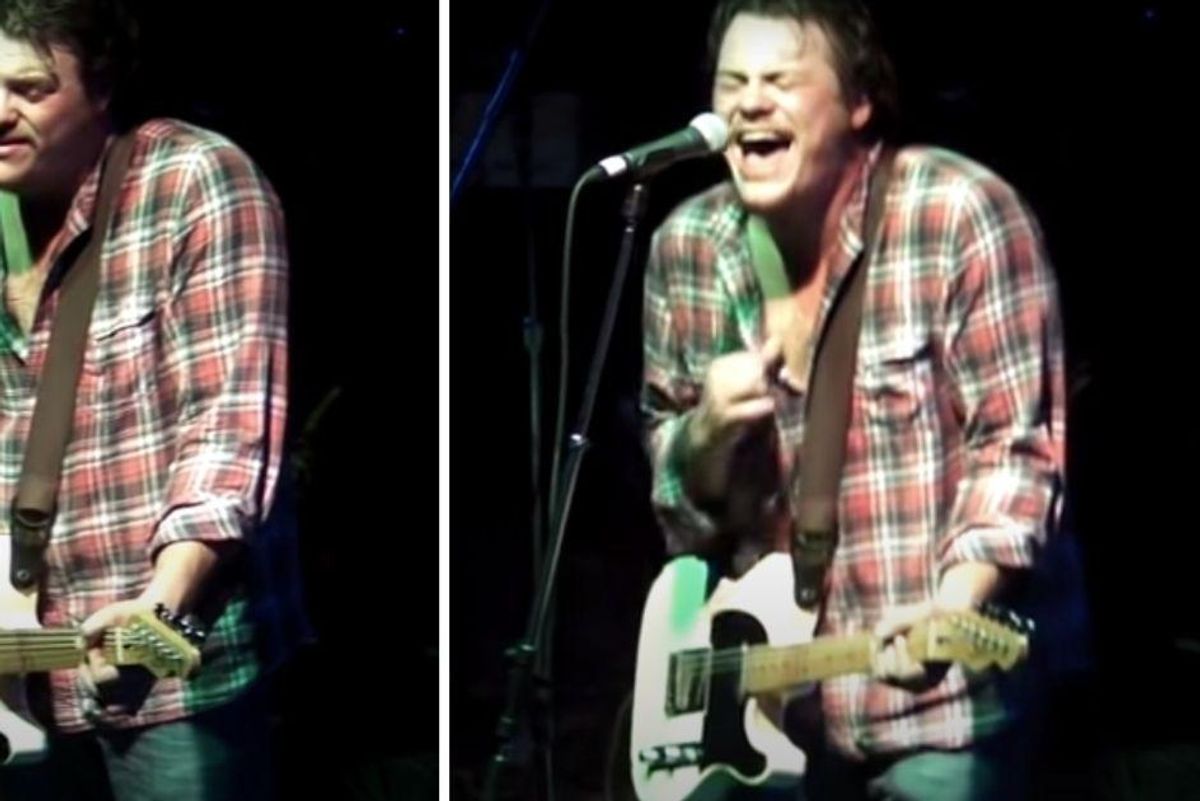 It takes guts to take on a song that was made famous by a powerhouse voice, and most people honestly shouldn't be that gutsy. You want to sing a Mariah Carey song? Good luck. Celine Dion? Rethink it. How about a Dolly Parton epic made even more famous by Whitney Houston? Oh, honey. Just no.
So the idea of a guy with a lone guitar smashing a rendition of "I Will Always Love You," complete with some of Whitney Houston's vocal stylings—especially a guy in a flannel shirt singing live on a small stage—just seems so unlikely. And yet that's exactly what Josh Weathers did in 2011 when he performed the song at Dallas's Kessler Theatre. With a capacity of 150 to 500, few people got to actually see this performance live, but thankfully the theater posted it on YouTube, where it's had more than 2.6 million views.
Weathers explains before singing the song that his mom had loved the movie soundtrack for "The Bodyguard," which included "I Will Always Love You." He said it was his mom's birthday that day, and though she was no longer here he wanted to sing it for her. And that he did, with simple beauty, power, and emotion.
Just watch:
---
Josh Weathers at The Kessler Theater in Dallas, Texaswww.youtube.com
Weathers has incredible control of his vocals in this song that's notoriously difficult to sing. And while the Whitney Houston version includes a sweeping orchestral arrangement behind it as it reaches the most powerful sections, Weathers only has his lone guitar. And it works. That chord change. That falsetto. Phew.
Here's to talented and skilled musicians constantly blowing us away.