Sponsored
How electric cars can become more accessible for all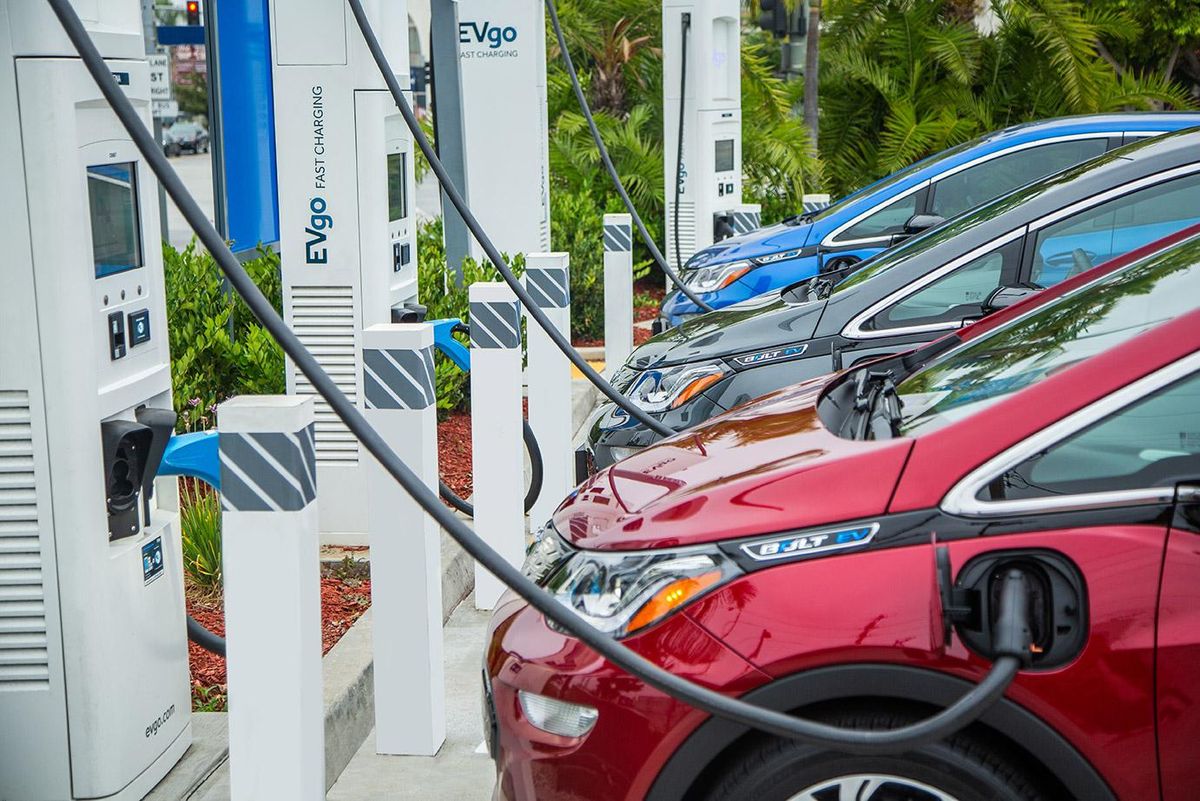 Courtesy of General Motors
True
Electric vehicles are no longer lofty, futuristic goals—they're here and they're growing in popularity. There are currently more than 650,000 battery-powered and hybrid electric cars on the road in California alone and that number is only expected to grow, both in the state and across the United States as a whole. In fact, according to industry analysts, sales of electric cars and SUVs are expected to hit record levels in 2021.
Shifting to electric vehicles and using more renewable energy sources is believed to be a big step towards creating a more sustainable future for all. Some companies are beginning to pave this path, like General Motors who has committed to30 new electric vehicles by 2025. EVs eliminate tailpipe emissions – thereby improving the air we all breathe. Since air quality issues can disproportionately affect the health of people of color and lower-income neighborhoods, this emissions reduction can have a larger social impact.
Electric cars have historically been known as luxury vehicles and therefore thought to be out of the price range for most people. It's expensive to buy a new car—any new car—and the average sticker price of an electric car is $19,000 higher than an average gasoline-powered vehicle. Even though you can generally recoup this upfront cost over time because EVs can be cheaper to operate with no fueling and lower maintenance costs, some people just can't come up with the money upfront. To help more people afford an EV, GM is working through a joint venture withLG Energy Solutions to reduce battery cell costs to help make EVs more affordable to new buyers.
Many also believe that EVs won't support their lifestyle thinking they need to be charged regularly. However, today's EVs have an industry average range ofabout 250 miles – much more than in the past. For those who can charge their vehicles nightly at home, this range is plenty for everyday driving needs. It can become a bit more challenging for those who drive long distances or don't own a garage.

For those drivers, charging may seem like another barrier to ownership. EV chargers are not always easy to find and are not yet evenly distributed across the United States. For city dwellers, without a garage or charging access at home, that are reliant on public charging stations, this can be challenging. Theresimply aren't enoughpublic charging stations (yet) in cities such as New York.
There's good news though: GM is working with EVgo to triple the size of the country's largest public fast-charging network by adding more than 2,700 new fast-charging stalls in the US by the end of 2025 so that more people can have access to fast charging. (Even better, all of these new chargers will be powered entirely by renewable energy.)
To continue breaking down these barriers, companies like General Motors are taking huge strides to help make EVs more accessible to everyone by investing $27 billion into electric and autonomous vehicles over the next five years. With specific investment in their new Ultium battery technology, which is capable of charging fast, running long, and fitting every type of vehicle, from crossovers and sedans to SUVs and trucks.
The new Ultium batteries are made up of large, pouch-style cells that can be stacked horizontally or vertically, allowing them to optimize energy storage and layout so they can be used in different-sized vehicles. They will also be capable of powering an EV with a GM estimated range of up to 450 miles on a full charge — which is way more than the current industry average of 250 miles—though of course range will vary depending on temperature, terrain, battery age, vehicle model, the load it's carrying, and maintenance.
Once EVs become more available and more practical to own and use, they can become more accessible to everyone, no matter where they live. EVs are one way to make the world a cleaner place and with companies like GM removing barriers to ownership, more of us can make a difference toward zero emissions and help create a better planet for all.