Health
Psychologist breaks down why cruises are good for our mental health
Popularity has surged since the pandemic. There's a reason why.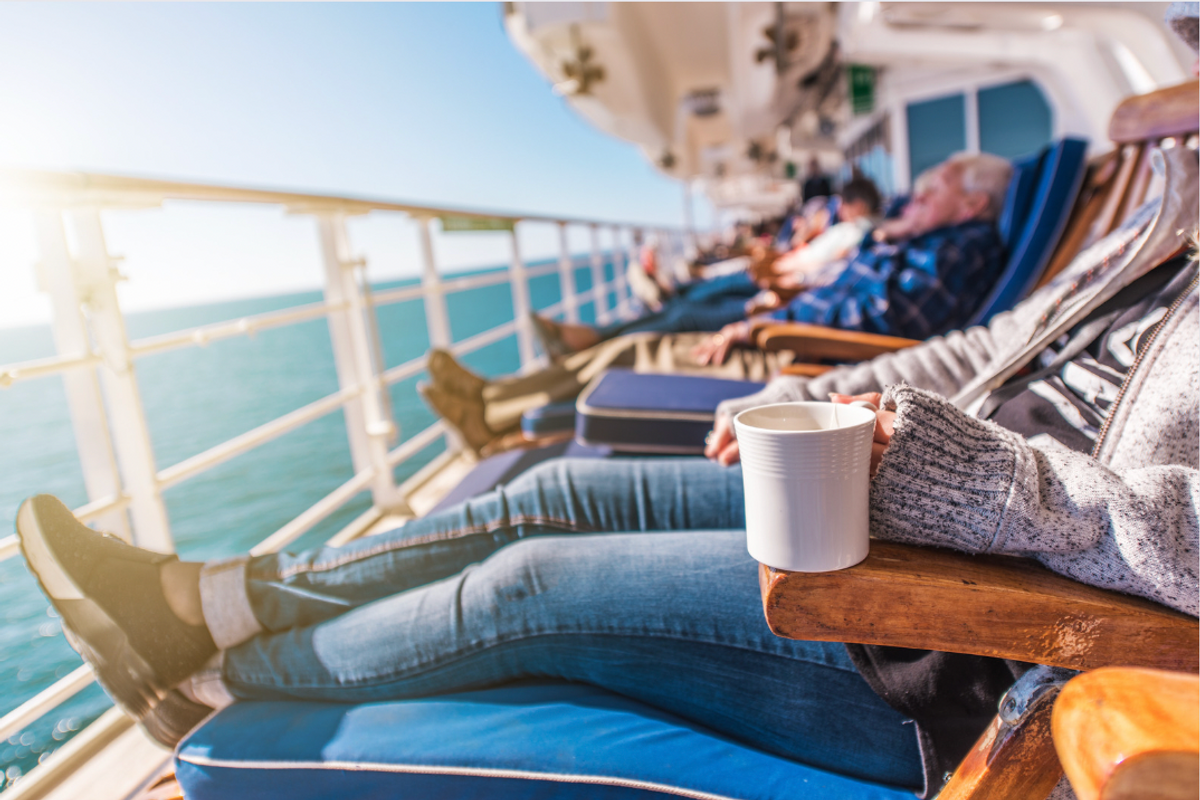 Canva
Cruise life might have taken a hiatus in 2020 (along with everything else), but post-pandemic business is booming. There are more people embarking on cruises than even in 2019, according to the Cruise Lines International Association (TIME). And with overall prices that are lower than a lot of mortgages and rents, many folks opt to cruise full-time.
So…is it just the competitive prices calling us to sea? The promise of adventure, perhaps? Or is it simply the 24-hour buffet that makes it so intriguing?
A psychologist and cruise enthusiast has some compelling thoughts.
---
In her essay written for Psychology Today, Mary McNaughton-Cassill, PhD, argues that while cruises "may not be for everyone," they do provide many psychological benefits that improve our mental health.

For one thing, cruises offer the luxury of pure leisure time, which McNaughton-Cassill says "Americans are starved for."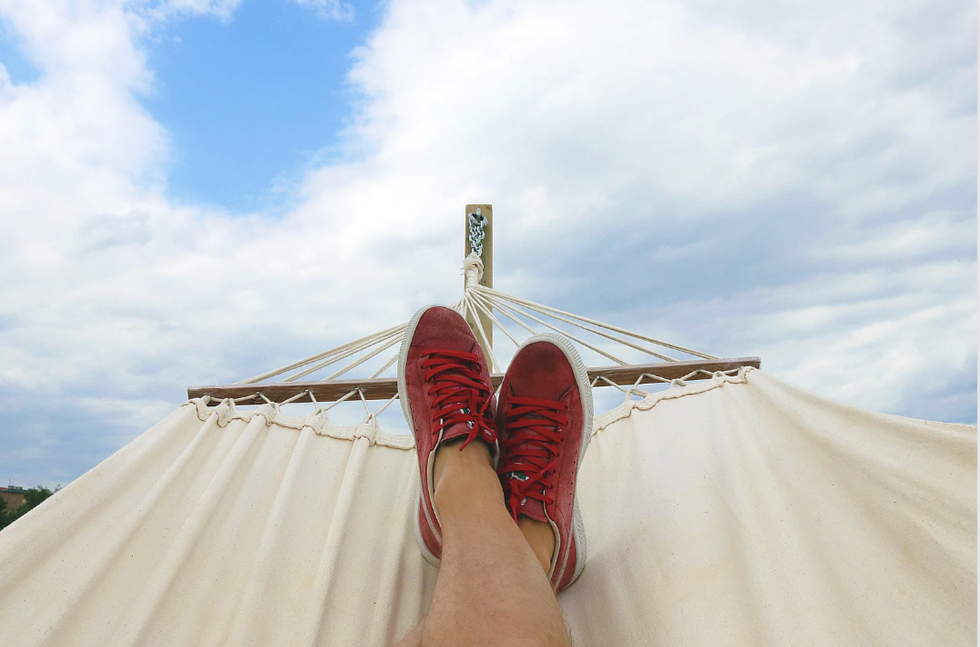 You can hear the silence in this picture.
Canva
And she has a point. When was the last time you didn't have to use up precious mental energy wondering how dinner was going to be taken care of, who would watch the kids, whether or not anything needs to be cleaned, etc., etc. Even on our regular "days off," many of us just spend it catching up on ignored chores (aka "housework). In a world where burnout and errand paralysis are very, very real, it's no wonder why having everything taken care of is a grand fantasy.
Second, McNaughton-Cassill explained that going on a cruise all but forces someone to be without their phone for a bit, which helps ease feelings of loneliness.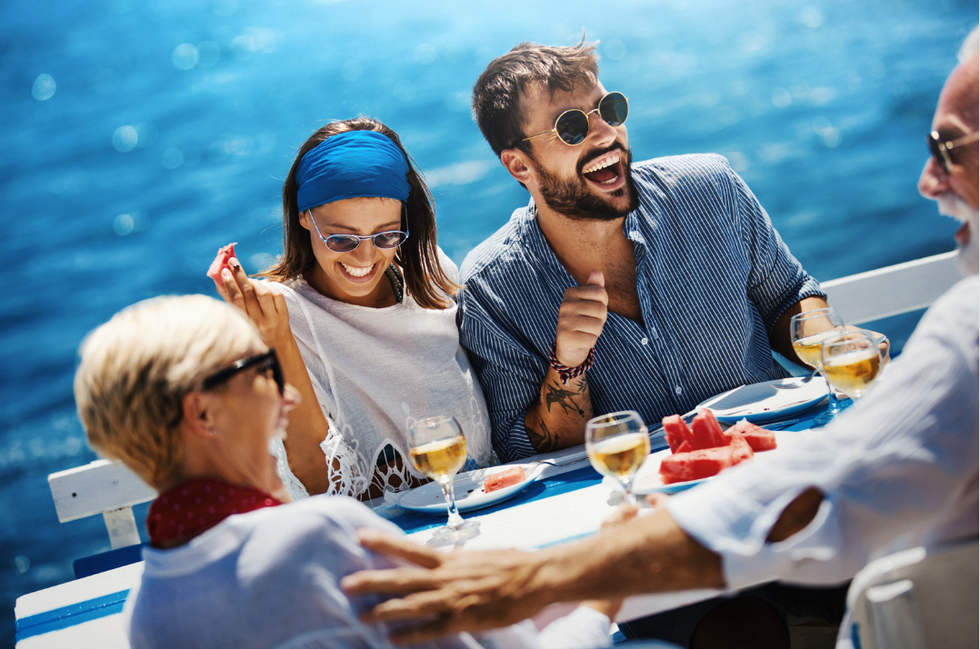 It's nice not to be lonely.
Canva
Loneliness might have been an issue exacerbated by the pandemic, but it certainly existed before that—and has been on the rise since the 1970s. We know that technology is a double-edged sword in this arena, offering us constant contact through endless pings and social media but often very little community.
But while out at sea, where wi-fi is hardly worth the high price, you can put the phone away without a second thought, and instead enjoy the simple pleasure of connecting with new people. Everyone from the staff to the servers to your fellow travelers get to know you by name, which is a stark contrast to the social cut-off-edness of "real life."
And for the introverts for whom this scenario sounds like a nightmare, you have the permission to bask in the sweetness of your own thoughts during your social media detox…which honestly could probably still help with the loneliness thing.
Lastly, McNaughton-Cassill notes that going on cruises exposes us to two very therapeutic things most of us get too little of—music and nature. We know that both are good for our physical and mental well-being, and cruise travelers, as they soak up the sun, enjoy the ocean waves, listen to live bands and maybe even dance a little, are certainly exposed to all kinds of these natural remedies.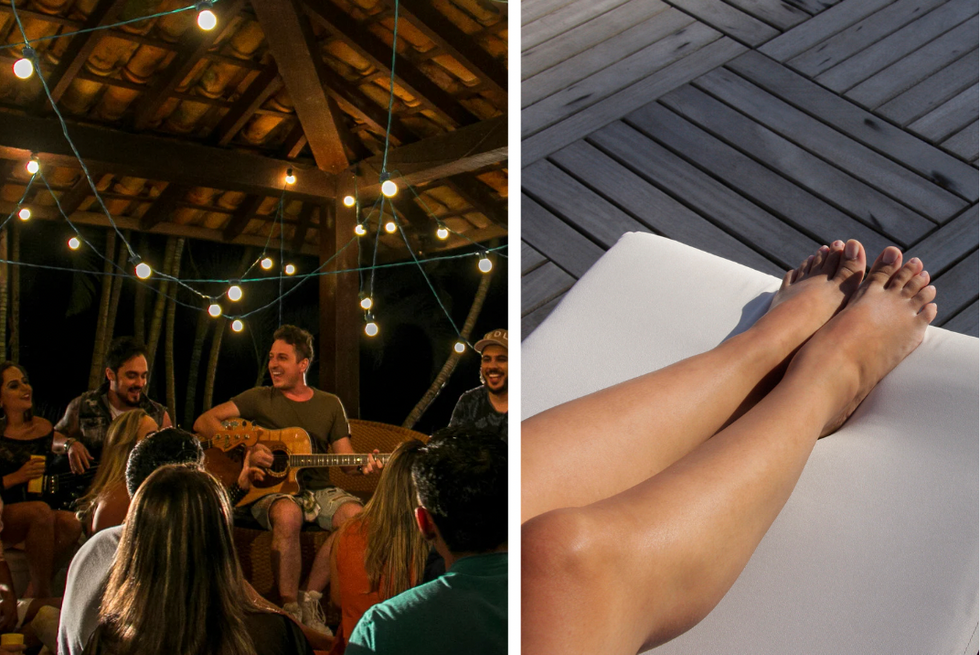 Sunbathe by day, dancing by night.
Canva
It makes sense that in our busy, jam-packed lives, the thought of getting multiple needs met all in one go would be attractive to many people. But even if that sweet cruise life isn't the right fit for you, finding ways to actually relax, unplug and nourish the soul are so very important. Hopefully if reading this didn't inspire you to buy a ticket, it at least reminded you to book that overdue massage or slip back in that favorite book for a few hours.