Well Being
Dietitians are calling out WW's Kurbo app for promoting unhealthy eating habits in kids, but is it as problematic as they think?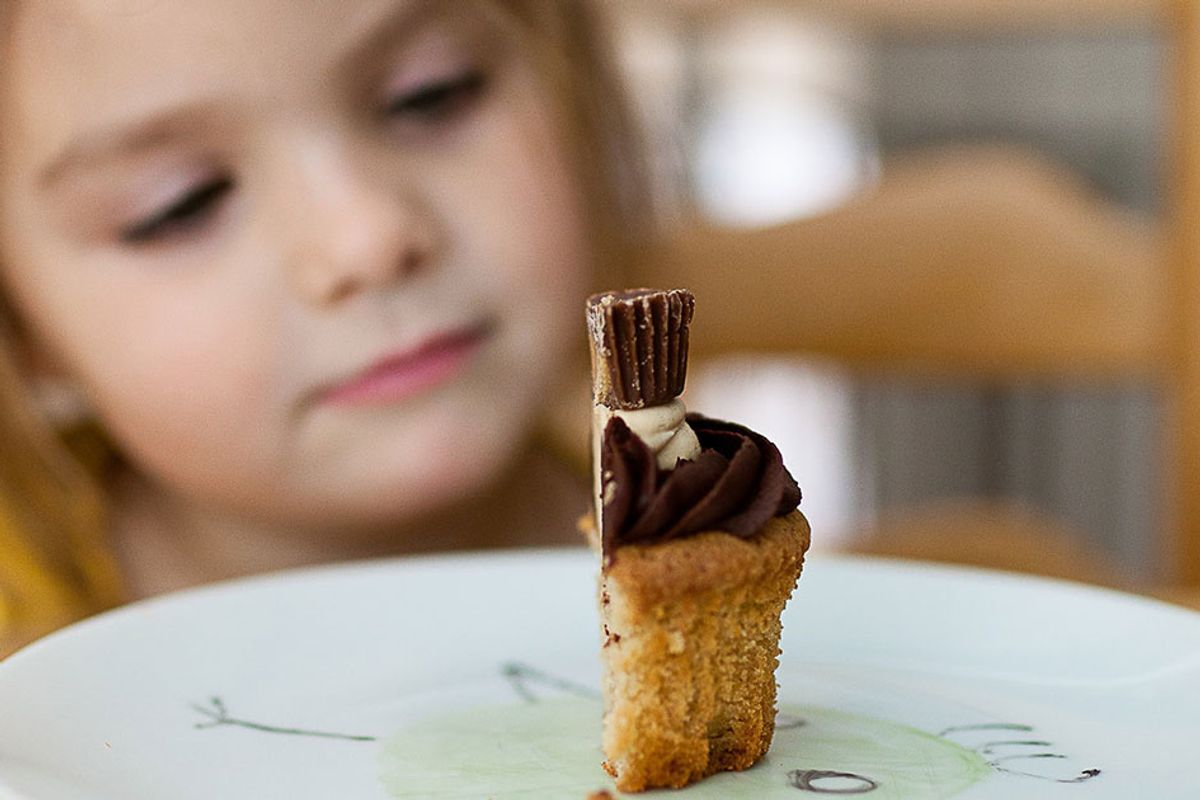 Photo by Danielle MacInnes on Unsplash
There's a difference between dieting and being healthy, and often times, overattention to what you consume can lead to disordered eating. Eating disorders are dangerous and can affect anyone, but they're especially concerning in adolescents. Which is why WW (formerly Weight Watchers) is facing intense criticism for its new app, Kurbo, targeted toward kids ages eight to 17.
The app uses a traffic light system to tell kids which foods are a "green light" and can be eaten as much as they want, which foods are a "yellow light" and should be consumed with caution, and which "red light" foods they should probably avoid.
It seems like a simple system to teach kids what's good for them and what's not, but it regulates kids' diets in an unhealthy way. Gaining weight is a normal, healthy part of child development. Putting on a few pounds means your body is doing what it's supposed to do. While the app classifies foods with too much fat or calories as "red," children need to consume some of these foods to develop their brain.
WW is calling the app "common sense." As Gary Foster, the chief science officer of WW, puts it, items in the red foods category "aren't foods that should be encouraged in kids' diets, but they also shouldn't be vilified or demonized, and there has to be a system that's simple and science-based that highlights that so everyone in the family can understand."
---
But nutritionists are concerned Kurbo will promote an unhealthy relationship with food. "This doesn't teach 'healthy eating.' It teaches restricted eating. It teaches kids that some foods are good, but most are bad, as kids are very literal in their thinking. It sets kids up for a battle between their brain and growing bodies. It perpetuates disordered eating, thinking and behavior that may have lifelong implications in vulnerable populations," Megan McNamee of Feeding Littles wrote on Facebook. McNamee grew up in a Weight Watchers house and feels it gave her an unhealthy relationship with food.
The National Eating Disorder Association (NEDA) also expressed concerns over Kurbo: "While we acknowledge the good intentions of researchers working to develop programs to keep children healthy, we must point out the serious risks associated with an app that requires kids to track everything they eat and self-report their weight and behaviors. We encourage parents who may be considering this app for their children – and adolescents thinking of using it themselves – to seriously consider the potential risks," the organization said in a statement.
The app also encourages family participation, however it can put children in a position where they're dieting to please their parents. On top of that, studies have shown parents of overweight children already know which foods are good or bad for their kids.
While the Kurbo app in its current state is problematic, some experts argue that it's a step in the right direction toward helping curb childhood obesity. According to Dr. Fatima Cody Stanford, who specializes in obesity medicine, "Fourteen million children in the United States actually have the disease of obesity, and this tool might be one that we should consider with some modifications for this patient population."
However, she argues that if children are indeed using the app as a means to maintain or achieve a healthy weight, parents and possibly even medical professionals need to be involved.
"I do think using a medical professional would be helpful, but I really think that the parents really have some shared ownership here, right? So they're going to be the ones that really need to be on the ground monitoring what's going on with their children and this application if they're - if this is indeed a strategy that they take," she told NPR.
"We need to be thoughtful when you're considering using an application of this sort - and the likelihood that persons that might not struggle with obesity might utilize this to further curb their intake. And that would lead to issues like anorexia nervosa," she added.