Culture
Why you should stop complimenting people for being 'tiny'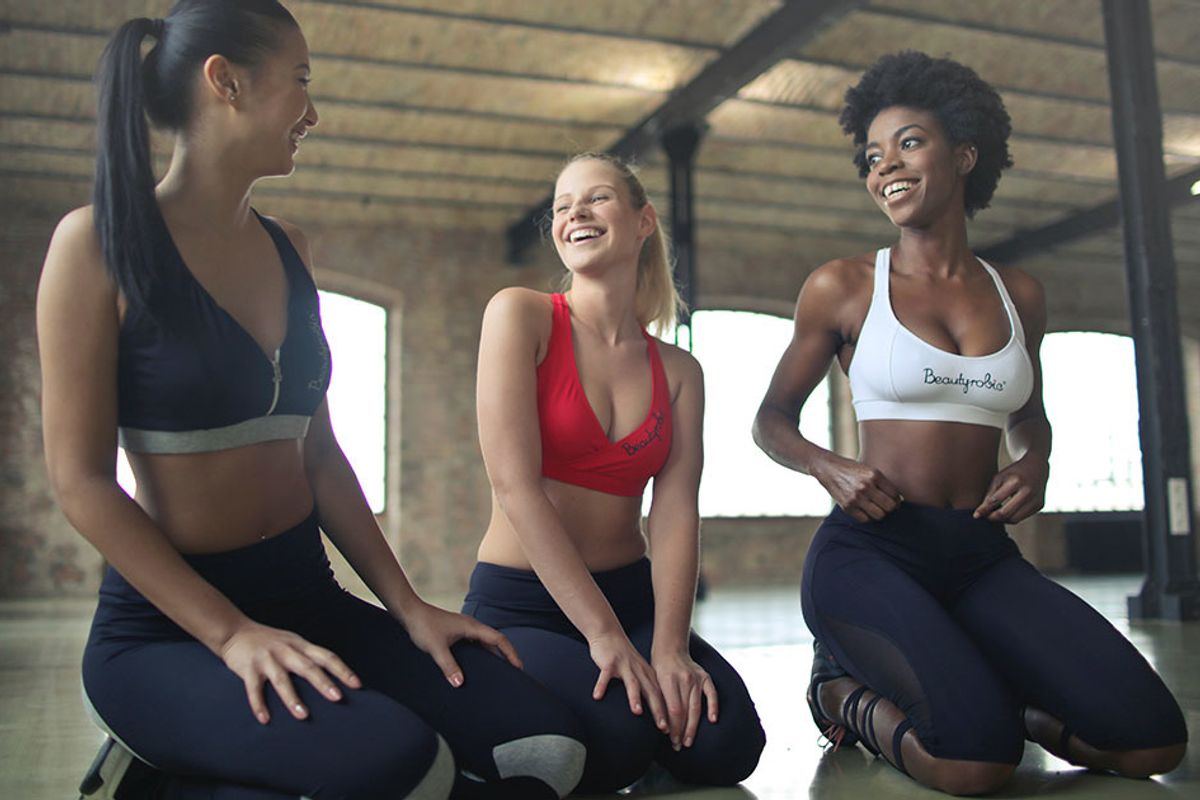 Photo by Bruce Mars on Unsplash
Returning to school after summer break meant the return of classes and new lockers, but for me it also meant heading back to basketball practice. I can't say I remember most games or practices, but certain memories still stick in my mind — and some don't even have to do with basketball at all. Like the time I was sitting on the gym floor one day before practice, lacing up my shoes, when an assistant coach on the boy's team came over to me. "Did you lose weight this summer?" he asked. "Were you trying to?" I was 15.
My teenage years, like many people's, were a time when my appearance occupied my thoughts more than almost anything else. The idea of being thinner or smaller was always appealing to me then, no matter what size I was. Given this, the idea of someone — anyone — thinking I looked smaller should have been appealing to me, but when this coach asked me that question, I remember feeling hot with an immediate wave of embarrassment. "How big had I been last year? Did I not look OK then? Maybe I should have worked out more."
The real answer to his question was that I had spent most of the summer playing competitive basketball, working out for three or four hours a day, four days a week. I hadn't really had time to focus on weight loss at all, but I guess it had happened. Suddenly, though, I was feeling like maybe I should have been more focused on it. If this person, a grown adult, had recognized that I was smaller, then obviously he recognized I was bigger before. I had room to improve, clearly, and I still had room to improve. It would be another decade before I finally learned to be content as is.
---
But if you ever find yourself in a group of women, one of the things you might notice immediately is how quickly the conversation can turn from, well, just about anything to a full discussion on everyone's bodies. Comments like, "Oh my gosh, you look so tiny!" are peppered into conversation frequently, and the expected response is almost always, "Thank you." If you're like me, and being tiny is a physical impossibility, it's hard to interpret these kind of compliments as anything but a failure on your part. It's equally hard not to overanalyze body-focused comments — especially if you have a history of disordered eating, body dysmorphia, or a combination of all of the above.
Dr. Kevin Gilliland is a licensed clinical psychologist and Executive Director of Innovation 360, an outpatient counseling service. Dr. Gilliland tells me that commenting on someone else's body is "more personal and private than most people imagine."
"Why take the risk of commenting on something that's incredibly personal and has a high likelihood of being taken the wrong way?" Dr. Gilliland says. "Whether it's height, weight, or some physical aspect, we humans often have strong thoughts (sometimes irrational) or insecurities that someone can't imagine."
In a society that praises thin bodies and often penalizes and demeans bigger bodies, the inherent assumption can sometimes be that if someone lost weight, it's because they wanted to. Even if they didn't aim to, the assumption is often that the weight loss is a pleasant surprise anyway. But the truth, as Dr. Gilliland tells me, is often much more complicated than that.
"What are some of the other reasons people lose weight? Cancer treatment, autoimmune disorder, Multiple Sclerosis, eating disorder, stressed due to working and caring for elderly parents, depression – to name a few," Dr. Gilliland says. "We don't know why people lose weight and assume it's for a good reason. It may be or it may not be. How can you tell? You can't."
I hadn't been trying to lose weight that summer when I was 15, but one comment spiraled me into thinking that even when I thought my body was OK, turns out it would still be better if I lost weight. That one comment also made me think long and hard before I commented on other people's bodies going forward, and made me hyperaware of body-focused compliments that people would make around me. When friends would compliment another friend in our group by saying something like, "Skinny mini!" I immediately thought about what it meant that I wasn't skinny. Because if being skinny is good, then logic follows that not being skinny is quite clearly bad. I don't blame people for these types of comments, though. It's ingrained in our culture that these types of compliments are, well, compliments. And it's a hard habit to break. Luckily, though, there are shifts happening.
Nutrition exercise specialist, N.A.S.M. Certified Personal Trainer, and author Liz Josefsberg tells me there are so many other things that you can compliment your friends on these days than weight — and that it's probably a good idea to stick to those.
"I advise people [to] stick to complimenting [others] for the things they do well, work well done, or things they have accomplished," Josefsberg, who is a nutrition expert for The Vitamin Shoppe, tells me. "Body image and the journey that each person is on with their own body is highly personal."
The assumption that every person, and especially every woman, simply wants to be skinny more than anything else is slowly dying out. And the less we all compliment and comment on other people's bodies, the faster that's going to go away. And the faster that goes away, the better we'll all feel about ourselves.
"... women don't lose weight for others opinions as much anymore," Josefsberg tells me. "They feel good at all different sizes as long as they are healthy. And I think that is exactly how it should be."