Identity
Victoria's Secret responds to viral song that's critical of how it caters to body stereotypes
One song could literally change how Victoria's Secret does business.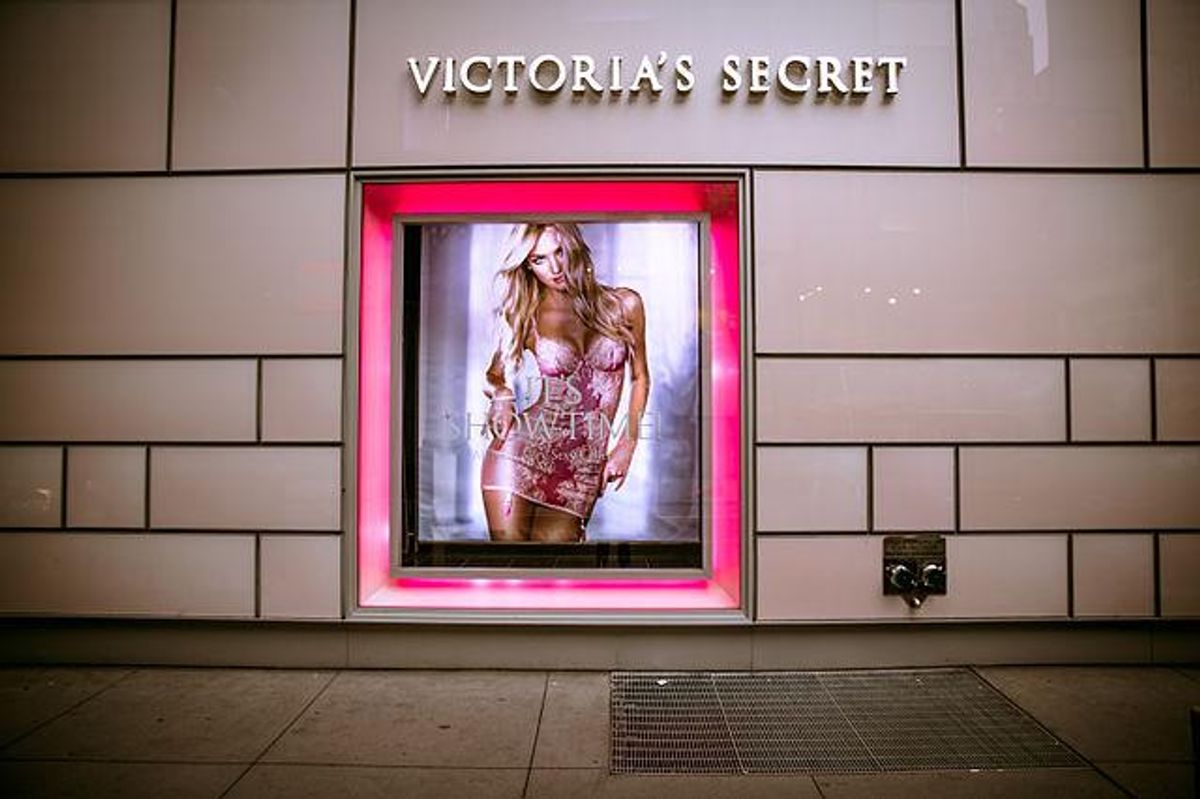 By now you may have heard the song "Victoria's Secret" by Jax, who wrote the song for a young teen girl she babysits after the girl tried on bathing suits at the famous clothing store chain.
The teen's experience was less than ideal, as she was brought to tears over mean comments about her body from other girls. In response, Jax quickly cranked out a song about what she considers the potential self-esteem harm caused by the lingerie giant and uploaded it to TikTok where it went crazy viral with more than 39 million views. It has become such a cultural phenomenon, that it even crossed over from TikTok to the Billboard charts. So, it's no surprise that the song caught the attention of Victoria's Secret PINK CEO Amy Hauk.
---
Girls and women have been perusing the racks of Victoria's Secret for decades. The yearly fashion show that depicted tall, thin models donning enormous angel wings was something to look forward to for millions of people. But for others, it was a reminder that their body type didn't fit the mold of what was deemed "beautiful" by one company's standards. That insecurity-inducing impact in advertising is exactly what the song is about and why it resonated with so many people online.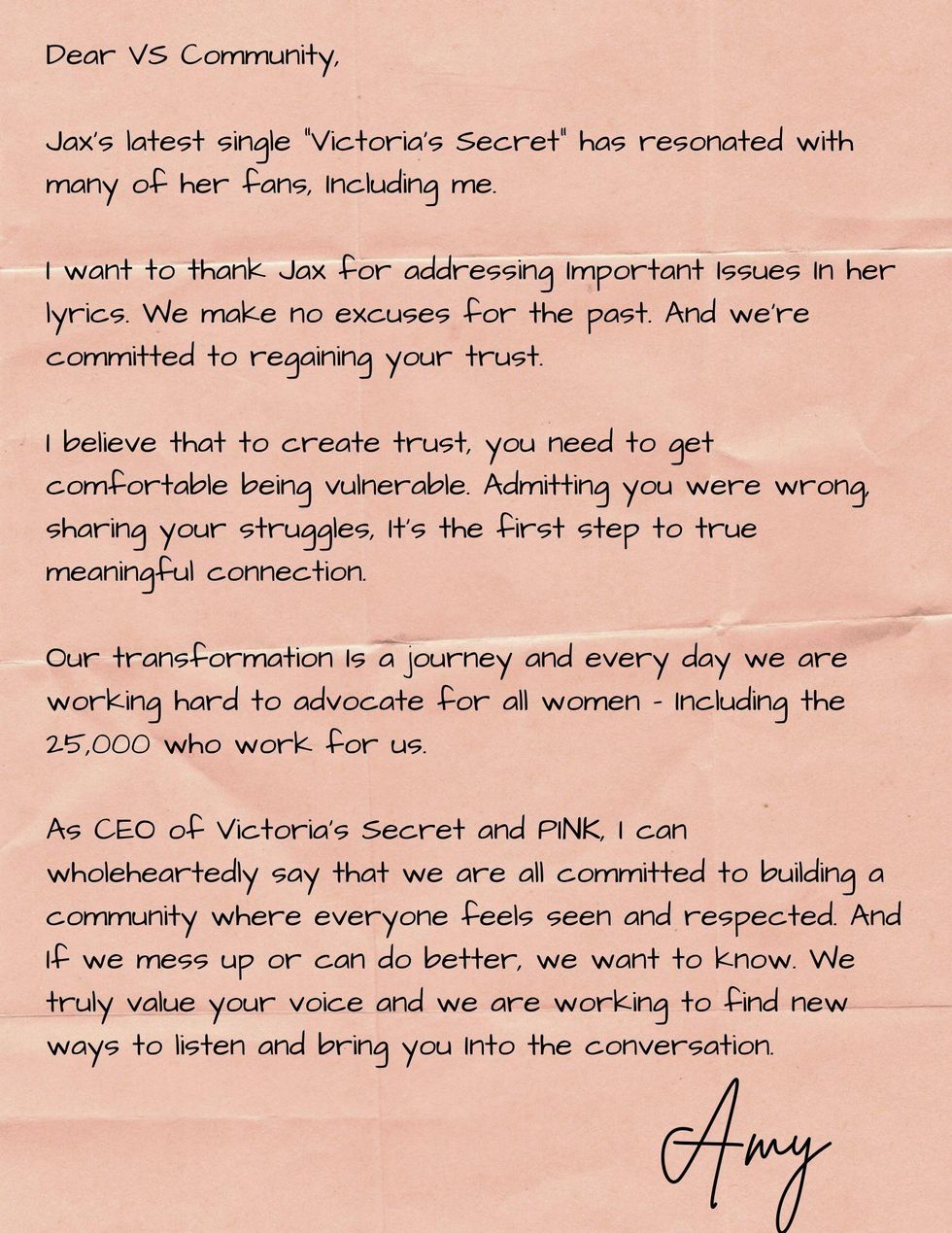 Recreation of Victoria's Secret's letter
The virility of the catchy summer bop is what catapulted the song to the attention of Hauk, who then reached out to Jax about finding a way to be more inclusive. In response, Jax turned to her 11 million followers to encourage them to put their suggestions in her comments.
Jax said in the video, "I don't feel comfortable speaking on behalf of an entire generation in a manipulative, non-inclusive marketing culture." The songwriter went on to say, "Since Victoria's Secret is paying attention to my account, I'm asking anyone who feels like they never had a voice, or ever had a say in the matter to comment on this video." She tells her followers to let the company know what they "need to feel safe and represented, and comfortable and beautiful in today's society."
The women did not disappoint. They came in, flooding Jax's comments section with suggestions on what they'd like to see. Shoelover99 commented, "We want REAL WOMEN! scars, stretch marks, tattoos, we want ALL WOMEN to feel beautiful in the product & with size inclusive."
TikTok user Heysquirrelfriend said, "How about the "older" ladies in the world? We like to feel loved and accepted too! Because our age is over 50 doesn't mean we don't feel young inside."
The overall comments section was filled with women asking for inclusivity in sizes. I'm not sure if it's Jax's song, the comments section or something that has been in the works, but a press release went out announcing more inclusive bra sizes by partnering with Elomi, an inclusive lingerie company. It includes band sizes from 34 to 46 and cups from DD to O. With this very new development, it certainly seems as if the brand is paying attention to the desires of the people wearing its products. Women everywhere are hoping the new blip of inclusivity from the brand isn't short-lived.