Heroes
Trevor Noah beautifully connects the dots to explain the current upheaval in America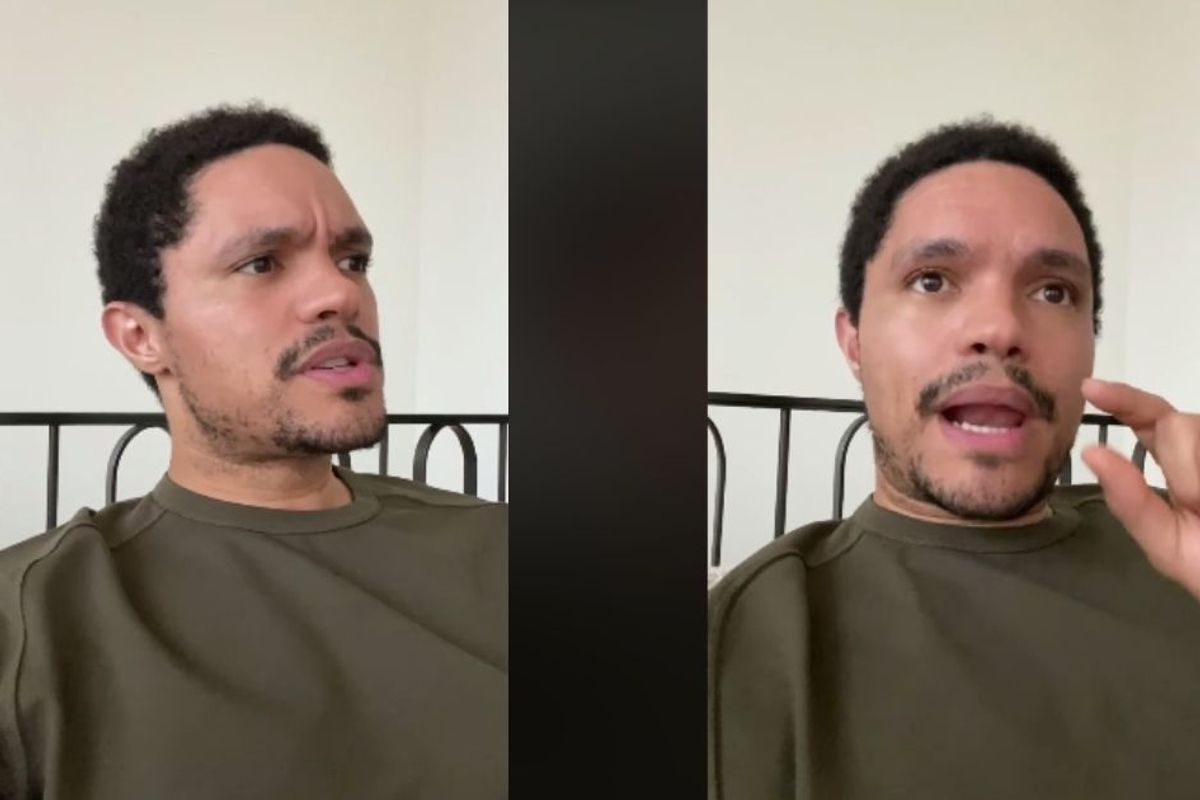 Trevor Noah/Facebook
Despite being known primarily as a comedian Trevor Noah has become an icon of social commentary in the U.S. His unique perspective growing up in South Africa during apartheid, his clearly broad and deep education on the history of America, and his ability to capture and put into words the heart of racial issues has endeared him to many Americans as a voice of understanding, reason, and compassion.
So it's not much of a surprise that Noah would have a keen take on what we're currently seeing with uprisings across the nation calling for racial justice and an end to police brutality. In a Facebook Live video, which has been viewed more than 16 million times, Noah manages to lay out the big picture that we're looking at, explain the foundation of it all, describe the reasons for people's reactions, and help us all understand one another a bit better.
---
Noah's commentary, which appears to be off the cuff, is thoughtful and nuanced—two qualities that are desperately needed as we process the complexities of race and racism in our society. In the first half of the video, he connects the "dominoes" that have fallen in the past few weeks that have led us to the moment we are in. In the second half of the video, he describes the "social contract" we all agree to that creates the society we live in, and how incidents of racial injustice and police brutality violate that contract. The people in power have to set the example of maintaining that contract, and when they don't—when law enforcement does not adhere to the laws—how can people be expected to continue upholding that contract themselves? When Black Americans continually have the principles that govern a civil society denied them, when as a community they have perpetually been oppressed—not only within society but by the powers that govern and control society—is it fair for society to expect Black Americans to maintain the social contract?
As always, he asks questions worth contemplating. The whole video is worth a listen.
Thank you, Trevor Noah, for once again holding a mirror up to America and describing in detail what we are looking at.