Sponsored
This teacher is using inclusive coloring books to encourage acceptance in her classroom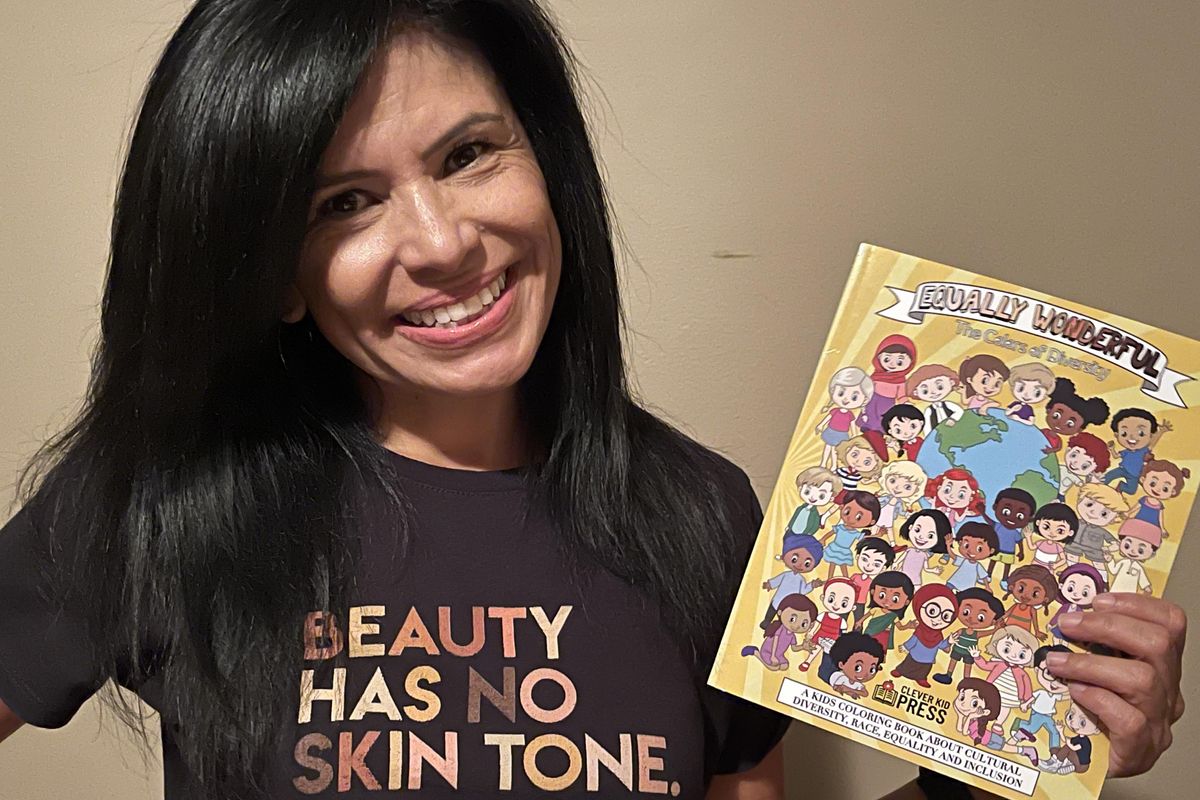 Courtesy of Ms. Lopez
True
Marcella Lopez didn't always want to be a teacher — but once she became one, she found her passion. That's why she's stayed in the profession for 23 years, spending the past 16 at her current school in Los Angeles, where she mostly teaches children of color.
"I wanted purpose, to give back, to live a life of public service, to light the spark in others to think critically and to be kind human beings," she says. "More importantly, I wanted my students to see themselves when they saw me, to believe they could do it too."
Ms. Lopez didn't encounter a teacher of color until college. "That moment was life-changing for me," she recalls. "It was the first time I felt comfortable in my own skin as a student. Always remembering how I felt in that college class many years ago has kept me grounded year after year."
It's also guided her teaching. Ms. Lopez says she always selects authors and characters that represent her students and celebrate other ethnicities so students can relate to what they read while also learning about other cultures.
"I want them to see themselves in the books they read, respect those that may not look like them and realize they may have lots in common with [other cultures] they read about," she says.
She also wants her students to have a different experience in school than she did.
When Ms. Lopez was in first grade, she "was speaking in Spanish to a new student, showing her where the restroom was when a staff member overheard our conversation and directed me to not speak in Spanish," she recalls. "In 'this school,' we only speak English," she remembers them saying. "From that day forward, I was made to feel less-than and embarrassed to speak the language of my family, my ancestors; the language I learned to speak first."
Part of her job, she says, is to find new ways to promote acceptance and inclusion in her classroom.
"The worldwide movement around social justice following the death of George Floyd amplified my duty as a teacher to learn how to discuss racial equity in a way that made sense to my little learners," she says. "It ignited me to help them see themselves in a positive light, to make our classroom family feel more inclusive, and make our classroom a safe place to have authentic conversations."
One way she did that was by raising money through DonorsChoose to purchase books and other materials for her classroom that feature diverse perspectives.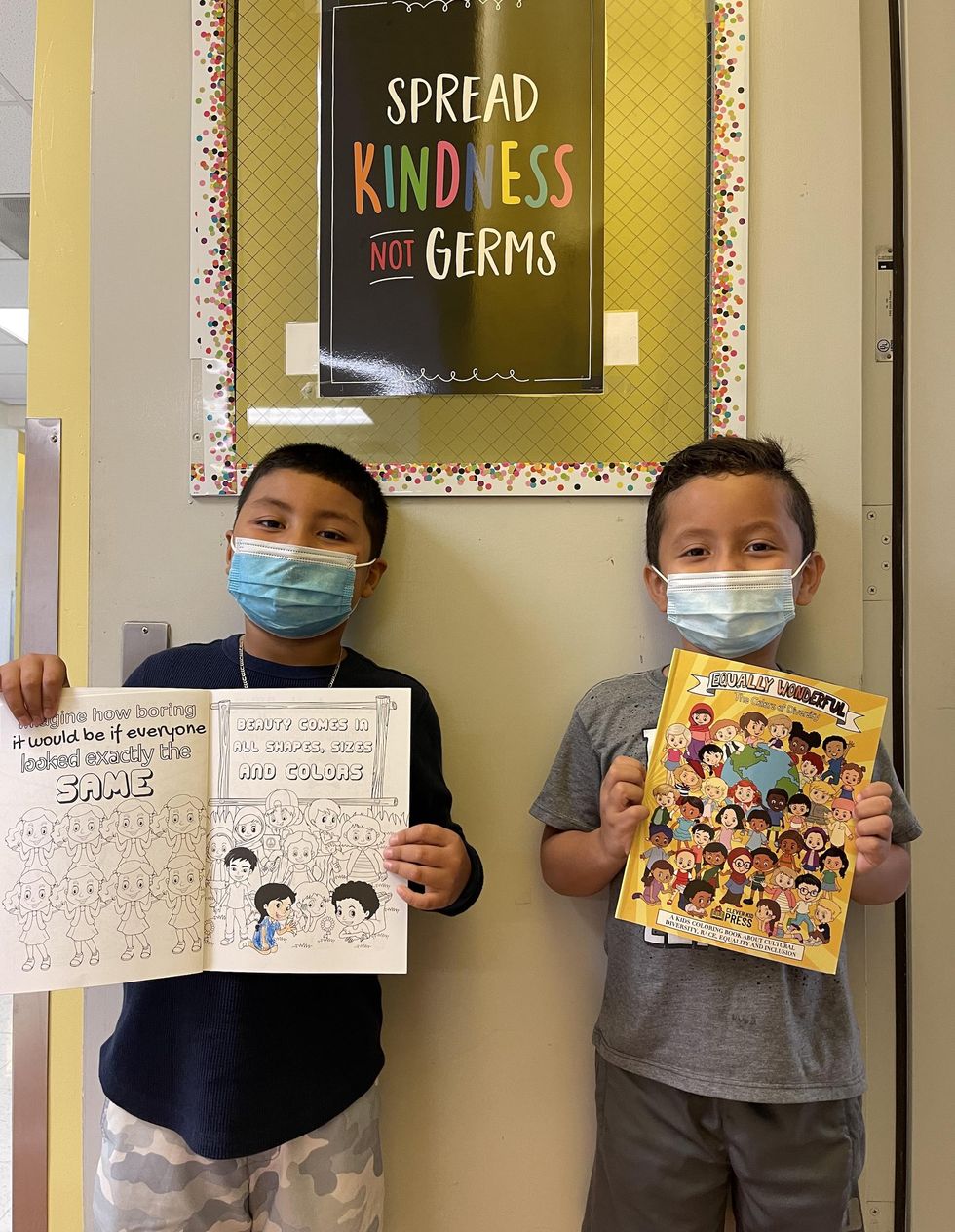 Courtesy of Ms. Lopez
The Allstate Foundation recently partnered with DonorsChoose to create a Racial Justice and Representation category to encourage teachers like Ms. Lopez to create projects that address racial equity in the classroom. To launch the category, The Allstate Foundation matched all donations to these projects for a total of $1.5 million. Together, they hope to drive awareness and funding to projects that bring diversity, inclusion, and identity-affirming learning materials into classrooms across the country. You can see current projects seeking funding here.
When Ms. Lopez wanted to incorporate inclusive coloring books into her lesson plans, The Allstate Foundation fully funded her project so she was able to purchase them.
"I'm a lifelong learner, striving to be my best version of myself and always working to inspire my little learners to do the same," she says. Each week, Ms. Lopez and the students would focus on a page in the book and discuss its message. And she plans to do the same again this school year.
"DonorsChoose has been a gamechanger for my students. Without the support of all the donors that come together on this platform, we wouldn't have a sliver of what I've been able to provide for my students, especially during the pandemic," she says.
"My passion is to continue striving to be excellent, and to continue to find ways to use literature as an anchor, depicting images that reflect my students," she says.
To help teachers like Ms. Lopez drive this important mission forward, donate on DonorsChoose.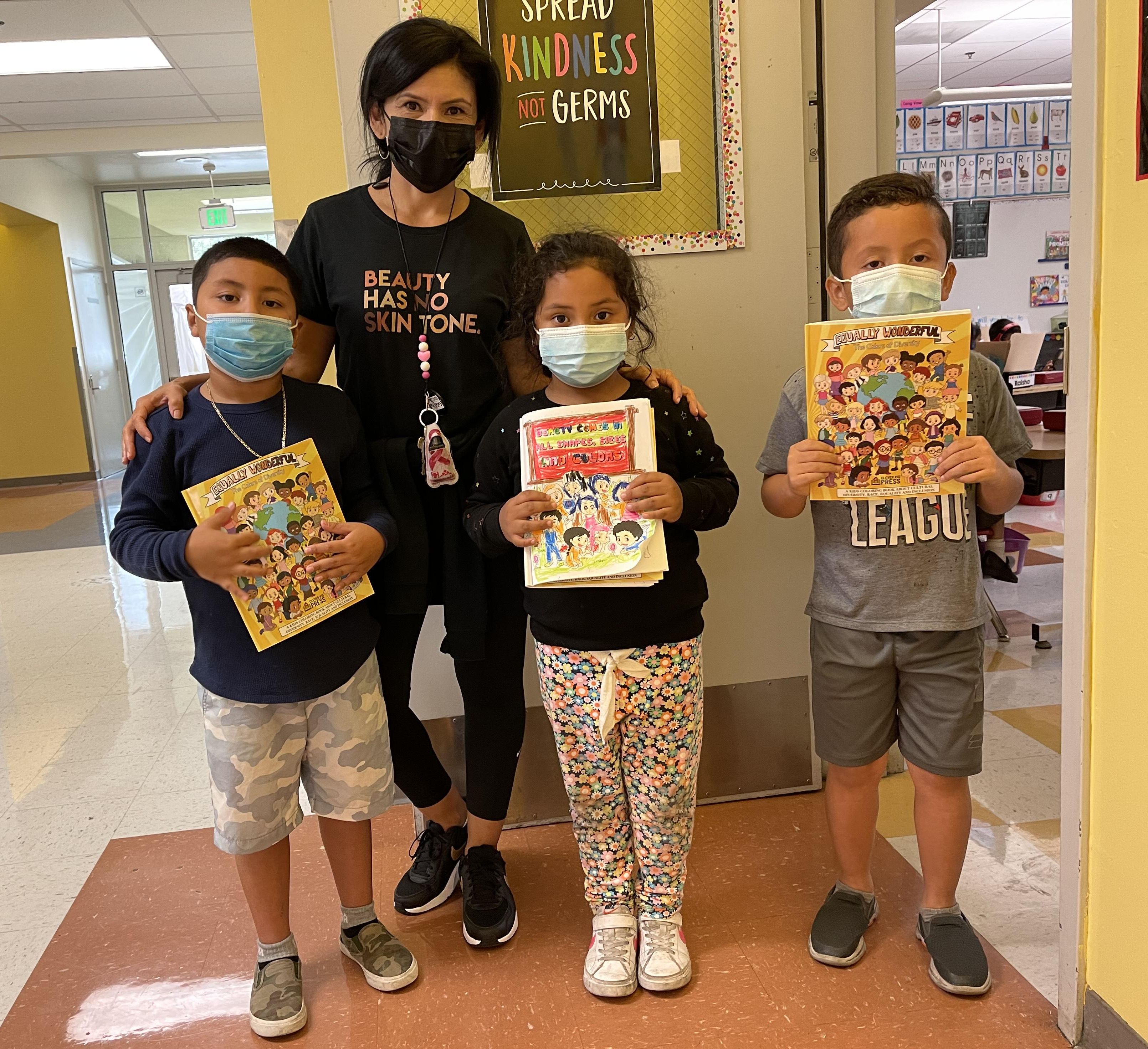 Courtesy of Ms. Lopez