Culture
In new interview, Adele gets real about her body and claims of 'cultural appropriation'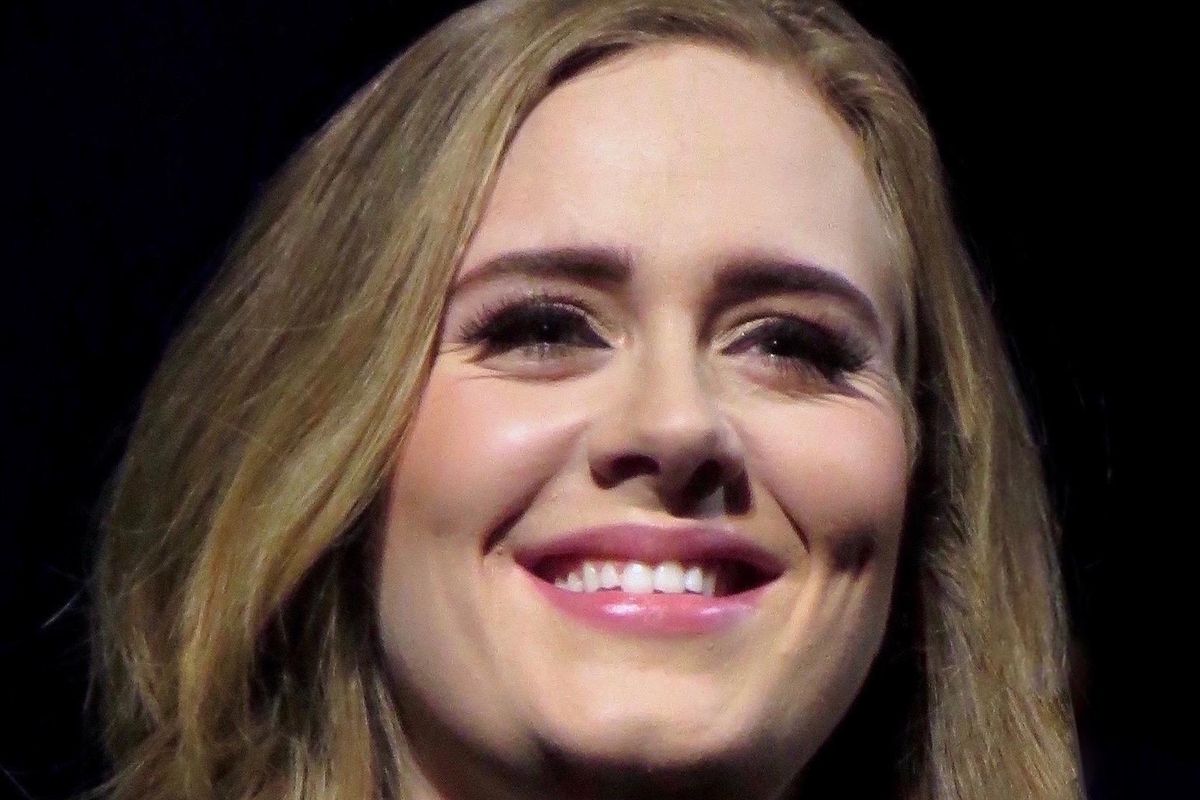 At long last, Adele's name is buzzing around the headlines again.

Anyone who follows the megastar on social media knows the announcement of her new album, "30," has been a bit of a global phenomenon. She was recently on both, yes, BOTH, covers of U.S. and British Vogue, where she gave her first interview in five years.
Her interviews cover a wide range of topics, where she answers questions in her quintessential relatable, slightly sailor-mouthed style we've all come to know and love. And whether she's talking about her divorce, weight loss or accountability as a celebrity, she's giving us a new look at owning your life. For me, those lessons are:
---
Admitting when you're wrong is more important than maintaining your image.
In her British Vogue interview, Adele was asked about the criticism she received for a picture posted on Instagram during the Notting Hill Carnival last year. The photo showed the pop star sporting Bantu knots while she wore a Jamaican flag bikini, which received backlash calling her out for cultural appropriation.
And yet, despite the negative comments, Adele's picture has remained on her feed. Not out of pride, however. Quite the opposite.
In the interview, she states:
"I could see comments being like, 'the nerve to not take it down,' which I totally get. But if I take it down, it's me acting like it never happened … And it did. I totally get why people felt like it was appropriating."
Never one to resist self-deprecating humor, she admits, "I didn't read the f**king room."
Sometimes learning from our mistakes is more important than saving face. And it's something that not many are willing to do, especially those with careers dependent upon public personas. I agree that taking down the photo would be, in turn, a way of erasing it all from history. By not taking it down, Adele holds both humility AND integrity.
Body positivity is no one's business but your own.
Especially when it comes to self-care. The iconic singer had also received some negative feedback regarding her weight loss, including but not limited to: loud opinions, uniformed theories and outright accusations of being a sellout.
Sellout? More like someone who prioritizes mental health.
She said in the British Vogue interview:
"It was because of my anxiety. Working out, I would just feel better. It was never about losing weight, it was always about becoming strong and giving myself as much time every day without my phone. I got quite addicted to it. I needed to get addicted to something to get my mind right."
As for why she didn't document her workout regime: "I did it for myself and not anyone else. So why would I ever share it? I don't find it fascinating. It's my body."
And to the accusatory spectators, she says, "People have been talking about my body for 12 years. They used to talk about it before I lost weight. But yeah, whatever, I don't care. You don't need to be overweight to be body positive, you can be any shape or size."
Getting real about what makes you happy—or unhappy—is the best way to set an example.
When asked about her divorce from Simon Konecki and how it had affected their young son Angelo, Adele told U.S. Vogue, "It made him really unhappy sometimes. And that's a real wound for me that I don't know if I'll ever be able to heal."
She added that the latest album, in part, was to show her son:
"Who I am and why I voluntarily chose to dismantle his entire life … If I can reach the reason why I left … if I can find that happiness and he sees me in that happiness, then maybe I'll be able to forgive myself for it … I want my son to see me really love, and be loved. It's really important to me … I've been on my journey to find my true happiness ever since."
Is there a Grammy for Best Use of an Album to Teach Your Children Self-Love? If so, that award goes to Adele.
Owning your part is the way to heal a broken heart.
Many fans who got through break-ups by belting out the lyrics to "Chasing Pavements" might be a touch disappointed by this, but: Adele's new album will not not be featuring themes of retribution and heartbreak. This is a good thing.
Instead of making a finger-pointing divorce album, Adele described "30" as "It was more me divorcing myself. Just being like, Bitch, fuckin' hot mess, get your fuckin' shit together!"
While reflecting on her previous works, she noted:
"I realized that I was the problem … all the other albums are like, You did this! You did that! Fuck you! Why can't you arrive for me? Then I was like: Oh, shit, I'm the running theme, actually. Maybe it's me!"
If only more pop artists could allow their lyrics to reflect more nuance and maturity. Sure, it might feel cathartic to sing at the top of your lungs how someone did you wrong, but where is the personal growth in that? What Adele is sharing here carries so much more value, and reminds us all to take back our own personal power.
Like many fans, I cannot wait to check out "30." I'm expecting this woman (who is the exact same age as myself) to offer the wisdom of a thousand lifetimes. If the suspense is killing you, check out a quick teaser of one of Adele's new songs below.
Adele - Easy On Me (Clip)www.youtube.com